The Delectable Frosting That Starts With Flour And Milk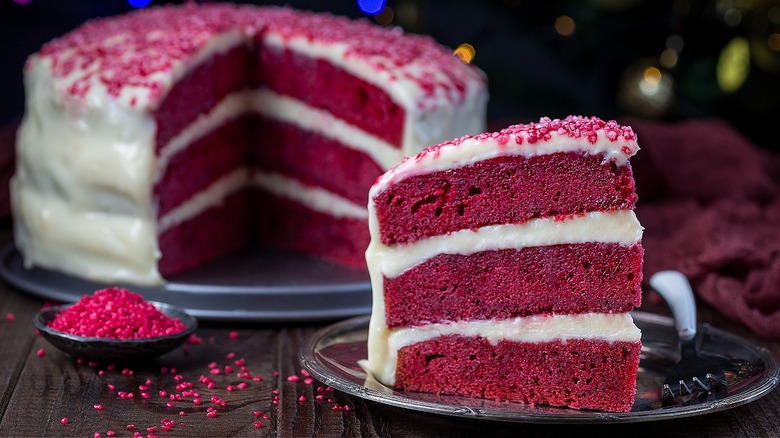 When it comes to cake, frosting has its lovers and its haters. That beautiful, decorative outside layer is sometimes the first to go when it comes time to eat, but there are also people who scrape off the frosting before even touching their piece of cake. But when you scratch the surface of this negativity, you find that it's not all frosting that sends people running for the hills. Much of the antipathy is directed at the too-sweet kind of frosting: That fake-tasting, tooth-aching stale mess kind of thing, which some people on Reddit associate with "grocery store cakes." It's not all excessively cloying, of course; when frosting is fresh and homemade, it's much harder to hate. 
Great bakeries and baking shows (like mega-hit "The Great British Bake Off") have helped make many Americans familiar with an array of frostings, from buttercream and ganache to royal icing and fondant. But there's another kind of frosting that's great for decorating, though it isn't mentioned much. It goes by many names, but the most common is "Ermine Frosting" — a name it gets from its white color and plush consistency that is (apparently) reminiscent of an ermine's fur, according to Southern Living. Also known as "Boiled Milk," "Flour," "Gravy," or "Roux" frosting, it's much better than it sounds, and it's actually the traditional frosting used on red velvet cake. Since it uses less butter and no eggs, it's also less expensive to make than most other varieties of frosting.
Smooth as silky ermine and twice as nice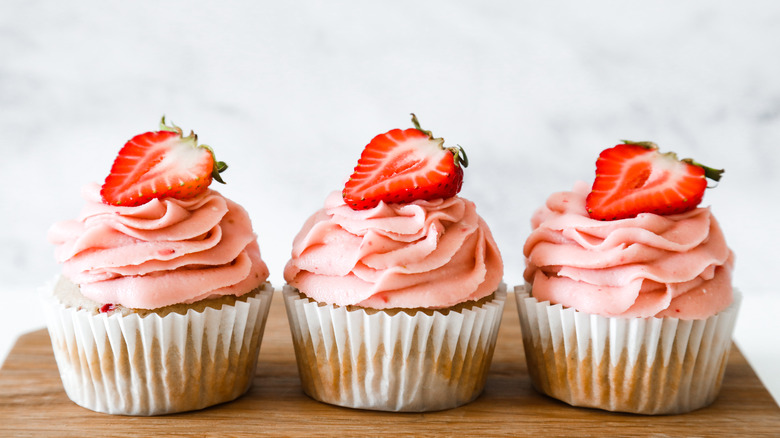 Dawn Minkow/Shutterstock
The consistency of ermine frosting has been compared to whipped cream – it's light and fluffy in texture, but less perishable and far easier to decorate with (via Wilton). It's also less sweet than many others, another boon for the no-frosting set. The process of making ermine frosting is bit different, and while it's not difficult, it does take a little time. 
The way you make it helps explain its many names: first, you make a roux with flour and milk, and cook it until it thickens. You then take it off the heat, add sugar and a bit of salt, and leave it to cool (per Serious Eats). Once it has chilled a bit, you whip butter and add the whipped butter to the frosting base, and then whip everything together (ideally with some vanilla, too).  
The resulting frosting is light but thick, and it doesn't taste a bit like flour. It can be developed further from there: Southern Living suggests adding cocoa powder for a chocolate version of the frosting, or even peanut butter if that's more your flavor preference. It can easily be piped into decorative shapes, too. 
A frosting with less butter and no eggs that requires no powdered sugar, holds its shape, and can be flavored many different ways: Ermine frosting is one to remember.