Gordon Ramsay Brutally Roasted Logan Paul's Energy Drink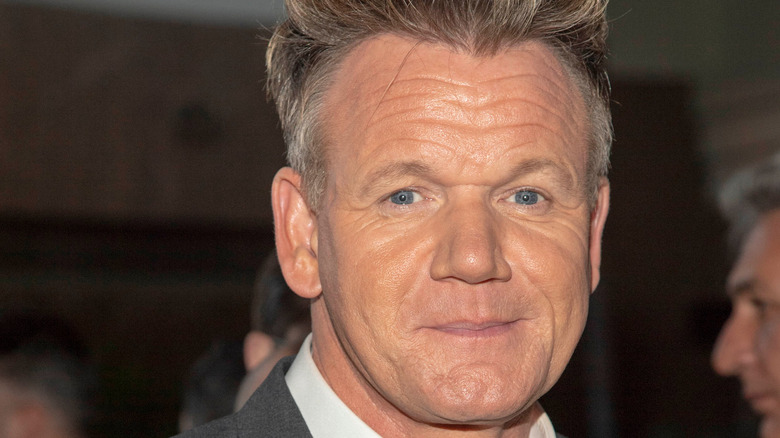 Eugene Powers/Shutterstock
Starting your own energy beverage company is a pretty huge undertaking and not the path all celebrities take. Some celebrities choose to partner with water brands, such as Justin Timberlake and Bai Brands, Beyoncé and Wtrmln Wtr, and a collaboration with Sean "P-Diddy" Combs and Mark Wahlberg to back Aquahydrate, per CSP News. Tons of other celebrities and influencers are joining the drink endorsement hype, including big names such as Dwayne "The Rock" Johnson with his energy drink brand ZOA, and 50 Cent with his energy drink brand Street King, according to The Richest.
Not all of these celebrities are backing energy drinks, but for those that do, massive success has been observed. For example, Logan Paul and KSI's new energy drink line called Prime has five flavors, including strawberry watermelon, blue raspberry, tropical punch, orange mango, and lemon-lime, and they are all completely sold out as of January 20, 2023, per Drink Prime. 
Some fellow celebrities have even gotten their hands on the new energy drinks and given them a taste. One of those celebrities was chef Gordon Ramsay, who gave a brutally honest review of the new drink.
Gordon Ramsay isn't a fan of the energy drink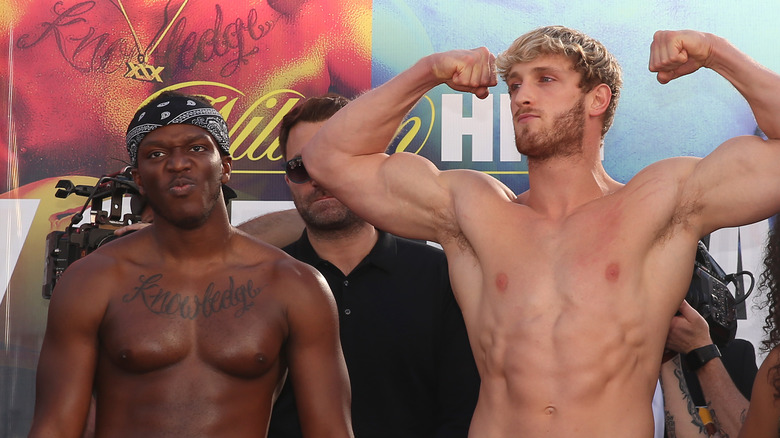 Victor Decolongon/Getty Images
One Reddit user shared a video on the r/KSI Reddit thread of chef Gordon Ramsay sampling Logan Paul and KSI's new energy drink called Prime, and let's just say, Ramsay wasn't exactly a fan. The flavor sampled was tropical punch. While the packaging is visually appealing with its minimalistic design, Gordon claimed it was "like drinking perfume." He even gave it a grand rating of zero out of 10 stars... yikes! Many people that are familiar with Paul and KSI may be surprised to hear about the energy drink collaboration given their past beef.
Those that remember when the YouTubers became boxers might be aware of the previous feud. For those that don't, these were two of the biggest YouTuber-turned-boxers so far. The beef started when Logan's brother Jake Paul paid to promote one of his upcoming fights, and KSI claimed he was being "desperate," per Sporting News. The words traded on Twitter between KSI and the Paul brothers evolved into not one but two boxing matches involving KSI and Logan. 
While fans anticipated a third bout, the two celebrities instead came together to form Prime, according to TalkSport. It's nice to see they apparently squashed their aggression, as they now have a wildly popular beverage taking the internet by storm.