Stanley Tucci's Favorite Summertime Meal Bursts With Freshness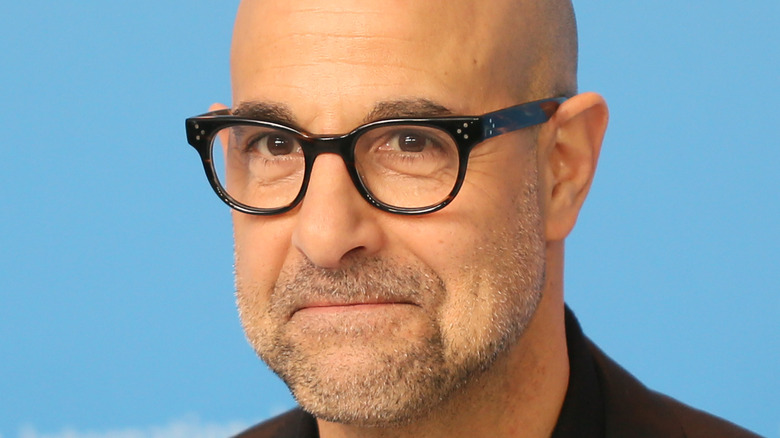 Denis Makarenko/Shutterstock
The Stanley Tucci cultural takeover is real, with GQ calling it "The Tucci Effect." When his show "Stanley Tucci: Searching for Italy" aired in 2021, people couldn't get enough of his kind, relaxed charisma and humble disposition while he feasted his way through Italy. Food and travel shows are known for their pretentiousness, but that wasn't the case for Tucci's showcase. Instead, he highlighted the beauty of the scenery and the simple but flavorful ingredients that make up Italian cuisine from all around the country. 
That is typical of his general approach to food, as we see in his cookbooks "The Tucci Cookbook" and "The Tucci Table" — use quality ingredients, enjoy a mix of high and low-end dishes, and always take pleasure in eating. While discussing his love of summertime as he prepares to launch Pellegrino's summertime campaign (via People), he talked fondly of the bounty of fresh produce available during the hottest part of the year and gave us insight into the childhood favorite meal he still can't get enough of. 
Keeping it simple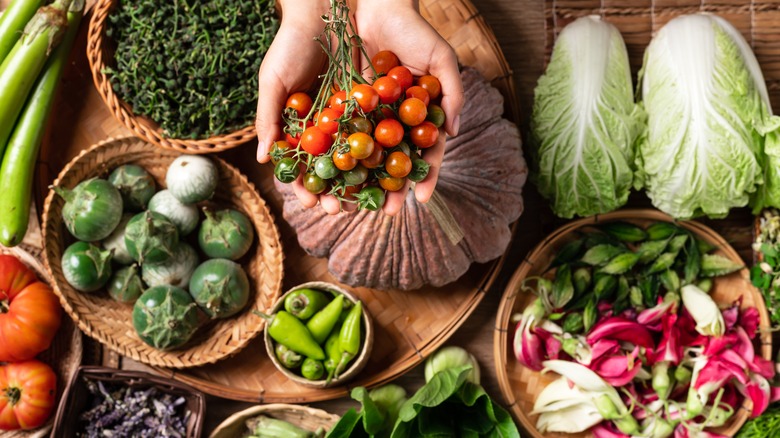 Nungning20/Shutterstock
In his conversation with People, Stanley Tucci recalls his mother serving him the classic American summer staple corn on the cob and crab. Corn is a typical part of seafood boils, a southern American summer tradition, because its sweetness pairs nicely with butter and the lightly salty flesh of crab and shrimp, and is an affordable filler, like red potatoes, says My Eager Eats. So even in Tucci's New York-based childhood, the corn and crab combo makes total sense. 
And while summer probably isn't the time you want a giant pot of bolognese stewing on the stove for hours on end, that doesn't mean pasta is ever out of season. Tucci describes the "delicious" summer pasta his mom would make. She'd soak quartered tomatoes, garlic, and basil in olive oil, then combine the mixture with parm, ricotta, and goat's cheese, and hot pasta. The recipe requires minimal time by the stove and maximum flavor, making it the perfect dinner for summer nights.