DiGiorno's First Free Super Bowl 2023 Pizza Is On Its Way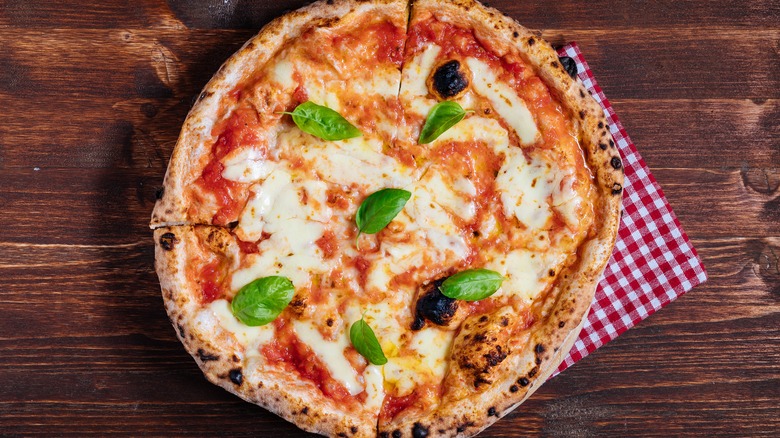 harexape/Shutterstock
The Super Bowl is one of the sporting world's biggest events, with sports fans from around the country gathering close to their TVs to cheer on their favorite team as they compete for a chance at winning the Lombardi Trophy. While being an armchair quarterback has its definite perks, one frozen pizza company apparently thinks the players shouldn't be the only ones competing for a prize this Super Bowl Sunday. After all, watching football is much more fun when you can actually win something. 
Earlier this month, DiGiorno announced that it would send one free pizza to a lucky fan every time a field goal bounces off one of State Farm Stadium's goalposts producing a characteristic 'doink' sound, per a press release. The contest makes watching the game much more interactive, especially for those game-day partygoers who are just in it for the snacks. Right now, every pizza-obsessed football fan is probably hoping that a delicious pizza is headed for them, as the word is already out that the first DiGiorno Super Bowl pizza is already on its way to one hungry fan. 
DiGiorno is giving away a whole lot of pizzas this game day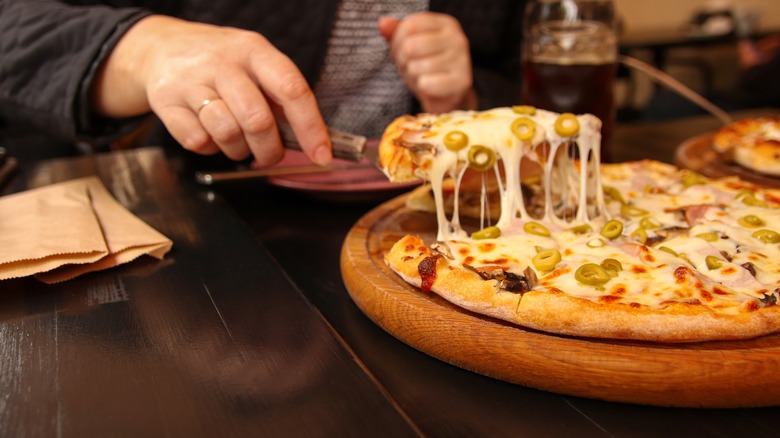 tanitost/Shutterstock
Despite a field goal bouncing off a goalpost being relatively rare, pizza fans only had to wait until the last three minutes of the first quarter of the game for the much anticipated 'doink' to occur. While it's not known who the first free pizza of 2023 went to, we're pretty sure their Super Bowl party just got a whole lot more flavorful. 
DiGiorno's field goal contest is a part of the company's yearly Super Bowl promotion. The contest features a new premise each year, with last year's edition awarding fans free pizza if the game's score equaled the mathematical constant of pie (via Fox 2 Detroit). 
To enter this year's contest, fans were asked to enter the sweepstakes via DiGiorno's website between February 4 and 12 for a chance to be chosen as a winner. While a winner was already selected, there's still hope for everyone else who entered the contest, as DiGiorno is reportedly giving away 1500 free pizzas over the course of the game, claims Fox 29. Regardless of which team walks away victorious, the prospect of receiving a free pizza is a game-day outcome we'd love to see come true.