Pedro Pascal's Starbucks Order Revealed On TikTok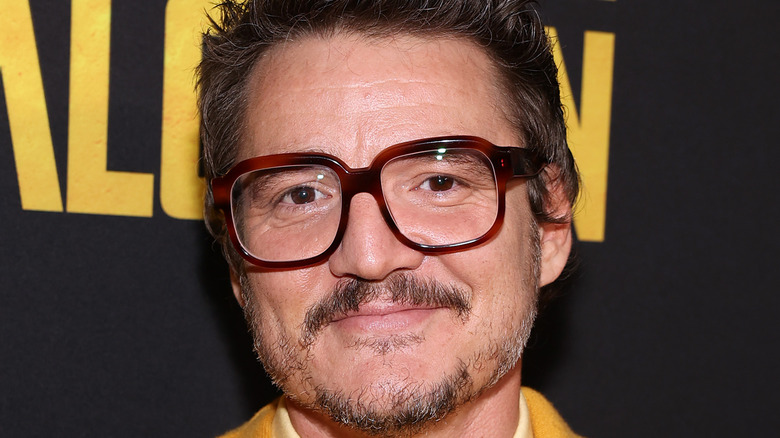 Jesse Grant/Getty Images
Celebrity coffee orders have always been subject to public speculation. Perhaps it's simply out of nosiness. Or maybe it's because learning a celeb's Starbucks order is a reminder that they're normal human beings who need a kick of caffeine in the morning just like everyone else. According to Business Insider, iconic cooking personality Rachael Ray opts for a nonfat iced coffee when she visits the popular coffee chain, whereas Kim Kardashian regularly orders a short white chocolate mocha with whipped cream, though she reportedly only takes a few sips.
The internet has been especially thirsty for Pedro Pascal lately with his newest role as Joel in HBO's "The Last of Us." TikTok user @alexafromspace joined in on the nationwide obsession by revealing the actor's Starbucks order in this viral video with over 698k likes, captioned, "Daddy needs his coffee every morning to carry the entire world and a fandom over his shoulders." It's definitely a coffee order fit for one of Hollywood's hottest men.
Pedro's favorite coffee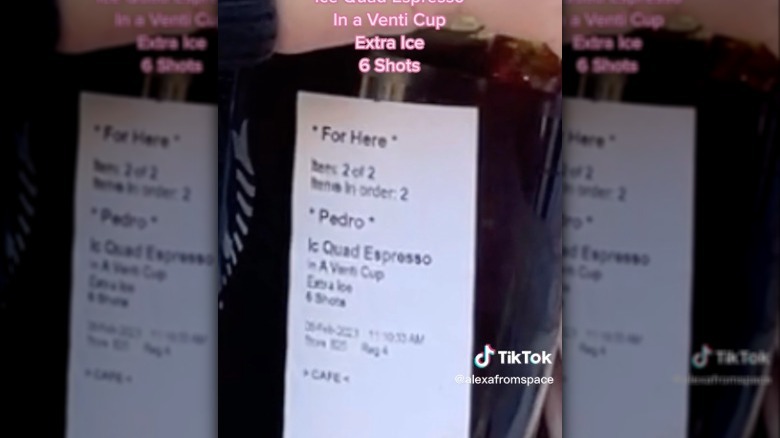 Joe Raedle/Getty Images
In the viral video, viewers are treated to a zoomed-in clip of Pascal holding a cup containing his infamous coffee order. Revealed as "For Here" rather than takeout, it seems that Pascal ordered an Iced Quad Espresso in a Venti cup, with extra ice, and a generous six shots of espresso. "That is a violent amount of coffee," commented one user. "So if I survive drinking this, do I become Pedro Pascal?" asked another. According to Coffee Affection, six espresso shots is close to the FDA's recommended daily limit for healthy coffee consumption, so commenters are right to be concerned. Let's hope Pascal doesn't go to Starbucks more than once a day.
@Alexafromspace later followed up with another similar TikTok, set to a scene from Pascal's 2022 movie "The Unbearable Weight of Massive Talent," a currently popular meme format, and captioned it with "Pedro Pascal ordering coffee from Starbucks." The phrase "Coffee order Pedro Pascal" has already accumulated 8.1M views on TikTok's Discover tab, so it's definitely an extra hot topic among fans.
Make your own iced espresso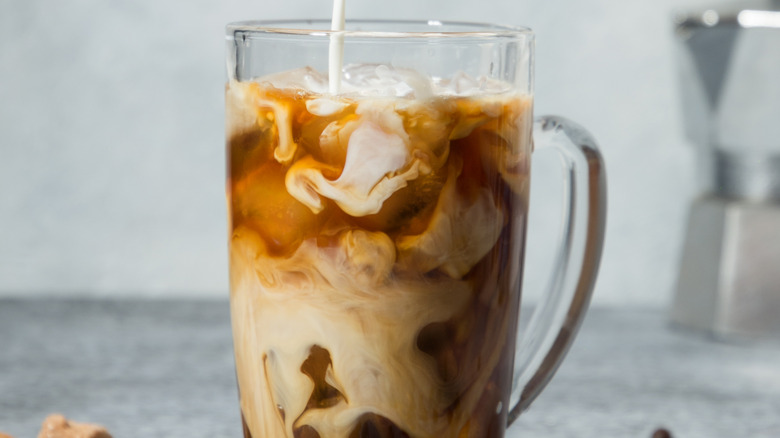 Svetlana-cherruty/Getty Images
Apart from the worrying dosage of caffeine, what else makes up Pedro's order? According to the Starbucks website, a typical iced espresso is described as follows, "Our smooth signature Espresso Roast over ice boasts rich, robust flavor and caramelly sweetness. A recipe of perfection at the heart of every handcrafted espresso we serve." Sounds pretty great. As AngryEspresso explains, the quad element refers to four shots of espresso, but Pascal seems to have added an extra two for good measure.
If you don't feel like driving to your nearest Starbucks, you can always recreate one of their famous coffees at home, such as this Starbucks iced latte dupe, which you can make with one cup of ice, 4 ounces of espresso, 3/4 cup of whole milk, and a sweetener. Simply fill a glass with ice, brew your espresso, and pour it over the top of the ice. Then, shake up your milk in a separate container, pour it into your glass, and serve. Make sure to add extra espresso for the full Pedro Pascal experience, of course.