Padma Lakshmi Might Be Celebrating Ukrainian Food In Taste The Nation Season 2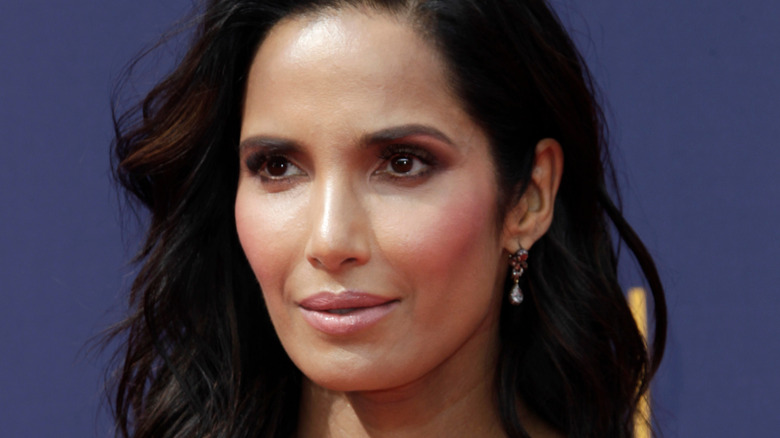 Kathy Hutchins/Shutterstock
Padma Lakshmi's hit Hulu show "Taste the Nation" is gearing up for Season 2. The program aims to expand our understanding and idea of "American" cuisine by highlighting foods from different communities across the country. In Season 1, Laskshmi featured a host of cuisines and foods some Americans may think of as foreign, but are very much alive and well in our country. From burritos at the Mexican border to Hawaiian poke bowls and Gullah shrimp boils, Lakshmi and her team are pushing the boundaries of what we call "our" food, and exploring the communities whose foodways inform and enrich the experience of life in this country. 
Season 2 will premier on May 5, and photos from the upcoming season exclusively provided to People give us a taste of what's in store. It looks like it'll be quite a feast for both the eyes and the palate — Lakshmi visits with Americans whose roots are in all corners of the globe, from members of the Cambodian community in Lowell, MA to Nigerian Americans in Houston and Floridians of Greek ancestry in Tarpon Springs.
She will also be considering the "The Borscht Identity" as she visits the Ukranian community in New York City. A still from the upcoming season shows Lakshmi in a denim jumpsuit, in front of a Ukranian restaurant in NYC.
Celebrating identity in the midst of conflict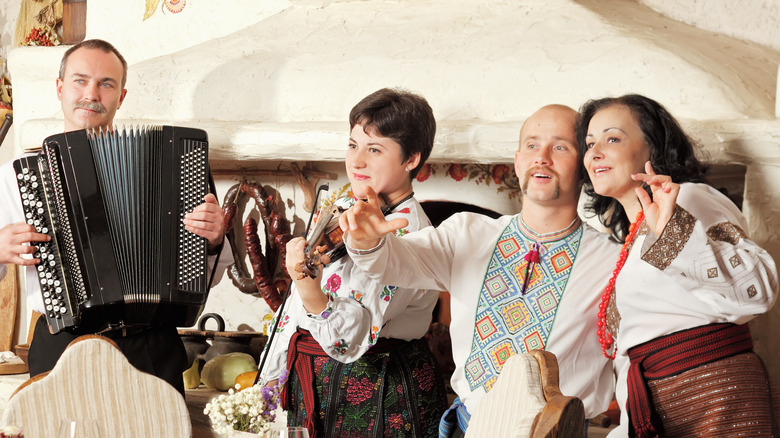 HamsterMan/Shutterstock
The past couple of years has been a particularly challenging time for Ukrainians throughout the world as the war in Ukraine rages on. So Padma Lakshmi's choice is particularly meaningful. In the forthcoming second season of "Taste the Nation," she explores the neighborhoods of Brighton Beach in Brooklyn and the East Village of Manhattan in a quest to better understand the relationship between Ukrainian food traditions and identity. Episode 204 looks to be a must-watch for anyone interested in Ukranian-American food and culture. 
Lakshmi is no stranger to war-torn communities: Many of the populations she visits for the show ended up in the U.S. precisely because armed conflicts forced them to abandon their homelands, which the program recognizes and honors. Season 2 also features a food road trip focused on the Afghan population of Washington D.C., whose experience has been shaped by decades of warfare. Lakshmi is deeply aware of the importance of culinary connections to displaced people, as numerous prior episodes of "Taste the Nation" have made abundantly clear. 
While food certainly does not solve the world's problems, it does have the power to bond and to heal, something we could all use a little more of.