The Chef-Approved Natural Sweetener That's Cheaper At Costco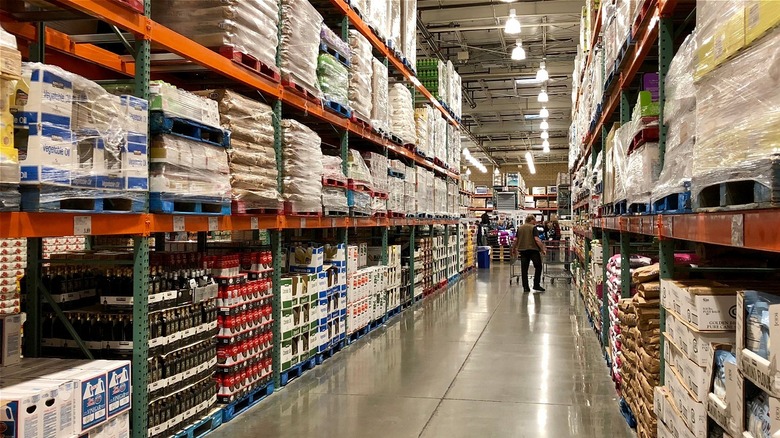 Cassiohabib/Shutterstock
Professional chefs — as well as other celebrity chefs, online food experts, and TV personalities from cooking shows — often know all the best tips and tricks. These insider tips include information about the best pans to use, how to make crispy waffles, how to properly season your meat, and all the other do's and don'ts of cooking. Why? Because they've made enough meals to know what works and what doesn't. They've made mistakes so you don't have to.
So, when an experienced chef mentions a certain item that they feel you should always buy at grocery stores, it's hard to ignore. Julie Yoon, a professionally-trained chef who focuses on the basics of cooking and shares easy recipes with home cooks via her YouTube channel, gave a recommendation to Reader's Digest about a natural sweetener that she claims to always buy when it's available. Her recipe for shrimp with lime just wouldn't be the same without it. 
Agave syrup adds sweetness without refined sugar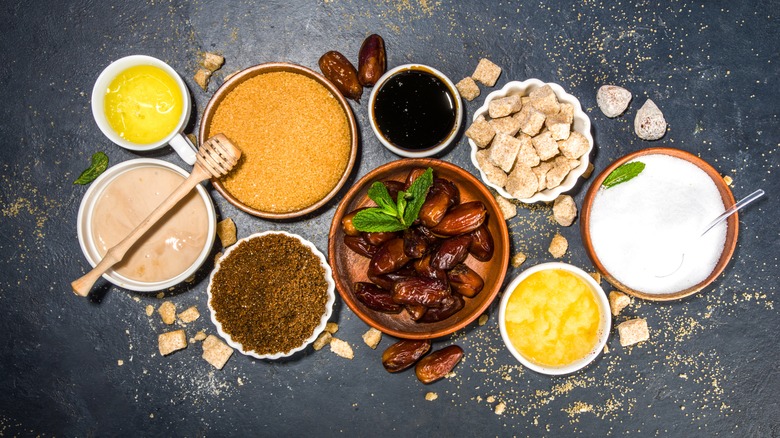 Rimma Bondarenko/Shutterstock
Often used as substitutes for refined sugar, some natural sweeteners contain health benefits that refined sugar doesn't. And, of course, if you're buying them from Costco, it often means they're cheaper by the ounce when compared to other stores. Yoon recommends buying Wholesome Sweeteners Organic Blue Agave syrup, which is available for $10.99 for the 23.5 oz size or $17.29 for a 44 oz size on Wholesome's website. According to Yoon, the price is another reason why she opts to buy it. The Wholesome website describes their blue agave syrup as a "low glycemic syrup that the body absorbs slowly." It's also sweeter than refined sugar, so you can use less.
The syrup isn't available to buy on Costco's website, but it can be found in select stores. If it's not available near you, the Costco store-brand version can be purchased online. At the time of writing, two 36-ounce bottles of Kirkland's Signature Organic Blue Agave syrup cost $10.99. While that might seem like a lot of syrup, there are a variety of ways to use agave. For example, try drizzling it over buttermilk pancakes instead of traditional maple syrup or using it to sweeten a cup of tea if you run out of honey. If you're new to trying agave syrup or any other natural sweetener that comes in syrup form, try the blue agave version from Costco. It could quickly become one of your must-buy items, too.