You Can Live Off Of Dollar Tree Groceries For $35 A Week, According To TikTok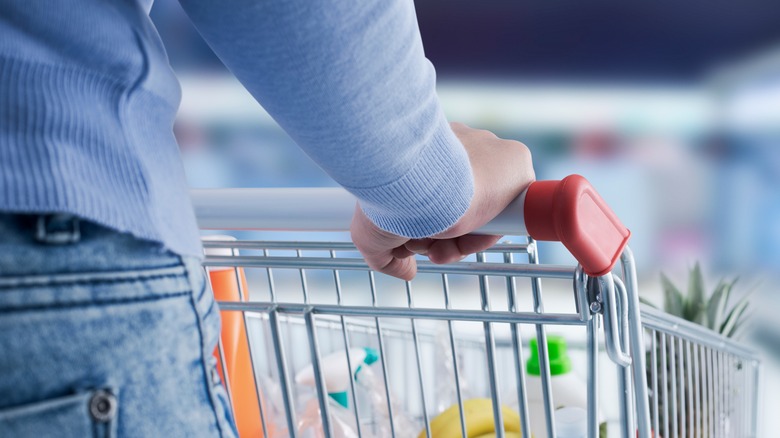 Stokkete/Shutterstock
With food prices soaring out of control in many big box stores, more shoppers are looking for creative ways to save money on their weekly grocery bills. One TikToker, in particular, has found a way to get by on grocery essentials from Dollar Tree while spending $35 or less per week, per Insider.  
While eating such a limited budget may seem impossible, user Dollar Tree Dinners has posted hundreds of instructional videos showing viewers how to make satisfying meals on the cheap. Rebecca Chobat who runs the account takes viewers with her through the isles of her local Dollar Tree as she explains precisely when she purchases every week and how much she spends. According to Chobat, shoppers need to be able to make 21 individual meals to make it through one week, giving shoppers a guideline on how to plan their shopping. Chobat's TikTok page also features helpful playlists for Dollar Tree shoppers including weekly menus, $5 to $6.25 dinners, and even a list of holiday dinners under $20. 
Making budget friendly meals exciting and interesting to eat is a major theme in many of Chobat's videos, something her Multicooker Meals tutorial series brings to light. As part of the series, Chobat instructs viewers on how to create affordable versions of dishes like jambalaya, beef and rice burritos, and even a homemade version of Wendy's chili. An additional playlist for vegetarian viewers is included to help meat or dairy free shoppers save on their weekly grocery bill. 
Dollar Tree Dinners brings awareness to a problem facing many Americans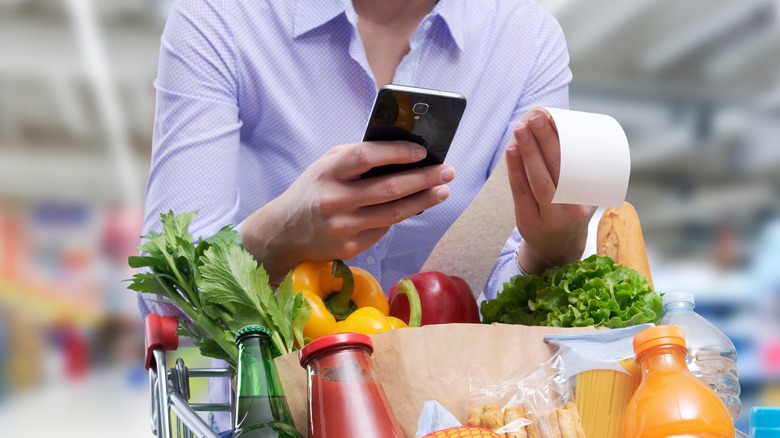 Stokkete/Shutterstock
While learning how to survive on less than $40 per week may seem a novelty, Rebecca Chobat's page highlights some of the issues facing America's poorest residents. "I was thinking about the types of people who have to use Dollar Tree as a resource for their groceries – people with limited transportation, college students, and people who live in food deserts in the U.S.," said Chobat about the inspiration behind Dollar Tree Dinners. 
Some of Chobat's videos feature information on how to prepare meals without kitchen appliances such as a refrigerator, a luxury that Chobat says many low-income families do not have access to. For these meals, ingredients such as canned chicken are used in order to create versions of meals using only non-perishable items. Another theme frequently brought up in Dollar Tree Dinners videos is accessibility. 
Chobat frequently uses instant and powered ingredients in her meals such as powdered mashed potatoes and canned vegetables. In a video showcasing Depression-era foods, Chobat tells viewers that for many people, cooking meals with fresh ingredients simply isn't feasible due to cost, disability, or the time involved in preparing fresh foods. For someone working multiple jobs and raising a family, spending hours in the kitchen preparing food isn't possible.