PFLAG Advocate Melissa King Discusses Winning Top Chef And Her Favorite LGBTQ+ Chef Icons - Exclusive Interview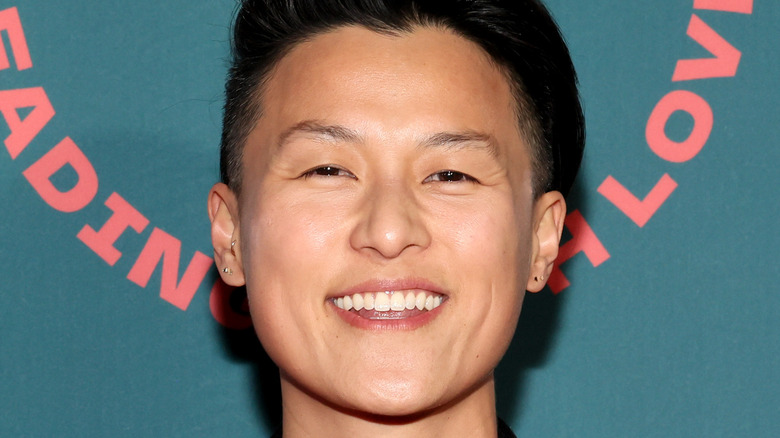 Dia Dipasupil/Getty Images
LGBTQ+ individuals are facing a slew of regressive bills and legislature in the U.S., and as such, it's important for the community to celebrate wins as they come along. On March 3, PFLAG rang in its 50th anniversary in style with a gala right in the heart of New York City. Given the city's history of championing the LGBTQ+ rights movement, it was the perfect setting to celebrate the community and allies, all while raising money for the organization. Celebrity members of the community and allies alike attended the event; hosted by comedian Amber Ruffin, the gala treated attendees to speeches, skits, and performances by the likes of Big Freedia, Robin S., and VINCINT.
When PFLAG began, the organization was called Parents and Friends of Lesbians and Gays — and it has since shortened its name to PFLAG while extending support to the new and inclusive identities that we're learning more about today. Of course, their anniversary gala hosted a number of actors, but the LGBTQ+ community exists in every occupation — including food. Honorary Host Committee member Chef Melissa King also attended the event.
King is best known for winning "Top Chef: All-Stars Los Angeles," snagging the most challenge wins of any "Top Chef" competitor and winning the fan-favorite title during the "All-Stars" competition. Now, the chef does plenty of hosting herself — both in and out of the "Top Chef" universe. She also owns the company King Sauce along with providing cooking classes online. Mashed got the chance to exclusively catch up with Chef King at the PFLAG gala, where she discussed why organizations like PFLAG are essential, listed her chef icons, and recalled what it was like to take home first place in "Top Chef: All-Stars Los Angeles."
Paving the way for LGBTQ+ inclusivity in the food space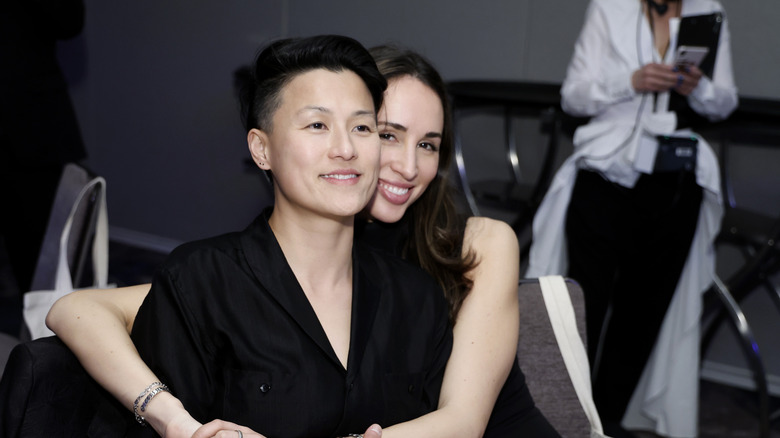 John Lamparski/Getty Images
What does it mean to you to be a part of this incredible organization [PFLAG], and how do you think it helps inspire young kids who are looking to get into cooking?
An organization like PFLAG is really here to continue to support the community, not just through the individuals, but through family support [and] allyship. That's where it all starts. It has to go from there and trickle through the rest of your life. It's incredible to know that there's a safe place like this that supports our people.
Do you have any chef icons who are also in the LGBTQ+ community?
Oh my goodness — so many. Here in New York, there's Missy Robbins. I actually went to Missy's restaurant yesterday, and it was fantastic. Dominique Crenn ... Off the top of my head, I'm trying to think of everybody — Gregory Gourdet, Kristen Kish. There [are] so many of us out there that are doing incredible things in the food space.
How do you think that restaurants can be more inclusive and make that known to their customer base?
At least for me, it's continuing to just be yourself, continuing to do what you love and [are] passionate about. I wanted to be a chef since I was a kid — [it's about] continuing to be as loud as we can, where we can.
Do you have a favorite dish [to cook]?
I love simple, homey, classic Japanese dishes. I grew up with my mother's cooking, and it was Chinese rice congee and simple home preparations, Hainan chicken. Those are my favorites — anything that brings me back to home.
What was it like when you first found out that you won ["Top Chef"]?
It was incredible. I had no idea how far it could take me and how far I could push myself. Through that journey, I learned so much about my cooking and about myself — my confidence as a person. I feel very fortunate for that entire experience with "Top Chef."
Fans can learn more about PFLAG's mission and make a donation at PFLAG.org.
This interview has been edited for clarity.