Silly Kids, Cheese Sticks Are Now Made For Adults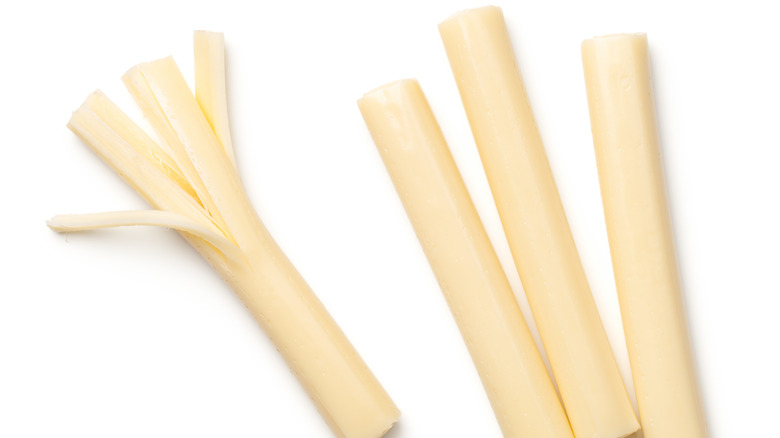 Jacek Fulawka/Shutterstock
When you think of cheese sticks, you probably imagine the stringy yellow-white, mozzarella-and-milk-product poles your folks packed into your school lunches. But Crystal Farms Dairy Company has announced a new line of cheese sticks that will cater to a more mature palate, and we aren't just talking about aged cheddar here. On March 15, 2023, two flavors of the classic snack designed especially for adults were announced. In the press release, Vice President of Growth and Marketing Janell Lofton-Minta stated, "We are launching new flavors that appeal to an adult audience because cheese sticks are great, well-balanced snack options for people of all ages."
Crystal Farms currently offers mozzarella, pepper jack, marble jack and cheddar cheese sticks, which are primarily made up of mild, milky cheese-light flavors that little ones find appealing. But cheese sticks are convenient snacks high in protein and fat — something adults may seek in their diets since they provide a feeling of satiety. And so Crystal Farms has decided to cater to adult tastes with Gouda and sharp cheddar cheese stick offerings. 
Why Gouda and sharp cheddar?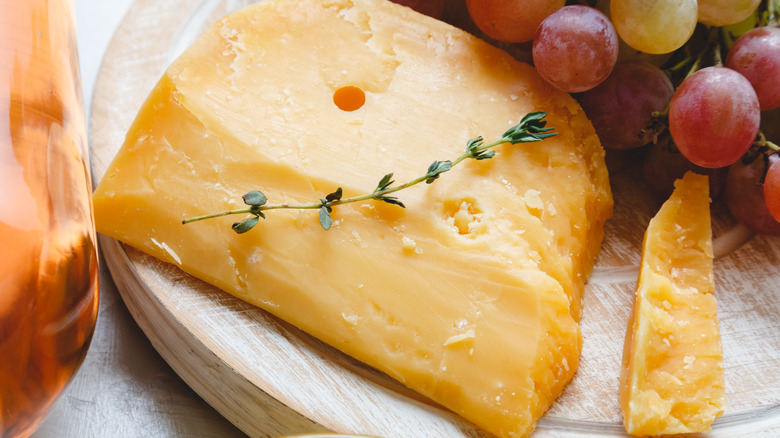 Beton Studio/Getty Images
Gouda tends to be a hit with folks as Crystal Farms Dairy Company expands its cheese repertoire. It's a nutty, creamy, hard, yellow cow's milk-based cheese that has wide appeal but tends to have more nuanced, dense flavors than a standard processed American cheddar. While sharp cheddar is in fact just matured regular cheddar, another cow milk cheese. Over time, the aged cheddar will take on more pungent smells and tastes, which we call sharpness. Again, these are generally crowd-pleasing cheeses with a bit more variation than typical cheese stick offerings, so it makes sense for Crystal Farms to debut them as their cheese stick flavors for adults.
The flavors of Gouda and sharp cheddar are set to join the more kid-friendly products in grocery aisles across AWG, Cub Foods, Coborn's, Festival Foods, Piggly Wiggly, and Woodman's grocery stores throughout Minnesota and Wisconsin. The press release did not include any information about an upcoming nationwide rollout.