The Go-To Soup Gordon Ramsay Makes For His Daughters - Exclusive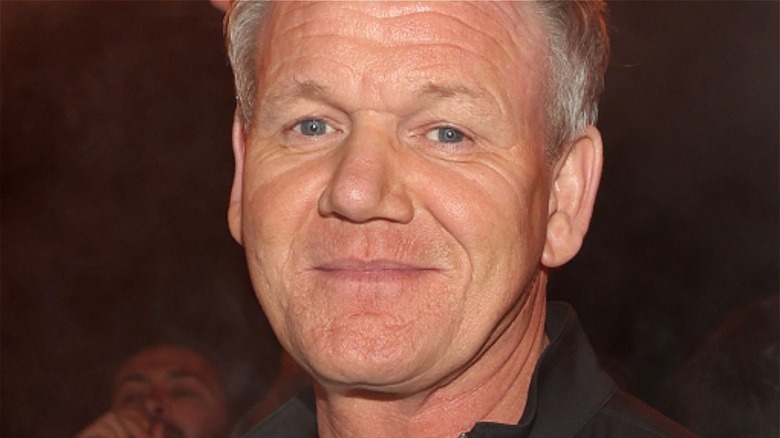 Jerritt Clark/Getty
We may receive a commission on purchases made from links.
Shocker: Gordon Ramsay's daughters (Megan, Holly, and Tilly) are not always easy to feed — at least all at once. Tilly, for the record, is something of an expert in the family business, having written her own cookbook complete with smoothie bowls and rainbow cake. Holly has wet her feet in the culinary world, too, although not as enthusiastically as Tilly, it seems. Her TikTok-documented attempt at gnocchi, which left her father disappointed and questioning his parenting skills, stands as testament to this. As for Ramsay's eldest daughter, Megan? We don't know much about her culinary inclinations, beyond that one time she strutted her food critic capabilities while celebrating her 21st birthday on "Hell's Kitchen."
Ramsay's daughters' diets seem to vary as vastly as their interest in the culinary arts. "I've got three daughters; they go vegan, they go vegetarian, they eat fish, they eat meat," Ramsay revealed in an exclusive interview with Mashed's sister site, Tasting Table. "But three or four times a week, they're eating pure vegetables." And it's their vegetable-eating habits that the celebrity chef counts on when he's cooking for all three. 
This Gordon Ramsay-approved soup is vegetable-based and accessible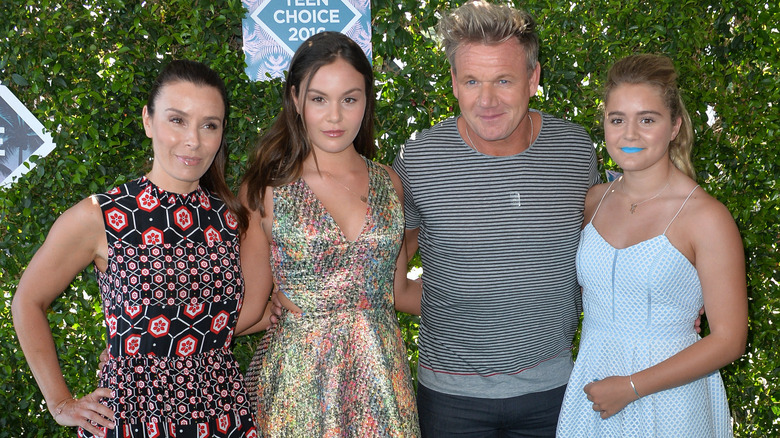 Featureflash Photo Agency/Shutterstock
Chef Gordon Ramsay may be Michelin-focused — and at times, vulgar — when it comes to his restaurants, but he's got a softer side when cooking at home. Take the soup that he recently made his daughters, for example, which is hands-down a comfort food classic. "I made a fresh bowl of minestrone soup [for them] the other day, and I had all these vegetables," Ramsay told Mashed sister site Tasting Table. "I made this amazing minestrone soup ... and grated this extra mature, beautiful cheddar, sprinkled that out on top of my Triscuit biscuits, and grilled them." 
Ramsay added Triscuit crackers to his soup as part of a recent partnership deal with the snack food brand. Be that as it may, the combo sounds heavenly. "We grew up with toast and cheese. You guys had grilled cheese, but we have toast and cheese in the U.K," Ramsay extrapolated. "These crackers with the melted cheese sat on top of my minestrone soup. I felt like a pig in s***." Sounds like a match made in heaven's kitchen!