TikTok Is Raging About These Bartender Red Flags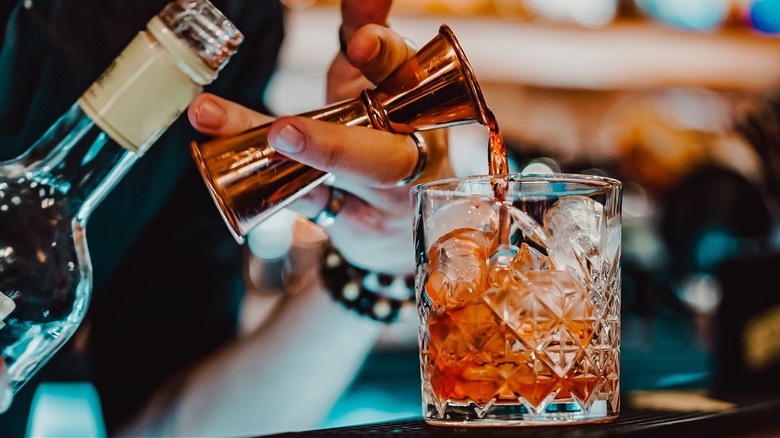 siamionau pavel/Shutterstock
There's no denying that taking a job behind the bar is hard work. Whether it's rude customers asking for extra liquor, managers scrutinizing your every move or simply being on your feet for upwards of eight hours — it takes a lot of patience and sometimes bartenders make varying amounts of money.
But perhaps one of the most annoying things about bartending is that every person online seems to have an opinion on the right (or wrong) way to do it, regardless of whether they've ever pulled a pint. This was highlighted last year when comedian Eli Yudin tweeted that all bars should have a separate "beertender" so that beer drinkers can avoid waiting in line with people ordering elaborate cocktails — a request that divided Twitter and led to an outpouring of opinionated comments and suggestions.
On TikTok, it seems bartenders are under even more scrutiny to perform perfectly, or they risk being embarrassed in front of a worldwide audience. This is seemingly what has happened in a popular video that claims to show the most common "bartender red flags" and has generated a mixed response.
What are the red flags?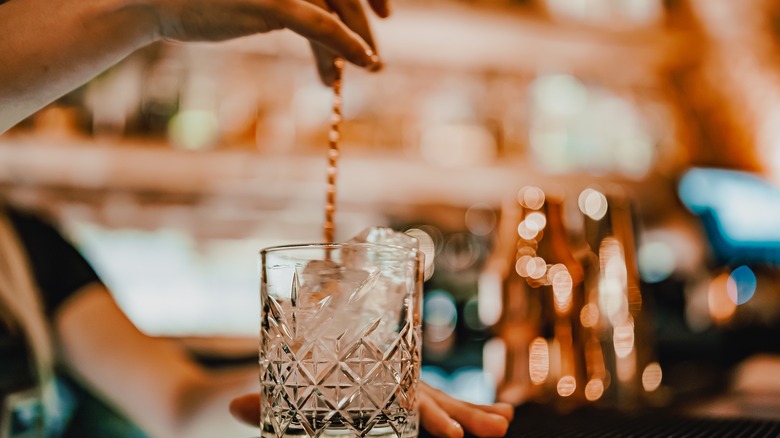 siamionau pavel/Shutterstock
In the popular TikTok video, which currently has over 15,000 likes and is captioned, "IYKYK," an employee is shown demonstrating the supposed bartender red flags. These are scooping a glass directly into the ice bucket, using a measure, no bev naps (a napkin served underneath the glass), and pulling a pint while the glass is hot.
The video was posted by PINS Social Club, a bar based in Liverpool, U.K., and has sent commenters raging about the alleged red flags. "Would u rather me pour your beer in a gin glass when we run out of cold beer glasses?" one person commented. "You don't need a bev nap for a stemmed glass," another user said, a sentiment that many others agreed with. However, some red flags were universally accepted as a bad idea, with most people agreeing that scooping ice directly with a glass was a big no, in particular. "The only one of these that is an actual red flag is the ice," commented one user.
The video was followed up with a second video that received a similar reception — this time listing behaviors such as leaning on the bar, ignoring guests, and bartenders placing their hands around the rim of the glass. The caption noted that the video was meant to be a joke.