The One Tortilla Chip Type You Should Never Use To Make Nachos, According To Rachael Ray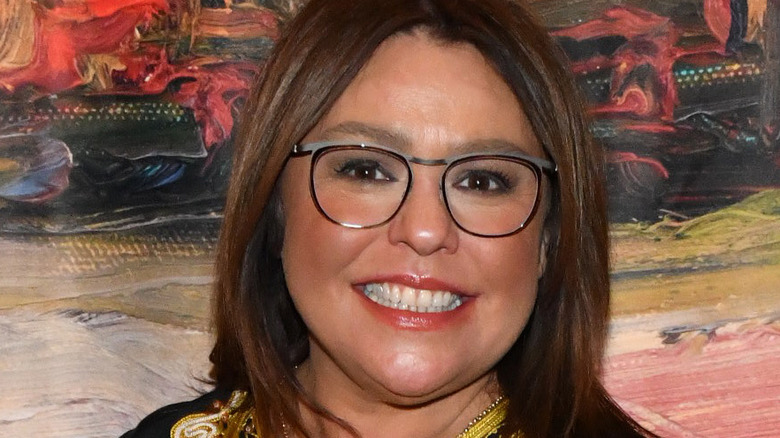 Craig Barritt/Getty Images
There's one kind of tortilla chips you should avoid when making nachos. As Rachael Ray explained, in a TikTok, "Buy or make a thicker chip because you need it to stand up to the toppings." In essence, she's telling people to avoid flimsy tortillas. It's a short video, but it's gotten a lot of feedback and praise for its practicality. Tortilla chips meant for nacho dips need to be thick for structural integrity. The grocery store tortillas that crumble under the slightest pressure just won't do for Ray. Rich dips need strong chips to be great.
Time to talk about the two options that Ray provides for the home chef. First, there are hundreds of different tortilla and nacho brands in the world for those wanting to buy chips. Some of the best tortilla brands include the likes of La Tortilla, Maria & Ricardo's, Olé Mexican Foods, Mission Foods, and Old El Paso.  As for the best brands of nacho chips, there's Xochitl Corn Tortilla, July Restaurant Style, Mission Tortilla, and Tostitos Scoops Tortilla Chips.
If you can't find any of these at stores, you can turn tortilla wraps into chips by cutting them like pizza, lightly spraying them with a neutral oil, then sticking them in the air fryer or oven for five minutes at 350 degrees Fahrenheit.
Homemade tortilla chips just can't be beat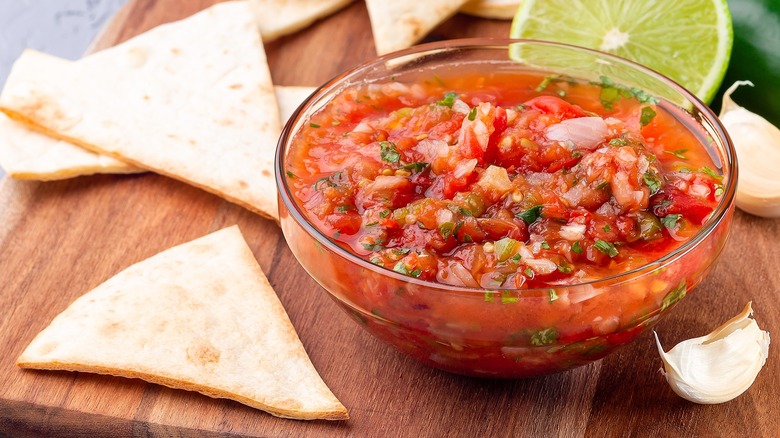 iuliia_n/Shutterstock
Of course, no chips are going to be as trustworthy as the ones you can make at home. Undoubtedly, homemade chips are going to be much cheaper, and the portions are entirely up to you. Mashed's Classic Mexican Corn Tortillas recipe is a fantastic jumping-off point for making your own thick-cut tortilla chips in a cast-iron pan. You can make nachos pan-fried, air-fried, or oven-baked using the same basic recipe laid out there.
The thickness is also entirely up to you. That said, be extra careful not to make it overly thick. After a certain point, the tortilla will become chewy bread if you work the dough too hard or don't flatten it out enough. The line between a reasonably thick tortilla and a corn flour shovel is surprisingly thin. Take care when making your flour tortilla chips during the prep stage. Don't forget to blister the tortillas for that deliciously browned flavor. As far as seasoning, Rachael Ray suggests either going sweet or savory, with cinnamon or garlic. She said, "You're only limited by your imagination." 
Also, don't fret too much about failure. Tortillas are going to be a challenge to get just right at first. As with anything that needs kneading, there are going to be a few times you end up making half-made pizza dough. Thankfully, the ingredients are cheap enough and the process simple enough that mastery won't take too long.