Why You Should Never Trust A Food Label That Says Packed In France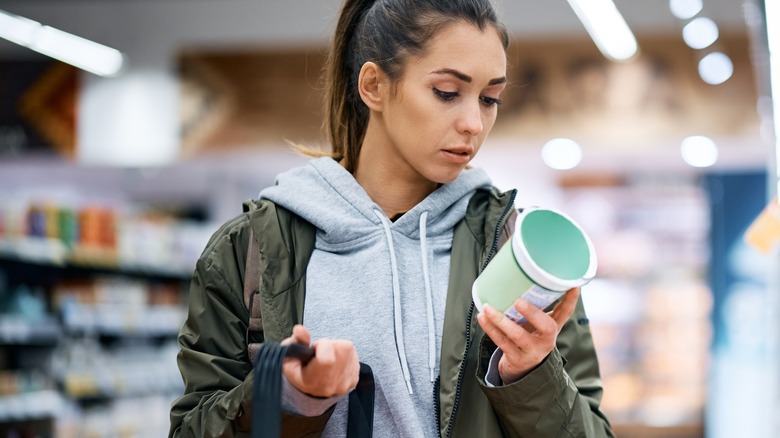 Drazen Zigic/Shutterstock
While mushrooms are not something you generally consider to be quintessentially French. However, France is actually the second-largest exporter of dried mushrooms to the U.S. after China — and its contribution is growing, per U.S. Department of Agriculture's Economic Research Service. 
However, the humble mushroom has found itself embroiled in something of a scandal when it comes to food proclaiming to be packaged in France. The issue stems from the fact that the label "packed in France" showcased on the front of a product could generate confusion because it may have very little connection to the country at all. 
To help you avoid being taken advantage of by crafty food manufacturers who want to capitalize on the cachet of French cuisine, we've researched the rules about food labeling so you know what to look out for when shopping.
French packaging might not mean French ingredients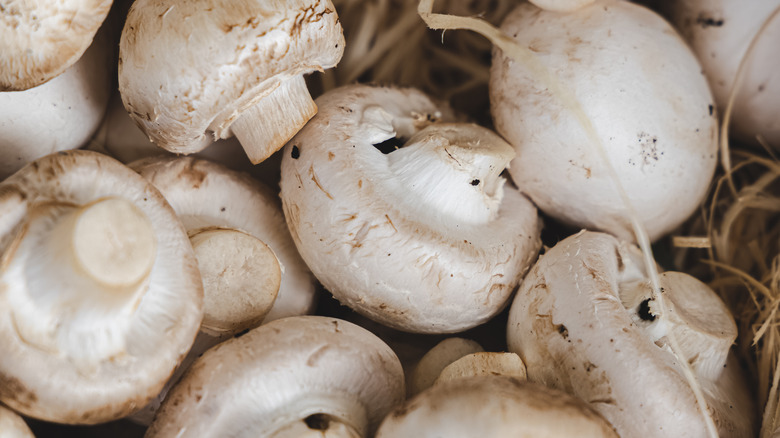 Stephenbridger/Getty Images
An example of the problem with food labeled as "packed in France" comes from The Wild Mushroom Co Dried Gourmet Mix Mushrooms, which boasts the label on the front of its packaging. The problem is that none of the contents come from France — instead, the mushrooms are sourced from Poland, Serbia, Romania, Montenegro, Macedonia, Bulgaria, Chile, Peru, Bosnia, Hungary, and Turkey. Unless customers look closely at the reverse of the packaging, it's possible to believe that the mushrooms themselves are linked to France.
It's important to make clear that the mushrooms do not appear to breach any rules: Foreign imports must state their country of origin, which the mushrooms do. The mushrooms could not be labeled as a product of France because they have not been substantially transformed by the manufacturing process (They're still mushrooms, just in a jar).
Presumably, advertising the "packed in France" aspect is intended to convince consumers that they are buying quality French-inspired cuisine, and there are no regulations preventing this — in fact, where the product was manufactured has to be printed on the packaging. But people are growing tired of dubious marketing techniques, with lawsuits against questionable food labels surging. 
To protect yourself against the claims of eye-catching labels, always read the small print on the back of the packaging. This holds the truth about what exactly the product is, what's in it, and where it comes from.