Do You Fancy Creamy Or Crunchy Peanut Butter? Reese's Wants To Know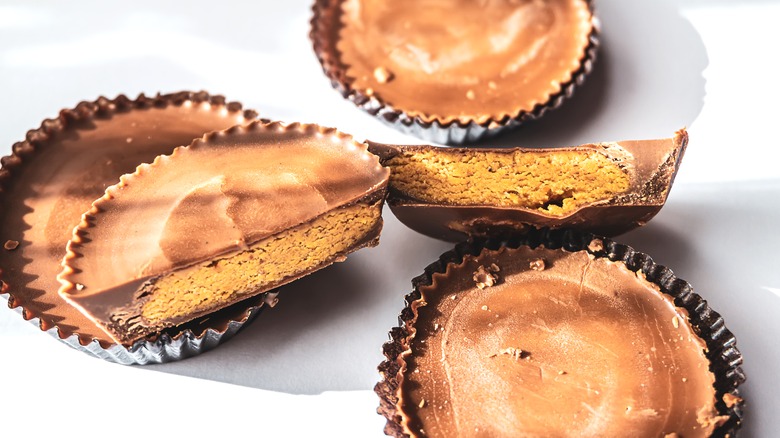 Creativan/Shutterstock
If you're a fan of both Reese's and online polls, you're in luck. Through May 17, you can visit the Hersheyland website to cast your vote for your favorite version of the Reese's peanut butter cup –- creamy peanut butter or crunchy peanut butter. While Reese's wants to settle the great debate once and for all, many voters have spoken in favor of creamy peanut butter. As of April 18, only Idaho has voted in favor of crunchy peanut butter cups. All 49 other states lean toward creamy peanut butter cups. While the contest still has a month to go, the results are already pretty clear.
Don't get us wrong, we all love a little friendly competition, especially when it comes to things like creamy versus crunchy peanut butter, but there's also more at stake here. The two particular peanut butter cups Reese's is pitting against each other are actually limited-edition candies. So the marketing push appears to be a not-so-sneaky way to gauge how audiences are reacting to the products. As for the creamy vs crunchy debate, some users have already shared their opinions.
Everything you need to know about the limited-edition Reese's cups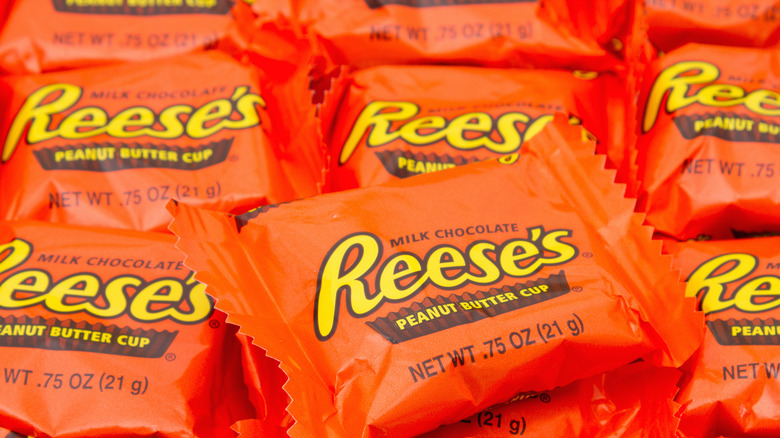 karen roach/Shutterstock
There were already plenty of different peanut butter brands to cater to your textural preferences, but now Reese's offers some variety in its peanut butter cups as well –- at least in the sense of creamy and crunchy.
Reese's markets its creamy peanut butter cups as featuring a smoother filling than its flagship product. However, not all reviewers have noticed a difference between the two. As one Hersheyland review notes, these particular cups have "the same texture and consistency as a regular Reese's." While the new creamy peanut butter cups do indeed have a separate listing from the original Reese's cup for what it's worth, not everyone is convinced. 
Meanwhile, the brand's crunchy peanut butter cups have a more obvious difference, in that they contain chunks of peanuts. Another Hersheyland review called these "the perfect combo of sweet, savory, and crunchy," and we have to admit there's something appealing about that textural contrast. Of course, it all comes down to personal preference, so if you feel so inclined, go check out the Reese's poll yourself.