Starbucks' Ice Policy, Explained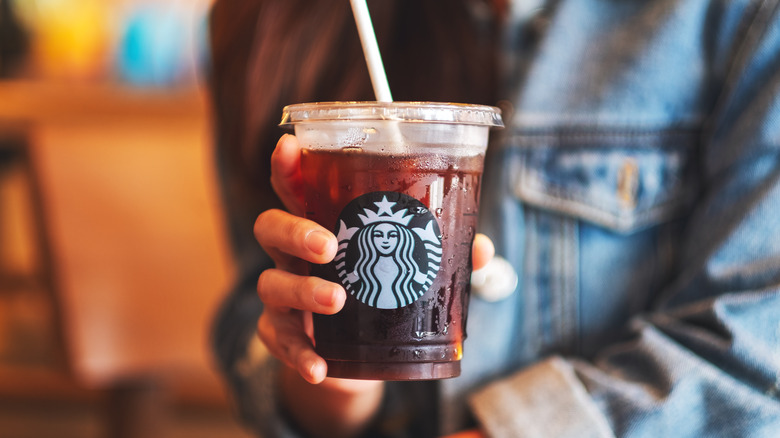 Farknot Architect/Shutterstock
Regulars at Starbucks have undoubtedly heard rumors of the chain initiating an upcharge for drinks with light ice, no ice, or no water. Rest assured, Starbucks has denied the claim. Responding to a story by Eat This Not That, the chain said, "Starbucks is not making any changes to their ice policy. We don't have anything to share regarding changes to Refreshers beverages." But for some reason, users have been spreading the rumors like wildfire across TikTok and other social media platforms.
According to one TikTok user, starting May 9, the chain will start enforcing this new policy for Starbucks Refreshers in particular. The user claimed that customers would be charged for not wanting water or ice in their drinks. Likewise, another social media user shared a similar rumor about the May 9th price increase.
In a similar Reddit post, a user shared a photo of a sign allegedly posted in their Starbucks. The sign shared the same information as given in the TikTok, but as pointed out by another former barista, the sign is "definitely not to code." They said that all signs displayed in a Starbucks had to be approved by corporate, and use specific colors, fonts, logos, etc. They wrote, "We were trained to NEVER display signage that wasn't made/approved by the bux (which would have the logo, consistent font, etc)."
Why is the ice policy even being brought up?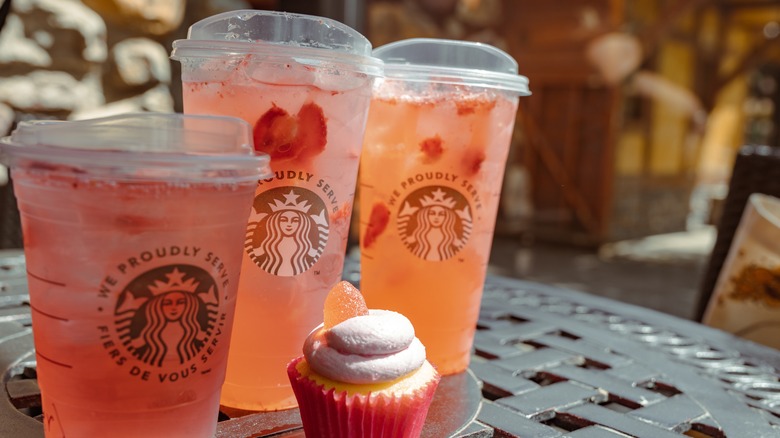 melissamn/Shutterstock
As you can imagine, most customers are strongly against the idea of Starbucks imposing a no-ice upcharge, so even the rumor of such a change has caused a backlash. TikTok brought out some of the worst responses, with one user writing, "I'm so over this. The drinks are overpriced already." Another user wrote, "A company this big worth billions of dollars and STILL being greedy smh." That being said, a few people weren't so much upset about getting less strawberry acai per venti as they were upset about having their drink watered down by excessive amounts of ice, which is perfectly reasonable.
While there may be no truth to the rumor, baristas on Reddit did take the time to explain how ordering "no ice" causes Starbucks to use more resources. Using less ice in a drink means using more product, and subsequently going through supplies more quickly. One person wrote, "Corporate will want management to explain to them why they're using more product than they're selling." Either way, an upcharge –- again, denied by Starbucks -– would be a rough time for Starbucks employees.