Gordon Ramsay Is Getting Roasted For Using So Much Butter To Make A Burger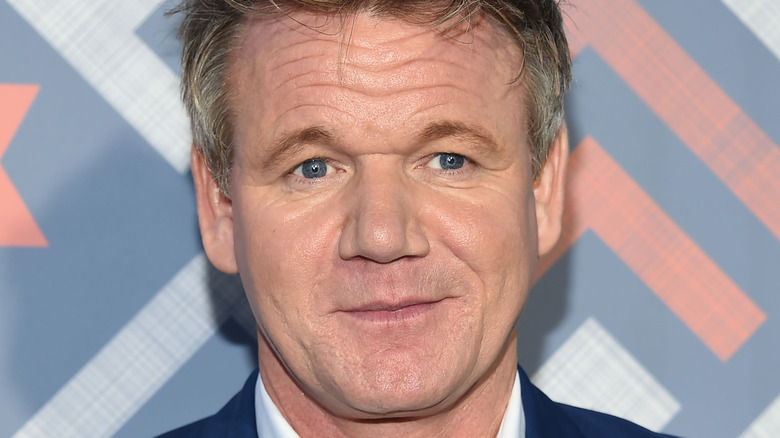 DFree/Shutterstock
Although Gordon Ramsay is usually the one doing the roasting, his Instagram followers flipped the script when the chef posted a video of himself preparing an Australian wagyu burger with cheese (and approximately five pounds of butter). Ramsay sautéed his onions in butter, cooked his burger patty in butter, fried his egg in butter, and even toasted his bun in butter. With the exception of the burger's sauce and fresh greens, every component was dripping with butter, and Ramsay's fans weren't about to miss an opportunity to call him out.
Several Instagram users left comments along the lines of "You forgot to add butter," and "I don't think you used enough butter," while others wrote that they had a heart attack just watching the burger come together. Another person pointed out that Ramsay had almost certainly overcooked his burger, considering wagyu beef is best at a medium-rare cook. However, in Ramsay's defense, his butter-heavy burger recipe might not be as ridiculous as it might seem to the comment section.
Is Gordon Ramsay's wagyu butter burger really that over-the-top?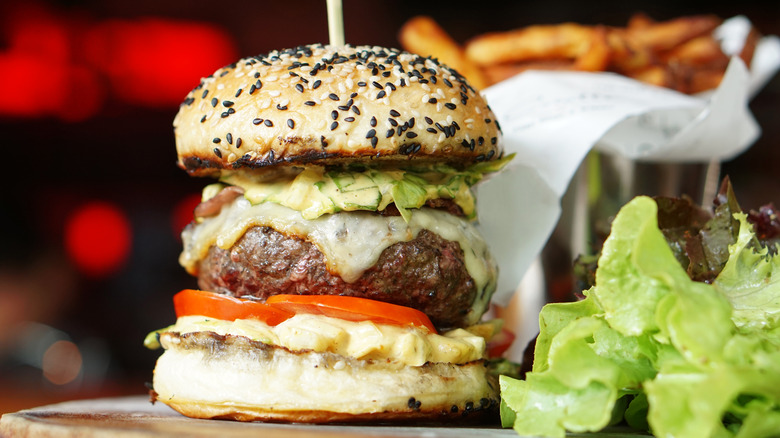 Food Photographer/Getty Images
Don't get us wrong, Gordon Ramsay definitely used a lot of butter to make his Australian wagyu burger. That being said, his recipe doesn't seem so crazy when you take into account the many other burger recipes that use butter. Wagyu is already flavorful from its rich marbling, but because cooking the meat in butter helps to bring out the flavors even more, this technique is fairly common.
Similarly, Ramsay giving his hamburger bun a quick toast in a buttered pan is another popular practice, as it helps the bun crisp up and enhances its flavor. Who doesn't enjoy a little textural contrast, right? Besides, bread and butter is a pairing as old as time.
When it comes to the onions and fried egg on Ramsay's burger, we still can't argue with his rationale. Sautéing onions in butter is just as common as doing it in oil, again, mainly due to the flavor butter imparts, and you really do need to use a surprising amount of butter when frying eggs if you want a good cook and a great taste. So, yes, this particular Ramsay recipe may have a lot of butter, but it's all within reason.