FDA Has Called Out Juicer Connections Over Major Health Violations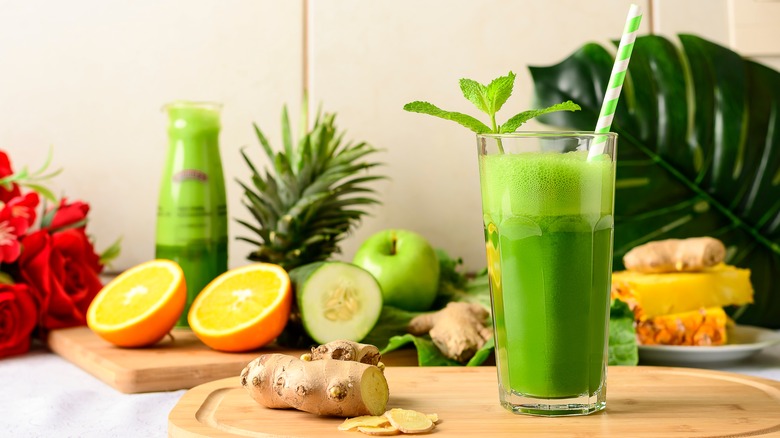 EDSON DE SOUZA NASCIMENTO/Shutterstock
While we'd love to believe that juice is about as healthy and safe a drink as you can get, the unfortunate reality is that juice is just as susceptible to contamination as any other food product you buy at the grocery store.
As such, California-based Juicer Connections received a warning statement from the FDA following an October 2022 investigation. According to the FDA's letter, the investigation found multiple cases of hazardous factory conditions and improperly labeled products. The letter also says the company failed to make changes where necessary to its cleaning procedures and its nutrition labels.
Juicer Connections produces products for several brands, but its Liquid Gold Watermelon, Simply Wholesome Watermelon, Liquid Gold Carrot, and Simply Wholesome Carrot raised the most concerns. For example, food labels are required to list each ingredient included in the product, but according to the FDA letter, the packaging merely states it contains only fruits and vegetables. Those words on packaged food is a red flag already, but when you also lack nutrition facts, daily value percentages, and a declaration of potential allergens, you've got a real problem.
What does this FDA warning letter mean for Juicer Connections customers?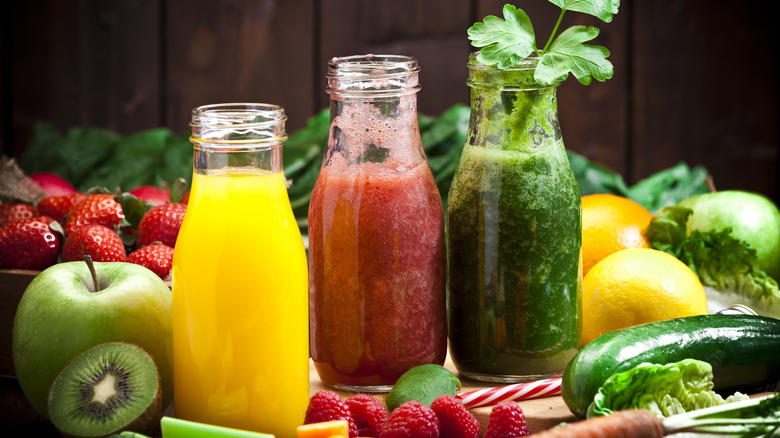 Fcafotodigital/Getty Images
Juicer Connections' Healthy Choice customers may be in the clear for now, but anyone shopping for Liquid Gold or Simply Wholesome juices — particularly the carrot and watermelon varieties — may want to reconsider where they get their fresh juices. That being said, Simply Wholesome's Los Angeles cafe menu does not give any information about the juices, nor does it appear to sell them in its store.
As for Healthy Choice, the brand is similarly inactive on social media, but its juices can still be purchased at Grocery.com. A three-day detox kit (available in two different flavor combos) includes nine bottles of properly labeled juice and costs about $84. The price is comparable with other juice cleanses on the low end of the price spectrum. At the end of the day, you might just be better off buying juice from a different company.