Paul Hollywood's Off-Screen Pet Name For Mary Berry Is So Cute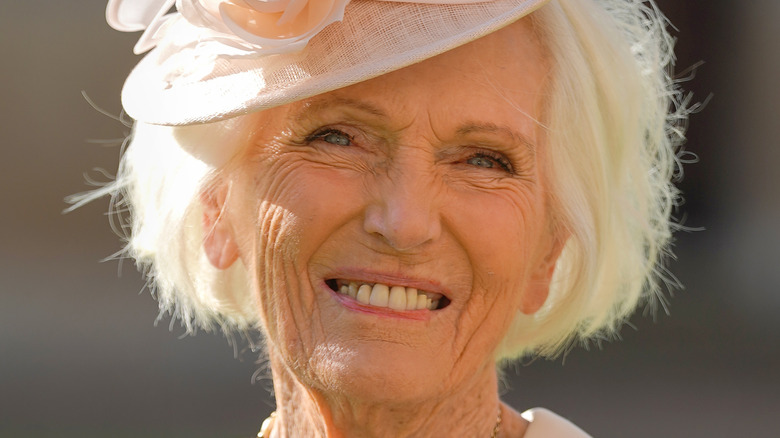 Wpa Pool/Getty Images
Fans of the "The Great British Baking Show" know that much of the series' early appeal was down to not only the creative, drool-worthy cakes and equally sweet contestants, but also to the presence of star hosts Paul Hollywood and Mary Berry. The pair served as the show's judges from its beginning in 2010 until Mary Berry left the show in 2016.
Over the course of such a long partnership, you would expect the duo to become pretty close, and Hollywood's nickname for Berry reflects just that. In an interview with Radio Times, Hollywood revealed the signature pet name while recalling the time he and Berry stopped at a McDonald's, in need of some salty food after eating lots of sugar while filming a GBBO Christmas special. "I pulled into a drive-in McDonald's with Bezza — that's my pet name for Mary Berry," he said. "'Big Mac, large fries...what do you want Bezza?' She wasn't impressed!" (via What To Watch).
Bezza, the Queen of Cakes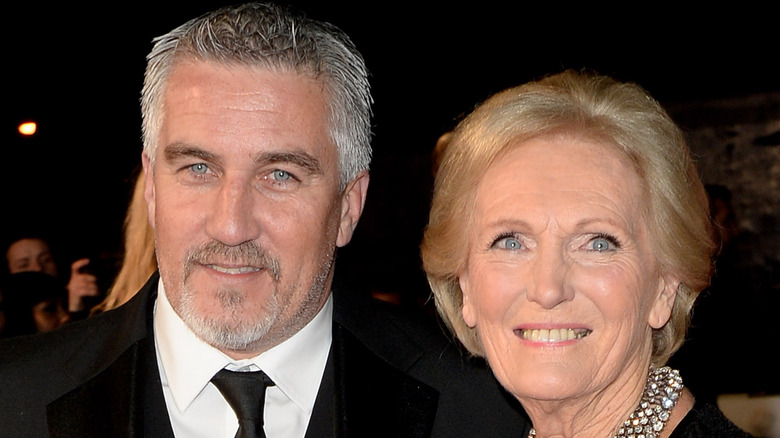 David M. Benett/Getty Images
U.K. readers will know all about the British tendency to add "-zza" to somebody's name, but for our U.S. readers, let us explain. This naming convention has its roots in the Oxford "-er," slang that developed at Oxford University and then crept into the English vernacular. The basics involve chopping off the end of a word and adding the suffix "-er" in its place. It's how association football became known as "soccer," rugby became "ruggers," and Champagne became "champers."
It's possible that the "-er" may have filtered through social classes during World War I, when soldiers educated at schools like Oxford mixed with others who brought it home and spread it among their communities. Mix in the British non-rhotic 'R' and the popularity of Australian slang in the 1980s, and naming conventions appear like "Bazza" for Barry, "Gazza" for Gary, and "Bezza" in place of Berry.
Despite its origins, nowadays you're more likely to hear the "-er" at a soccer match or the local chippy, rather than the corridors of Oxford or Windsor Palace. That could explain Berry's faux-unimpressed reaction, considering her boarding school background and royal moniker, the Queen of Cakes. Contrast that with Hollywood, who grew up in a working-class Merseyside family, suggesting he would be more au fait with such slang.
So if Berry really wasn't happy with Hollywood's pet name for her, at least she can take solace in knowing he didn't go full Oxford and call her "Mezza Bezza."