The Fancy Italian McDonald's With An Ancient Roman-Inspired Interior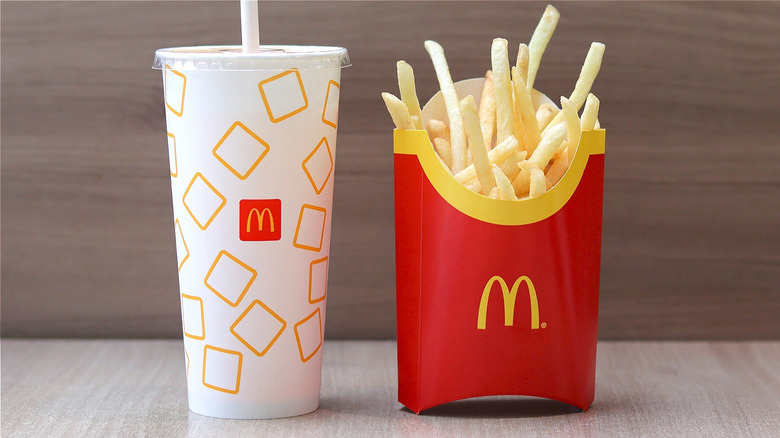 Levelshalash/Shutterstock
If you've had the pleasure of dining in more than one McDonald's location, you've probably noticed that most of them look pretty much the same. Even though the chain has made an attempt to modernize its interior design over the past decade, whether you're dining in Los Angeles or Nashville, you're likely to get a very similar experience. 
One European McDonald's, however, changes all that with its larger-than-life interior. Tucked away just down the street from Rome's iconic Spanish Steps lies what is possibly the fanciest McDonald's in the world. 
TikToker @mikaybennett's short tour of the restaurant captures the uniquely Italian decor that keeps tourists and Romans alike coming back to this location in particular to chow down on a Big Mac. Upon entering the eatery, guests are greeted by an ornate-looking tiled entranceway decorated to look like an ancient Roman balcony. Overlooking the foyer is a sculpture that looks like it could be a rendering of the Roman goddess Venus. 
Further into the restaurant beyond the familiar ordering kiosks stands a separate section devoted to decadent-looking cakes, tarts, and donuts. The old-world interior is a definite upgrade from any McDonald's you'd find in the U.S. 
Rome's Spanish Steps McDonald's is an important part of the chain's history