Taco Bell Brings Back Retro Coin Drop As An In-App Game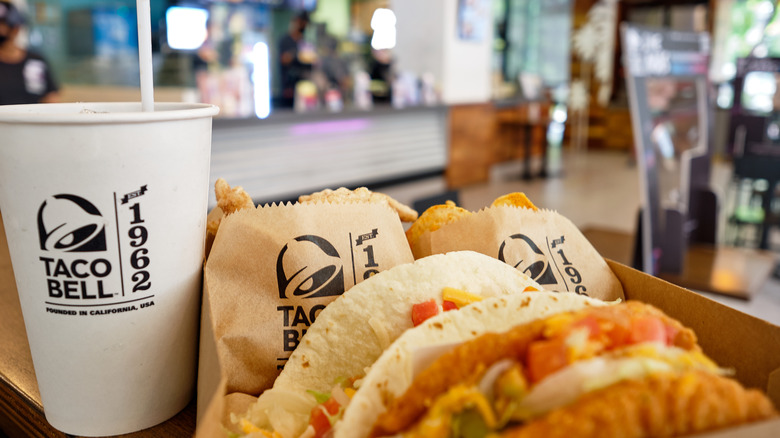 KULLAPONG PARCHERAT/Shutterstock
Taco Bell is rolling out a fun and nostalgic method for giving back to your community, with a chance to win free food in the process. The iconic coin drop game, which was available in many Taco Bell locations until 2017, has been resurrected as an in-app game, allowing users to round up their purchases to gain access to virtual coins, which can be digitally dropped for a chance to win one of three classic menu items, according to Taco Bell's official website.
For those who want to relive their nostalgia but don't want to spend money ordering, you can also play the game once with a free in-app coin. In order to do so, you will need to log in to the app using a request form and your coin will be available. After that, customers can earn more coins by buying items from Taco Bell using its app. However, there's a limit of one digital coin per day, no matter how many Baja Blasts you buy.
How does the coin drop game work?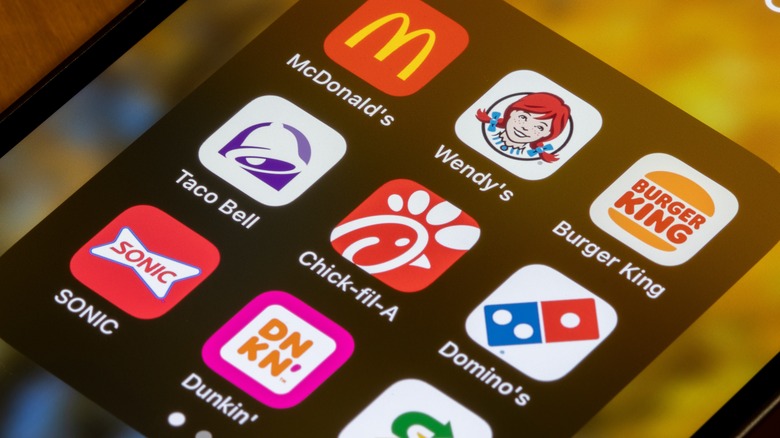 Tada Images/Shutterstock
The game works just like the iconic coin drop game that was available at Taco Bell counters across the country back in the early 2000s, just centralized on your cell phone screen. When ordering through the Taco Bell app, you'll be prompted with the option to round up your total to the nearest dollar. If you accept, the money will be donated to the Taco Bell Foundation, which gives back to the community by funding millions of dollars worth of scholarships and community grants for students in need. 
As a reward for your generosity, you'll be given a digital reward token, which can be dropped through the in-app game for a chance at winning your choice of Cinnamon Twists, A Bean Burrito, or a Crunchy Taco. The game is available to play from July 11 until August 14. Of course, there's always a possibility for the promotion to become an evergreen option, as previous iterations of the coin drop game have funded more than $41 million in charitable donations.