The Death Of Ree Drummond's Dog Is Wrecking The Internet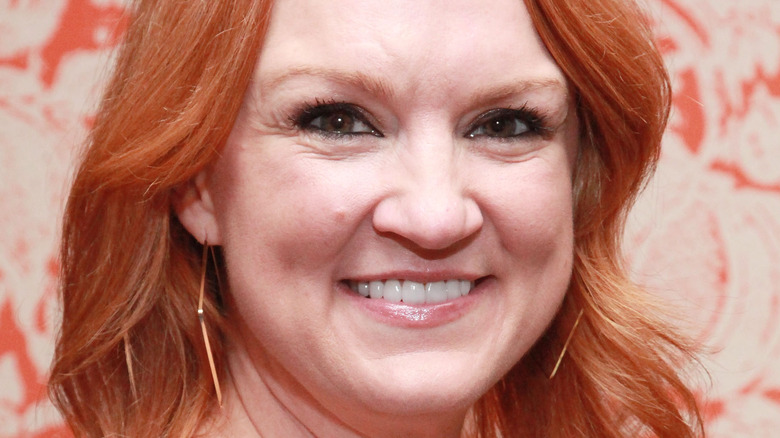 Astrid Stawiarz/Getty Images
Ree Drummond, widely known as The Pioneer Woman, has offered a heart-wrenching update about one of her beloved pups. Walter, the oldest dog on Drummond's ranch, has died after spending more than a decade with the Drummond family. One of Drummond's four basset hounds, Walter was described as "the most kindhearted" of her many pups on her website. All of Drummond's dogs appear regularly on her Instagram, so the public announcement about Walter's death comes as no surprise to her followers. 
In her Instagram post mourning the loss of Walter, Drummond shared several photos of their time together. She embraced her memories of him, showcasing sweet moments her family shared with the basset hound. She then bid Walter farewell, writing, "Goodbye, sweet wonderful Walter. I'm going to bed early so I can turn off these tears and instead dream sweet memories of you, the most loving loyal pure-hearted doggie our family has ever known. Go find your brother Charlie and have some fun, ol' boy."
Drummond also shared an Instagram story of Walter getting a bath while his brothers and sisters frolicked nearby. Walter will clearly be missed by Drummond, her husband, and the rest of their family, but they aren't the only ones feeling the loss.
Ree Drummond's followers are grieving with her
It's no secret that Ree Drummond has a large and loyal following, and her fans are grieving the loss of Walter alongside her. The Pioneer Woman's Instagram update about Walter's death received more than 213,000 likes and 11,000 comments within 17 hours. In the comments, her followers offered condolences, shared their own thoughts about Walter, and sent well wishes to her family.
"Walter was the best of us," one fan wrote. "He lived a long and eventful life." Another added, "Charlie and Walter made me fall head over big floppy ears for hounds! Crossing that rainbow bridge is never easy for us humans. May doggo heaven be filled with endless treats, and constant ear scratches and belly rubs."
Walter's death is wrecking the internet, but it's also clear he'll be remembered fondly. Few dogs get the chance to make such a huge impact, and Walter's massive sendoff proves he touched the lives and hearts of many.