The Only Waffle House With A Drive-Thru Exists In The Deep South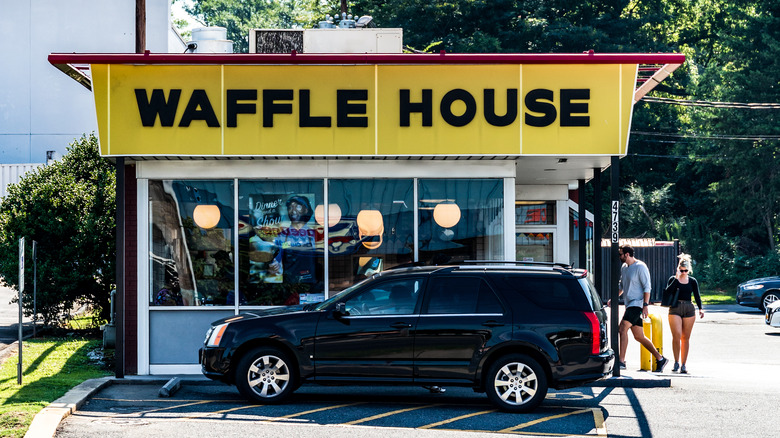 J. Michael Jones/Getty Images
Situated in Stone Mountain, Georgia, on the outskirts of Atlanta, you will find the sole Waffle House drive-thru. For those fortunate enough to live within the radius of proximity, it is advisable to check the operating hours before making the trip, as the hours are somewhat limited. It's worth noting that the drive-thru menu is not as extensive either, so patrons seeking the complete Waffle House experience will need to join the dine-in crowd. 
In 2015, the Waffle House branch introduced its drive-thru service as a trial initiative, though it has not yet expanded to the other 1,900 establishments. With a significant number of outlets already strategically situated alongside highways and interstates, it would seem to be a pretty straightforward adaptation. When Southern Living probed further, Pat Warner, Director of PR and External Affairs, acknowledged there were no immediate plans for an extensive drive-thru rollout, though the concept has not been definitively ruled out. Meanwhile, patrons who want a quick bite can continue to opt for an indoor dining experience, as the primary objective remains efficiently serving as many guests as possible.
Why we love drive-thrus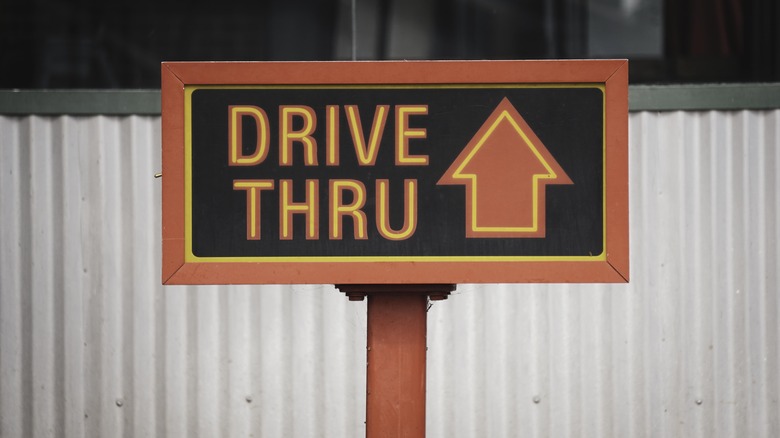 Smodj/Getty Images
In the age of convenience, Waffle House definitely has the right idea by opening up a breakfast drive-thru. However, it leaves us wondering why we love the concept so much. Before the classic drive-thru came into existence, drive-ins captured the masses. These were designed to provide travelers with a place to take a break, park, and enjoy a meal. As the market expanded, drive-ins became more diverse, even including servers on roller skates — a unique attraction that fueled the desire for an all-inclusive car-side experience, pushing us further toward drive-thrus. Car manufacturers started installing cupholders in the 1950s, further catering to the desire for easy comfort.
While dine-in establishments like Waffle House already offer advantages such as being open 365 days a year, 24/7, the question arises: Do they really need to add the extra step of a drive-thru? Could the drive-thru serve as a strategy for Waffle House to mitigate some of its well-known challenges? Regrettably, the chain has garnered a reputation for more than just its speedy breakfast service, with multiple incidents involving violent altercations. In that light, a drive-thru option might indeed provide a safer alternative. In the current drive-thru-centric landscape, why not grab breakfast, tie the knot, or even pick up your prescription from the comfort of your car?