McDonald's In Japan Actually Looks Like The Ads — And We're Super Jealous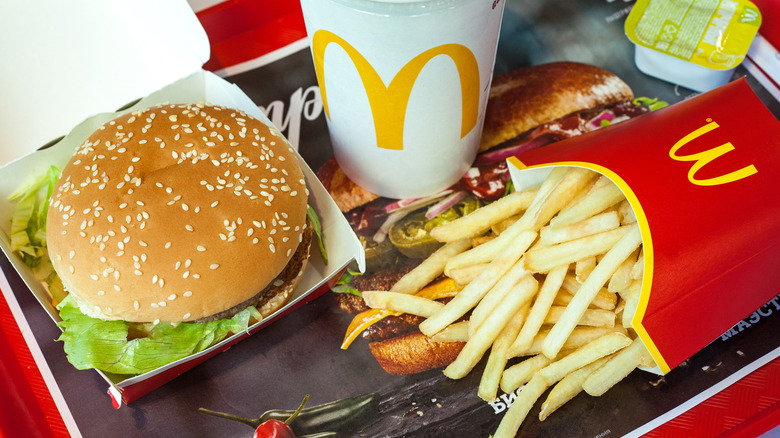 8th.creator/Shutterstock
The Golden Arches are a universal beacon of fast food around the world, representing a multi-billion dollar leader in the industry. Japan, which is home to more McDonald's restaurants than any country other than the United States, opened its first store in 1971. With 10% of McDonald's total stores located in Japan and a reported $2.64 billion made so far in 2023, it's not unreasonable to assume that the chain is doing something right with that segment of the market.
Sparkling clean facilities, stellar customer service, and, of course, delicious food options as a few reasons that McDonald's has achieved success in Japan. Certain McDonald's Menu items such as the Teriyaki Burger, are available only in Japan, but you'll also find some classics like Chicken McNuggets and the Sausage Egg McMuffin. However, a series of photos posted on Reddit of one customer's meal at a McDonald's in Japan has sparked discussion in the comments about whether the stores in the United States measure up.
Reddit users tout McDonald's in Japan for quality and acuracy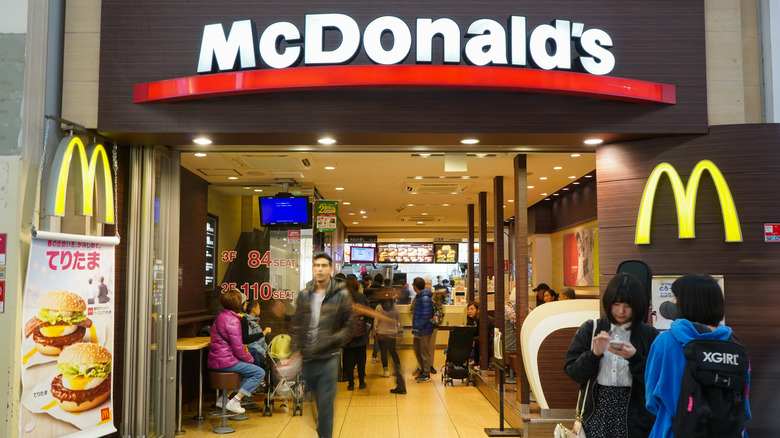 NP27/Shutterstock
McDonald's restaurants in Japan are known for next-level food, service, and cleanliness. One Reddit user who posted a photo of their McDonald's meal from their time in Japan asserted that they would not expect a comparable dining experience in the U.S. The post includes photos of a Beef Mega Mac and fries. "I couldn't believe my eyes when I was taking the pictures," the poster wrote in the comment section of the Reddit thread. "They were perfect."
These were from japan, good luck finding this in america -_-
by
u/Ceiling_shotz in
ExpectationVsReality
The presentation of the food, which accurately reflects McDonald's advertising, is likely due to Japan's strict laws. The country has a Consumer Affairs Agency that regulates advertising. Businesses are prohibited from making claims in their ads that can't be backed up by facts. For example, using phrases like "No. 1" or "the best" and visually misrepresenting the food are not allowed. For example, as reported by Kotaku in 2019, the Consumer Affairs Agency fined McDonald's for inaccurately representing its Tokyo Roast Beef Burger in advertisements. The ad for this item featured slices of real roast beef which was inconsistent with what customers received in stores.