Is Campania From Kitchen Nightmares Still Open?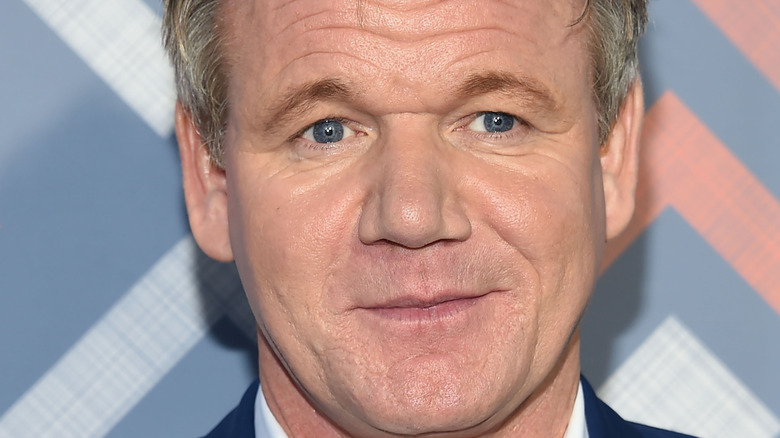 DFree/Shutterstock
More often than not, the restaurants that appear on "Kitchen Nightmares" fail to turn it around, despite Gordon Ramsay's intervention. The fact that the restaurant is appearing on the show is often a sign that they're out of options. Such is the nature of the beast, so it's our unfortunate duty to report that Campania closed after appearing on the show. However, it had nothing to do with the restaurant's finances.
An Italian restaurant in New Jersey, Campania had burned through a lot of its goodwill with the public by the time Ramsay appeared at its door in 2007. Reviews on Yelp offered a scathing condemnation of the establishment. One person wrote, "I would not recommend this place to anyone. I would never want anyone to get their hopes up for a good meal when they have to jump through hoops in order to get there." 
Ramsay accused owner Joe Cerniglia of mismanaging the restaurant during his 18-month stint of ownership, pointing to overstaffing and food waste as the main sources of financial drain. Cerniglia was over $200,000 in debt and was in jeopardy of losing his house. However, Ramsay shared his management techniques with a simplified menu and a dinner service that signaled that Cerniglia's fortunes were about to change. So, what happened?
Why Campania closed for good
Following Gordon Ramsay's advice, Joe Cerniglia began to turn his failing restaurant around. Campania stayed open an additional three years with Cerniglia eventually selling the restaurant. However, a few days after the sale, Cerniglia committed suicide. The restaurant never recovered and closed for good. In the immediate aftermath, critics in the media blamed Ramsay's ridicule on the show as a possible motivator. 
However, in an interview with The Guardian, Cerniglia's sister denied Ramsay having an effect on her brother's death. She told the outlet, "He really liked Gordon and the show was great. The show was also great for business. It really helped tremendously. There are no hard feelings at all from our family to Gordon Ramsay, who is a wonderful man. His behavior on the show was played up for the cameras." In the days leading up to his death, according to the New York Daily News, Cerniglia was arrested for possession of cocaine and was reportedly having an affair with his pastry chef. 
Whatever factors played a role in Cerniglia's death, Ramsay remembered him as a good man, sharing in a statement: "I was fortunate to spend time with Joe during the first season of Kitchen Nightmares. Joe was a brilliant chef, and our thoughts go out to his family, friends, and staff."