Taco Bell's Latest Menu Launch Proves It's Not Giving Customers What They Want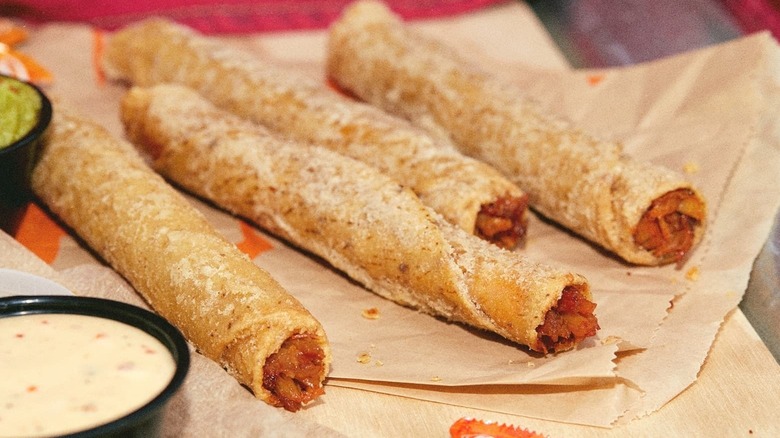 Taco Bell
Taco Bell may have been hoping its latest menu change-ups would please customers, but if anything, it seems to have had the opposite effect. Amid the announcements, Taco Bell fans were crushed to learn that some of their favorites weren't returning to the menu. The establishment really only has itself to blame, pumping up customers for new happenings on social media by teasing a collab with DoorDash for a nationwide Taco Tuesday on 9/12. 
However, of all the items fans hoped might return to the menu, rolled chicken tacos weren't necessarily one of them. Take one look at Taco Bell's Twitter and it's plain to see that the restaurant chain just isn't giving customers what they want. One Twitter user offered some poorly veiled shade at the announcement of the rolled taco's return, writing, "Tell the streets they can get a whole box at the grocery store for the same price as a 6 pack." The menu item does have its share of fans and must have sold well initially for Taco Bell to bring it back. (The restaurant first launched rolled chicken tacos in 2014 and they were last available in 2019.) Still, fans seemed less than enthused.
Taco Tuesday blues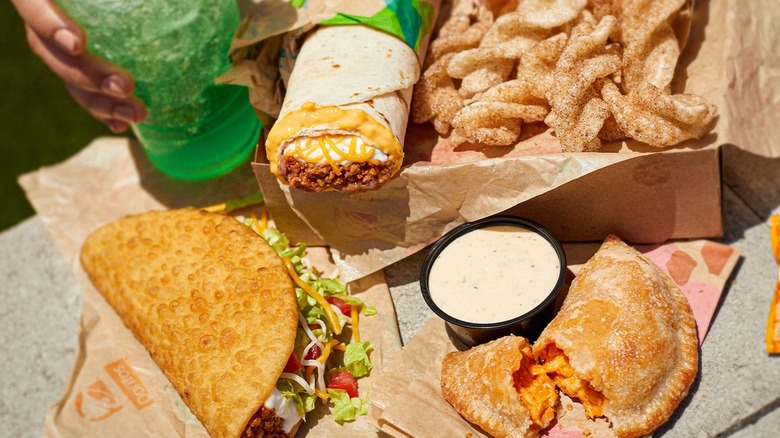 Taco Bell
Taco Bell tried to sweeten the pot by introducing several new limited-time items. Customers can order the chicken enchilada burrito, which features grilled chicken, cheese, sour cream, and red sauce. The chain is also serving up a ranch version of this dish with diced tomatoes, creamy chipotle sauce, and avocado ranch. Both will be available for $2. On the beverage side of things, the Wild Strawberry Creme Delight Freeze combines the best of slushies and milkshakes at $3.99 for a 20-ounce. Finally, Taco Bell also has a new variant of its Cinnamon Twists in the Strawberry Twists (available for $1). In theory, all of these new additions should have been a slam dunk when it comes to customer appeal. But on social media, customers plainly listed what they would have liked to see instead.
when we said biggest taco tuesday we meant it 🌮 9/12 we are teaming up with @DoorDash to help cover a portion of taco fans' orders from participating Mexican restaurants! https://t.co/hNfJNXoWDO

— Taco Bell (@tacobell) September 5, 2023
One person wrote, "Ow bring back the Double Decker Taco, you have everything sitting there." Meanwhile, another posted, "We want tostadas back!!!! Permanently!!!!" While each person clearly wanted Taco Bell to bring something different back, they're all united in not being satisfied with the chain's new additions.
However, it might be a bit too early to say that Taco Bell hasn't done its market research, since these customers haven't tried the new additions yet. Likewise, Taco Bell's 9/12 partnership with DoorDash allows customers to get $5 off an order of $15 or more at participating locations, so at least it is trying to appeal to customers.