'99 Bottles Of Beer On The Wall' Is A Thing, But Miller Lite Really Couldn't Afford 100?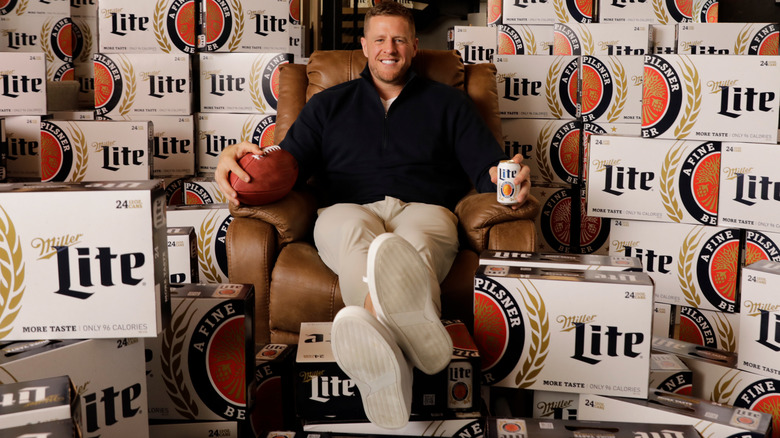 Miller Lite
Miller Lite is launching a sweepstakes promotion offering 99 bottles of beer. And while we aren't the type to turn our nose up at free beer, we can't help but wish the brand made it a cool hundred. Alas, we'll take what we can get.
The sweepstakes is designed to promote a partnership between the Milwaukee-based beer brand and Wisconsin-born NFL star J.J. Watt. Watt recently retired from his professional football career, throughout which he sported a jersey with the number 99 on it. Despite his retirement, it's clear his association with the number isn't going away anytime soon. According to a press release from Miller Lite, the promotional event will give away 99 beers (in monetary value, at least) to 99 winners, along with a signed "99" J.J. Watt jersey. 
Miller Lite states that this giveaway is just one part of the brand's greater plans to tie itself to the NFL. The statement adds that the new partnership with Watt "amplifies the brand's robust football plans, which include packaging and programs for 16 professional football teams and an exclusive Fantasy Football partnership with retail integration."
Watt and number 99 are still going strong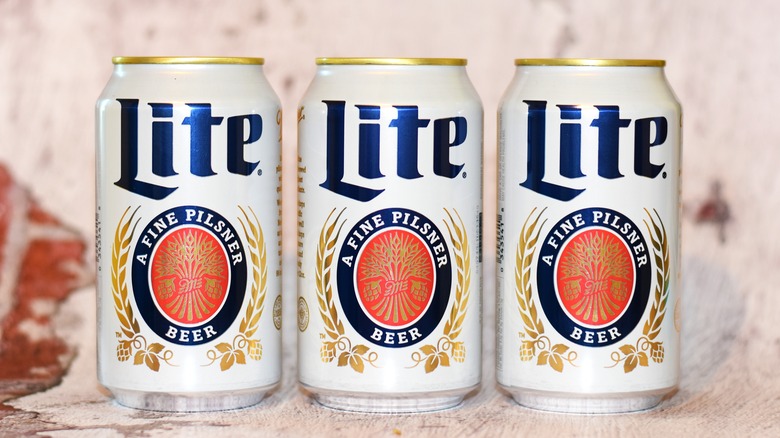 refrina/Shutterstock
In the video announcing the sweepstakes, Watt sits in a basement surrounded by boxes of Miller Lite, singing a parody of the song "99 Bottles of Beer on the Wall." He croons to the song's classic tune, "99 packs of Miller Lite in our house. Didn't read the fine print in my deal. It's affecting my life. I can't find my wife. Someone, please help me give away all this beer." 
Though the promotion says winners will receive 99 beers, don't expect the Miller Lite truck to stop at your house. The fine print states that winners will receive a Venmo payment of $93.80, which we assume is the equivalent of 99 Miller Lite beers. This is a little disappointing, but think of it as a generous contribution to your next beer run — and the J.J. Watt jersey might soften the blow. 
There's no purchase necessary to enter the sweepstakes, but contestants must live in the 50 United States or Washington D.C. and be over 21 years of age to enter. The promotion runs from September 18 to October 15, 2023. To enter the sweepstakes and view entry details, prizes, and more, simply visit the Miller Lite website.