Aldi Finds To Make Your October Breakfast Even Cozier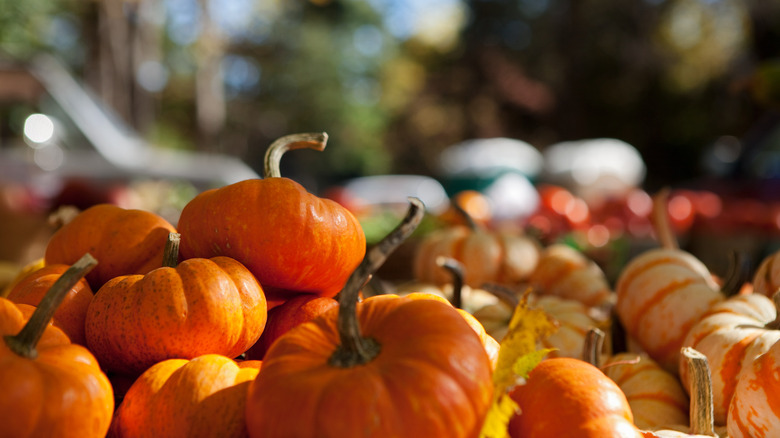 Image Source/Getty Images
Autumn is in the air, and with that come the latest deals and most delicious finds at Aldi. Even amid the holiday season, breakfast remains one of the most important meals of the day. While you can always go with a traditional buffet of pancakes and eggs or a bowl of cereal, why not try some of the chain's more seasonal offerings? We're not just talking about apples and a pumpkin spice latte, either.
Aldi has a number of offerings available this October that will make your breakfast not only more delectable, but also more festive and cozy. For instance, if you're looking to warm yourself up as the weather chills, then try one of Aldi's takes on coffee. Meanwhile, there are a number of fall treats that should keep you well-fed this season. As with anything fall- or autumn-themed, expect plenty of products to feature pumpkin or apple flavoring. However, Aldi has also thought outside of the box with some of its latest deals. These are some of the best foods to buy at Aldi for the autumn season.
Specially Selected Pumpkin Spice Sliced Brioche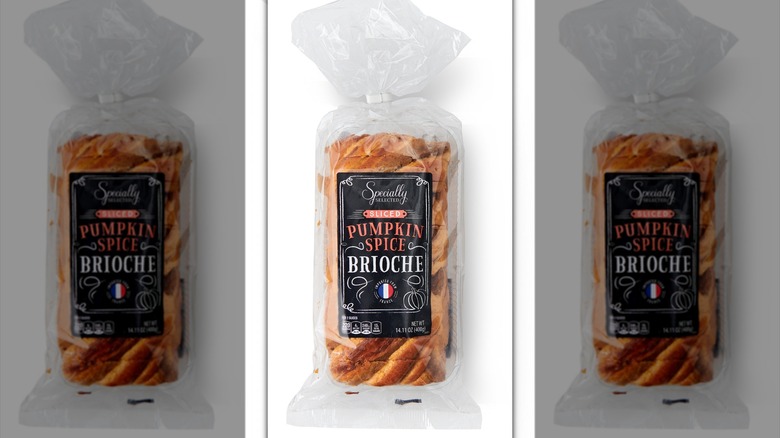 Aldi
Available starting on October 4, this brioche may be the perfect foundation for that autumn sandwich you've always wanted to make. Combine slices of seasoned pumpkin spice with honey and sliced apples for a sweet, slightly complex morning breakfast. Don't worry — you can always eat this brioche plain, too. You'll find it for $4.49 at most Aldi locations.
Barissimo Ground Coffee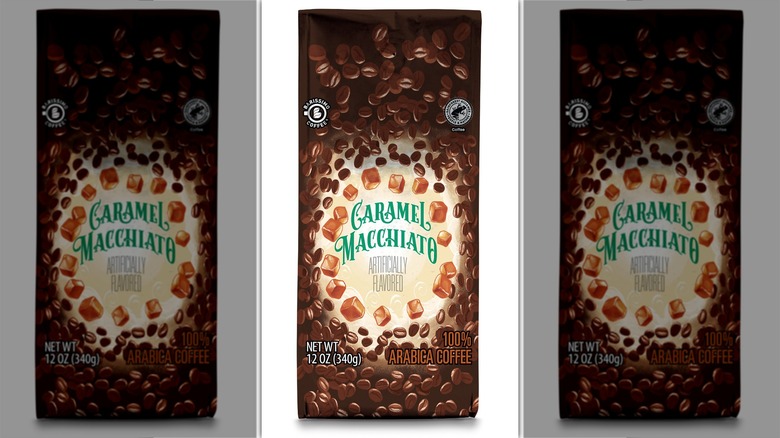 Aldi
As many people in the workforce know, coffee is one of the most important parts of the morning. Start your day off right with a cup of caramel macchiato- or crème brûlée-flavored coffee; it'll warm you up and get you ready to start the day. This coffee will be available for $4.29 starting on October 25, and it's sure to be a hit with morning commuters.
Specially Selected Blossoms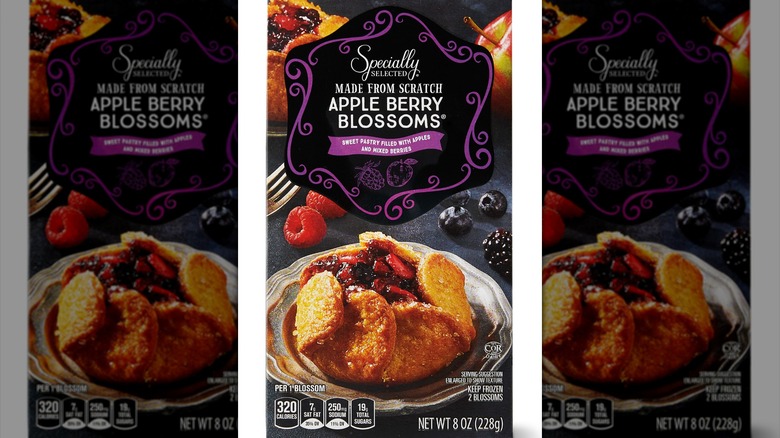 Aldi
Sometimes, you just get a hankering for something sweet in the morning. While you could make a waffle or pancake, why not try a pastry made with apples for a sweet but slightly tart treat? These pastries come in two different flavors, but apple is the main star of both. One is caramel apple, and the other is apple berry. Both are available for $3.29 starting on October 4.
Crofton Bamboo Fridge & Pantry Organizer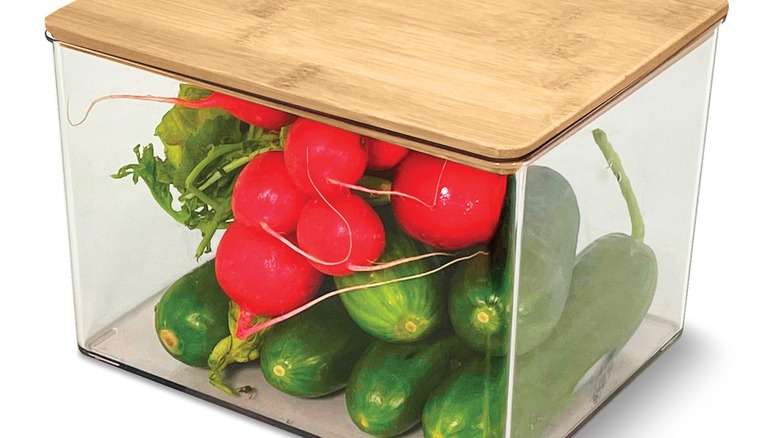 Aldi
Moving outside the realm of eating, keeping your kitchen organized can be difficult. These stylish bamboo organizers will make storing your veggies simple and easy. These containers come in both small and medium and can be placed in your fridge or pantry for easy access. They're available for $12.99 starting on October 18.
Bake Shop Muffins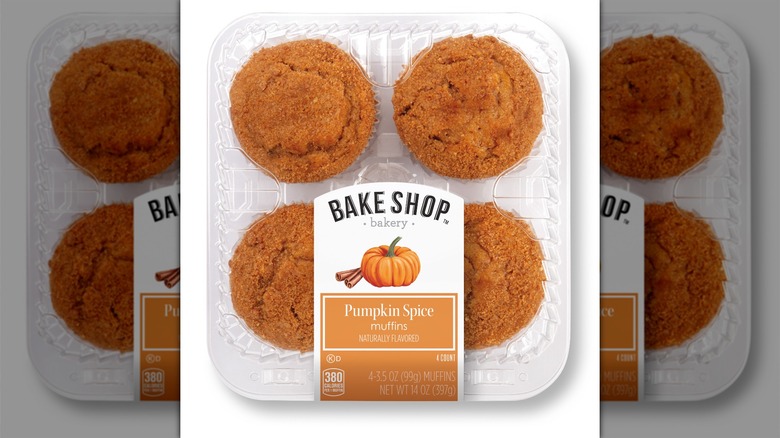 Aldi
If you're looking for a quick, no-fuss breakfast, then you can't go wrong with one of these seasonal muffins. Both flavors of fall are on display in these pastries. Available for $3.89 starting on October 18, these four-pack containers of muffins come in two different autumnal flavors: apple cinnamon and pumpkin.
Benner Fall Teas Assorted Varieties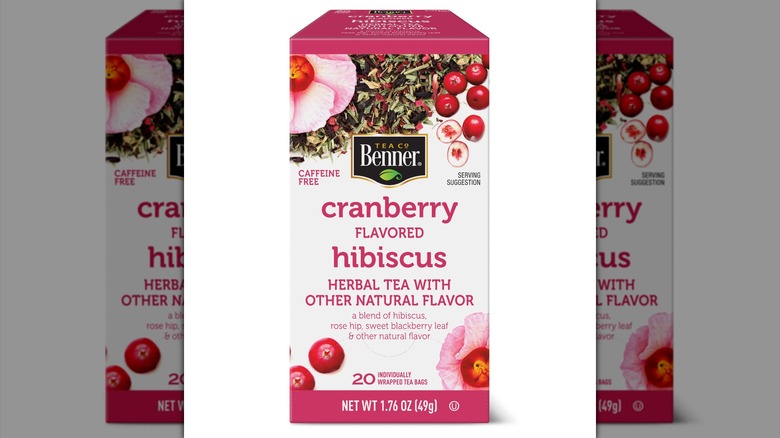 Aldi
While many people think of apples and pumpkins when fall comes around, cranberries are also a seasonally appropriate fruit, especially around Thanksgiving. This hibiscus tea celebrates this overlooked fruit of autumn, though it also comes in pumpkin spice and cinnamon apple flavors. Whatever flavor you choose, this tea should make for a warm, calming drink. Boxes are available for $2.09 starting on October 25.
Specially Selected Mascarpone Strudel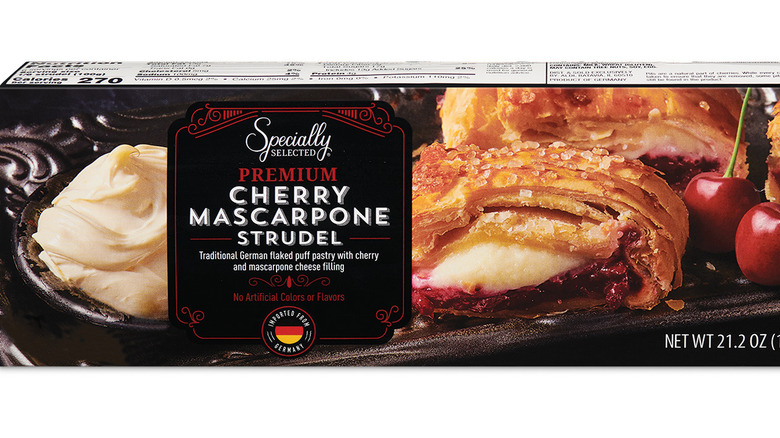 Aldi
If muffins aren't your go-to breakfast treat, then consider a strudel instead. Coming in both apple and cherry flavors, these strudels combine the creaminess of a mascarpone-cheese filling with the tartness of the fruit. Combined together, these make a flaky but hearty breakfast that can also be taken on the go. They're available on October 18 for $3.99.
Huntington Home Bowl Fillers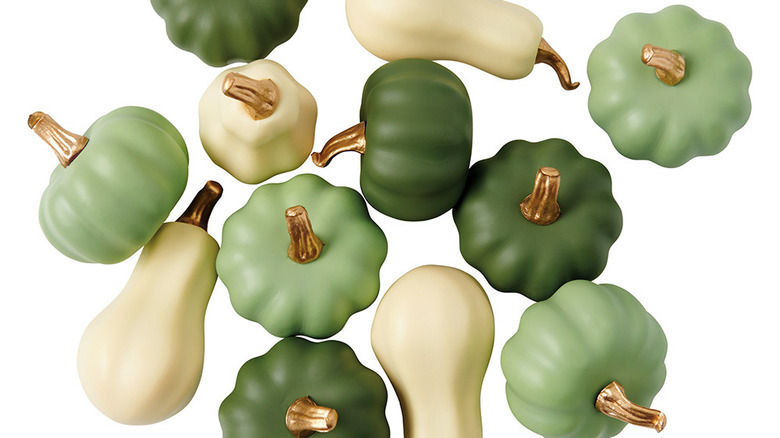 Aldi
One of the best parts of fall is the aesthetic. Make your breakfast nook into a cozy seasonal escape with these bowl fillers. These decorations come in orange ivory and ivory green, perfect for filling any bowl for a festive touch. You might consider making these fillers the centerpiece of your table — they're only $3.99 and are available starting on October 11.
Strip Danish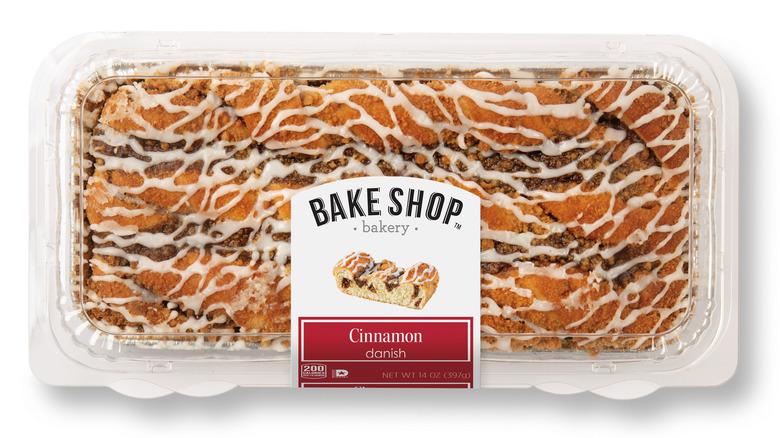 Aldi
If mascarpone cheese is too cheesy or complex for an early morning, consider this simpler strip danish instead. While it doesn't feature cream or cheese, the danish comes in both cinnamon and pumpkin varieties. Weighing 14 oz, this danish is enough to share with the family. It's available for $3.79 on October 25.
Beaumont Pumpkin Spice Cups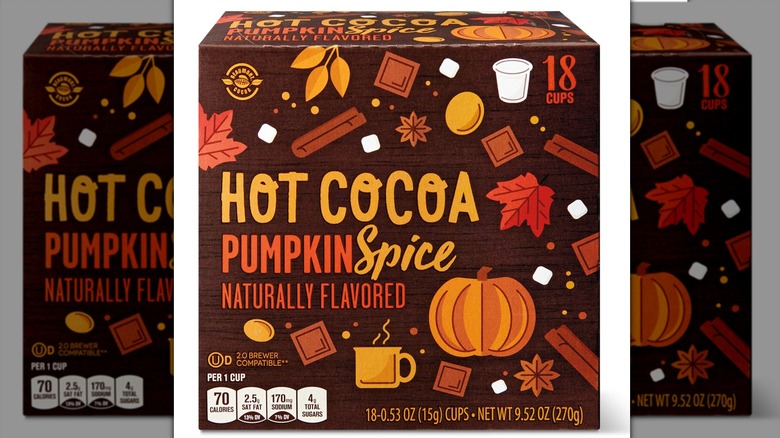 Aldi
For hot drinks, especially coffee and hot chocolate, pumpkin spice is one of the most popular flavors during the fall months. With these spice cups, serve up either a pumpkin spice-flavored hot chocolate or an autumnal cappuccino every morning with your breakfast. These should make preparing a nice, warm drink easier than ever. They're available for $5.99 starting on October 25.
Mama Cozzi's Pizza Kitchen Eggs and Chorizo Breakfast Pizza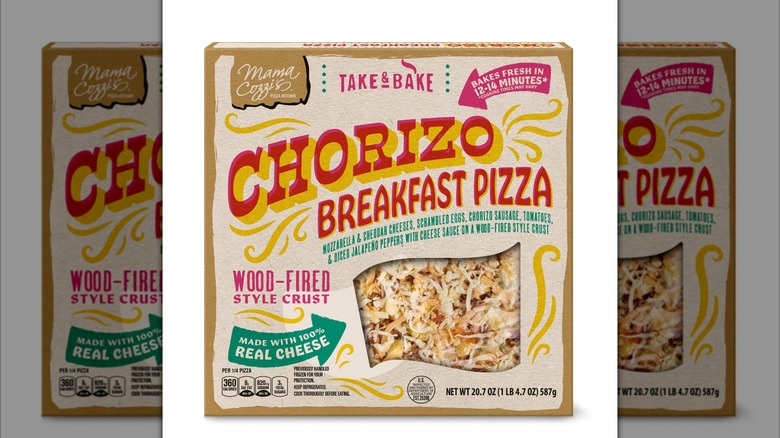 Aldi
This chorizo breakfast pizza features the spiciness and tanginess of chorizo combined with scrambled eggs, tomatoes, and peppers with a cheese sauce. Available for $6.99 on October 25, this Mexican-style pizza is available in less than 15 minutes and is a hearty — but spicy — way to start the day.
Huntington Home Imperfect Oblong Wood Bowl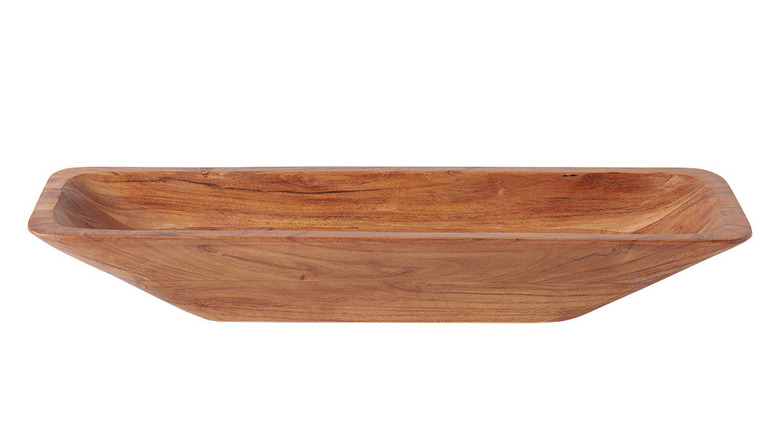 Aldi
Back on Aldi's decor side, this oblong wooden bowl willl look perfect on any table in your house. The bowl comes in both medium brown and natural wood, lending a slight hint of wilderness theming to your kitchen. Fill the bowl with fresh apples — or small pumpkins — to really set the mood. It's available for $14.99 on October 18.
Acacia Honey with Honeycomb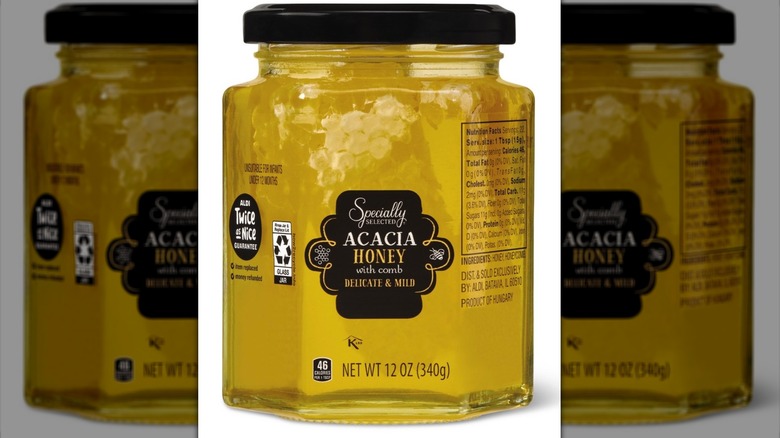 Aldi
Take some of this acacia honey and combine it with Aldi's pumpkin spice brioche for a sweet morning treat. Of course, you can also use this honey on whatever you want, including biscuits, bread, or even coffee. The honey, which comes with a comb, has been available since September 8 for $7.49.
Connellys Caramel Cream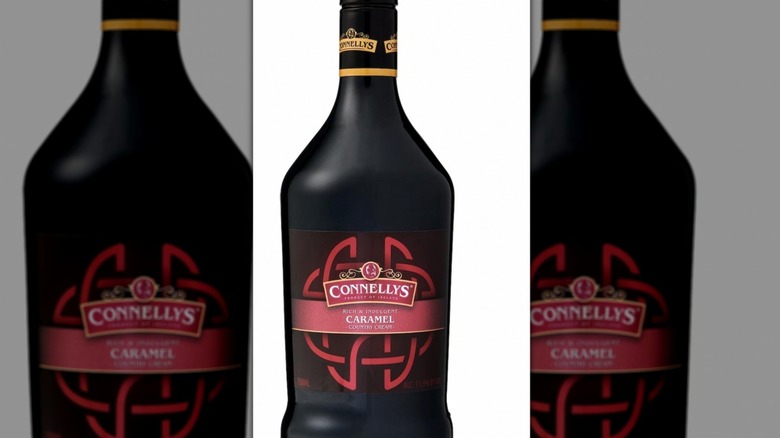 Aldi
While some may find the morning a bit too early for Connelly's caramel cream, you can really use the mix any time of day. Pour a bit in your coffee for a sweet but boozy drink. Connelly's pairs well with desserts and features an alcohol content of 13.9%. It's been available since September 8 for $8.99.
Breakfast Best Waffles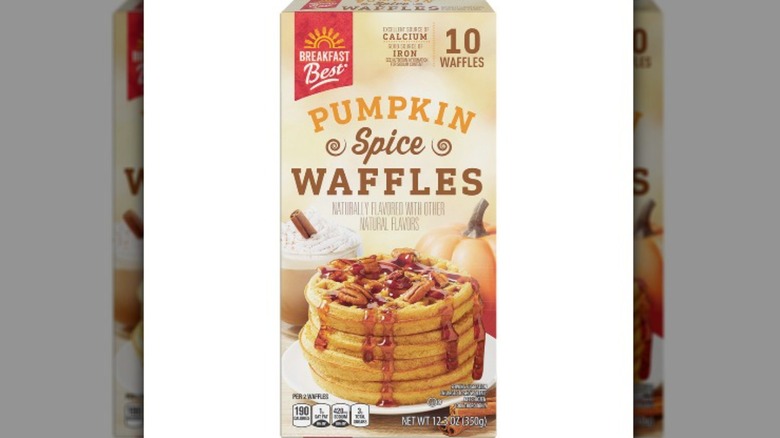 Aldi
Waffles are a delicious breakfast staple. They're sweet treats that pair well alongside bacon and eggs. Now, you can take your waffle game to another level with these pumpkin spice waffles that promise a bit of fall in every bite. You can also opt for cinnamon, if that's more your speed. They're available for $2.49 on October 18.
Huntington Home Glass Pumpkins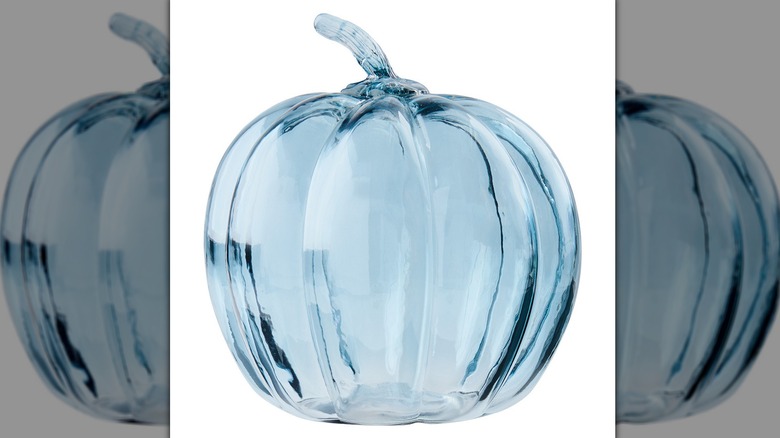 Aldi
Decorate your house in style with these simplistic but elegant glass pumpkins. Available in a variety of colors and sizes — from amber short to blue medium to clear short and orange tall — these pumpkins promise to be a conversation piece for any visiting guests. They're available on October 11 for $14.99.
Specially Selected Prosecco Superiore DOCG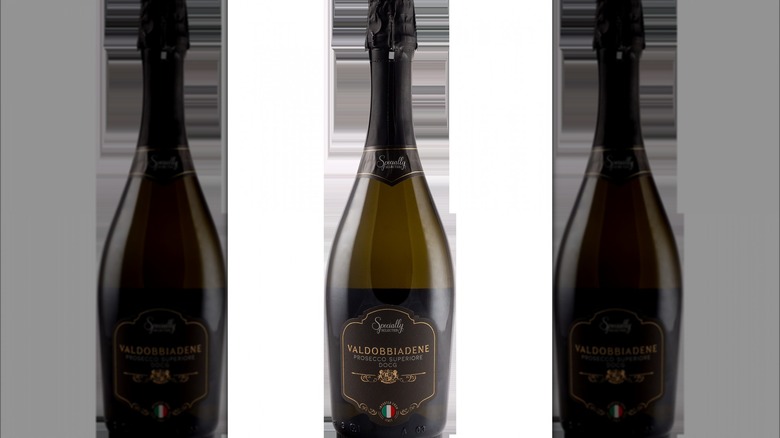 Aldi
Finally, Prosecco Superiore DOCG will pair well with most things in the morning. The wine promises a splash of apple mixed with pear and peach for a fruity aroma in each glass. The wine features an alcohol content of 11.5% and heralds from Italy. It's been available since September 8 for $10.99.