Wendy's Puts $20 Million Into Nationwide Breakfast Rollout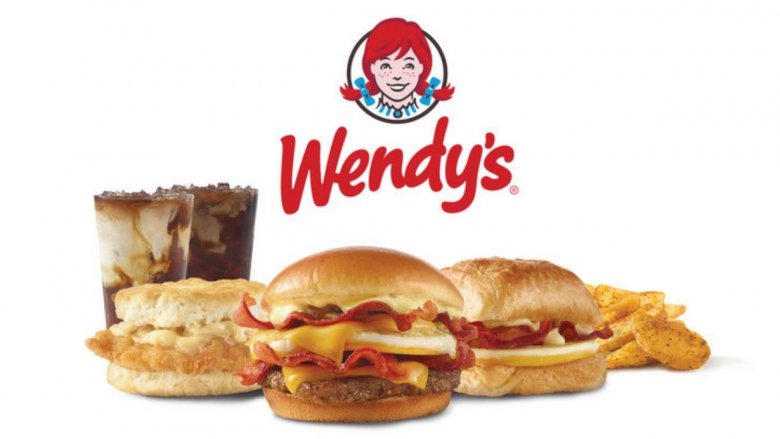 Wendy's
If you've been looking for another easy breezy breakfast option (that you can also get at a drive-thru), Wendy's is investing a whopping $20 million into rolling out a brand-spankin' new breakfast menu nationwide. While breakfast is currently available at over 300 restaurants, this investment means that if your local Wendy's isn't currently dishing out the brekkie goods, then at some point in 2020, it will be at the rest of the 6,700 restaurants around the country (via Nation's Restaurant News). 
Wendy's is also prepared to hire an additional 20,000 crew members across the country, likely to help deal with the extended hours the breakfast menu will demand. 
The menu items for the fast food breakfast connoisseur will take some Wendy's fan favorites from their regular menu and twist them into something more breakfast-y. Offerings will include the Breakfast Baconator, the Frosty-ccino, and the Honey Butter Biscuit. 
The Breakfast Baconator in particular is intriguing. It features not only the breakfast mainstays of egg, cheese, and bacon, but also a patty of some sort. While it's not been outlined in the press release exactly what it is, one might surmise that it's a sausage patty, another breakfast mainstay. It's not out of the realm of possibility, though, that it is actually a hamburger patty — after all, it does seem to look a little, well, square, which is a unique feature of the restaurant's hamburgers. 
Wendy's has fiddled with breakfast offerings in the past, but the trend hasn't exactly caught on. In 2014, Nation's Restaurant News noted that while Wendy's has tried morning meals in previous years, they just haven't been able to get everything quite right. As one of the biggest fast food restaurants in the nation, breakfast has been notably absent from their menu for a multitude of reasons, one being that it can be hard to get people to alter their morning routine and previous efforts just haven't convinced enough people to do that. 
"Launching breakfast in our U.S. restaurants nationwide provides incredible growth opportunities," said Todd Penegor, President and CEO of The Wendy's Company. "We are well-positioned to pursue it. We believe we have the right team and structure in place, and we put Wendy's fan favorites on our breakfast menu to set us apart from the competition."