The One Thing In Vanderpump Rules' Jax Taylor's Costco Cart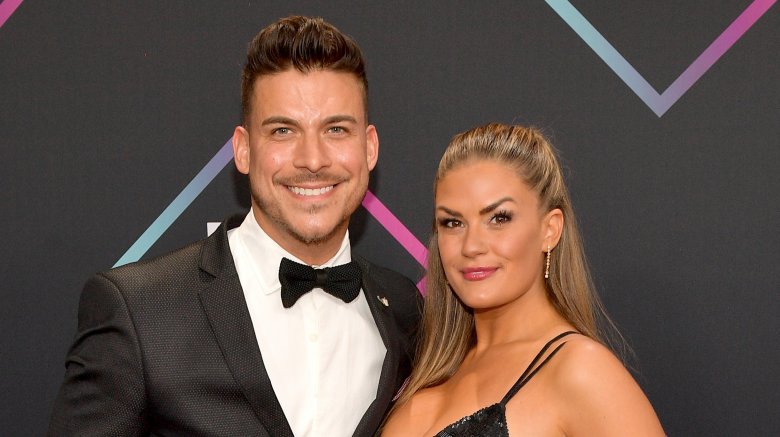 Matt Winkelmeyer/Getty Images
When Jax Taylor goes grocery shopping, he doesn't mess around. The Vanderpump Rules star recently shared snaps of his Costco cart on Instagram, and its contents will be fairly unsurprising to anyone who's ever seen the show's cast in action.
"Stocked up," Taylor captioned the Instagram Story (via Bravo's The Feast) while waiting in the checkout line. But in the seat where you would normally see a baby belted in, the Sur bartender had nothing but booze. And is wasn't the cheap stuff, either. 
Taylor, who obviously knows the ins and outs of proper cocktail-making, filled up his cart with bottles of Johnnie Walker Blue Label, Don Julio 1942, and Belvedere Vodka, along with a few bottles of Kirkland Signature tequila and vodka for good measure. That's right — Taylor's Costco run consisted of six bottles of alcohol, and remember — these are Costco-sized bottles we're talking about.
Not that the two Toms, Katie, Stassi, Kristen, Scheana, Lala, and Ariana ever need a reason to party, but Jax happens to have plenty to celebrate.
He recently married longtime girlfriend and fellow 'Pump Rules castmate Brittany Cartwright in a lavish affair with 240 of their closest friends and family. The event, which Cartwright planned down to the tiniest details, was described as a "fairy-tale wedding," and guests definitely did not go hungry or thirsty. 
People reports that the cocktail hour featured passed appetizers like crab cakes and Kentucky hot browns (a nod to the bride's hometown). The couple's signature cocktails also incorporated Kentucky's roots, with a bourbon and blueberry drink, along with a strawberry tequila refresher. Dinner didn't disappoint, with a menu of filet mignon, chicken cordon bleu, or exotic mushroom ravioli, and the champagne toast included glasses of blue bubbly (are we seeing a theme here?). Last but not least, late night snacks included food from Hooters, which was, of course, where the couple met.
No saying what Jax and the gang have in store for his recent Costco haul, but if there's one thing we know from watching the show, six bottles of booze won't last long.