The Secret Ingredient Snoop Dogg Adds To His Mashed Potatoes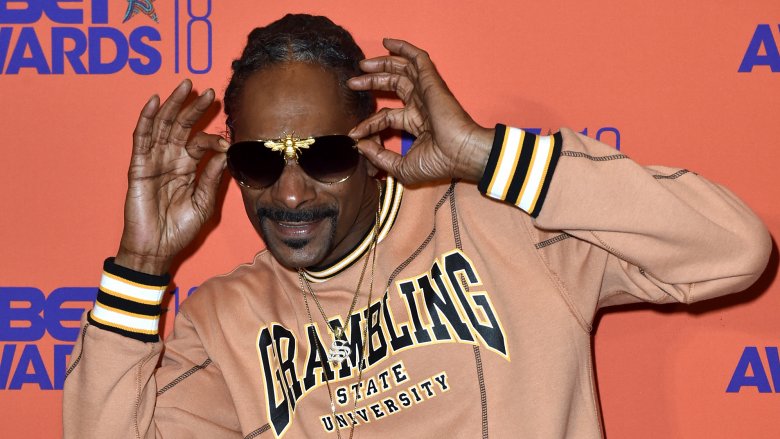 Aaron J. Thornton/Getty Images
So you need a killer mashed potato recipe that's really going to knock the socks off your dinner guests, huh? Well, you could see what a celebrity chef like Bobby Flay or Gordon Ramsay recommends, but maybe that's a little too obvious, and you want to get outside the box a bit. 
We suggest looking beyond the standard go-to experts and taking a tip from none other than the Doggfather himself, the one and only... Snoop Dogg! Snoop's secret recipe is sure to put the special shizzle in your mashed potatoes. Alright, we know what you're thinking — and no, the secret ingredient isn't weed.
So what does Snoop add to his mashed potatoes?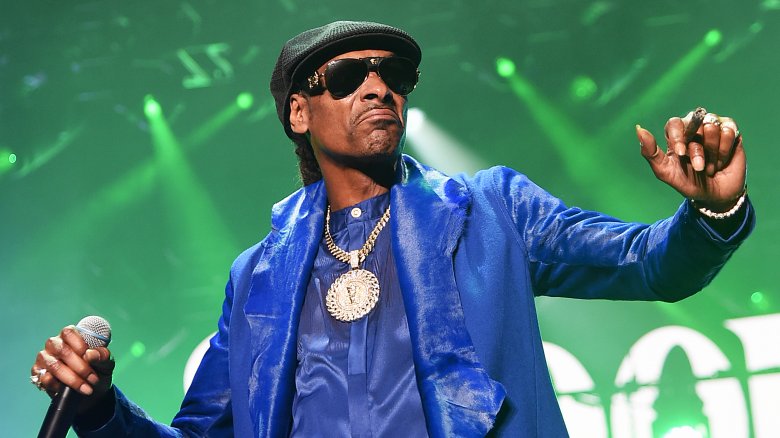 Jamie Mccarthy/Getty Images
That special secret ingredient that Snoop swears by in his cookbook (don't act so surprised that he has a cook book), Crook to Cook, is a half cup of regular mayonnaise (via Esquire). The recipe from the legendary rapper is incredibly simple with only four ingredients: 4 pounds of potatoes, 4 tablespoons of butter, 2-1/2 cups of heavy cream, and the mayo. After boiling Russet or Yukon gold potatoes in salted water for 20 to 25 minutes, test that they're tender and remove them from the pot to set them aside while you melt your butter over medium heat. Whisk in your heavy cream and mayo, then mash those taters up and season with salt and pepper to taste. Boom! You've got a killer bowl of mashed potatoes with that special Snoop flare. 
Snoop swears by his recipe and told Bloomberg that the mayo really gives it that special touch. "Adding it to mashed potatoes makes them taste so whipped and all fluffy, you wouldn't believe it," he said. "Just don't over-mash or it gets sticky."
Snoop Dogg has even made mashed potatoes with Martha Stewart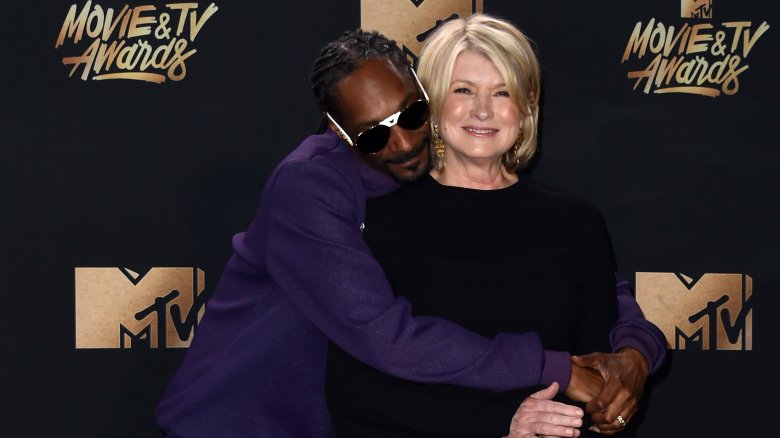 Alberto E. Rodriguez/Getty Images
The rapper knows a thing or two about cooking and has learned from the best. He's been making mashed potatoes with the legendary Martha Stewart for over a decade now. Although back in Snoop's early mashed potato-making days he wasn't adding mayo, and instead opted for cognac.
Considering that he and Stewart teamed up for their own show with Martha & Snoop's Potluck Dinner Party, Snoop's cooking skills must be pretty good. While his choice of mashed potato additions might seem a little left of center, if he's got the Martha stamp of approval, he's got ours. And who knows? Mayo could be just the thing your mashed potatoes need put them over the top.