Anthony Bourdain's Personal Possessions To Be Auctioned At Unbelievable Prices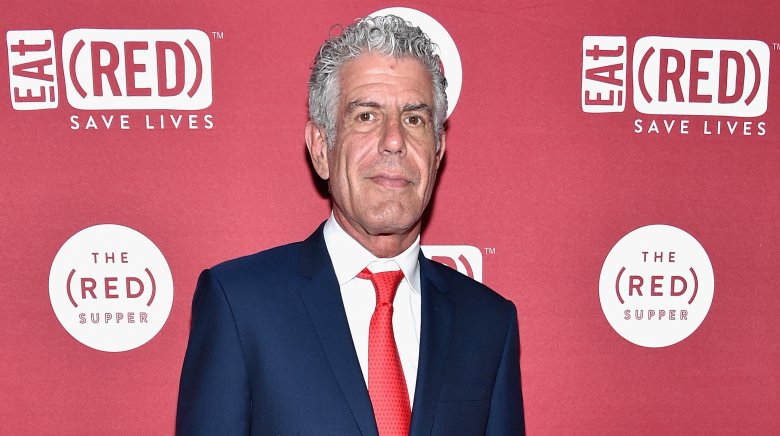 Mike Coppola/Getty Images
It's been over a year since chef and television host of the popular programs No Reservations and Parts Unknown took his life, and this fall, fans will a chance snag a personal item of Anthony Bourdain's. In October, 215 items belonging Bourdain will be up for auction to the highest bidders. The auction will be run by Texas-based auction house iGavel Auctions and will take place in October, with a selection of the items going on display at locations in New Braunfels, Texas; Savannah, Georgia; and New York City (via iGavel Auctions). Fans will have a chance to check out all the items up for auction online on October 2, and there will certainly be some standout items that will likely fetch the biggest dollar amounts. 
Which of Anthony Bourdain's possessions will be up for auction?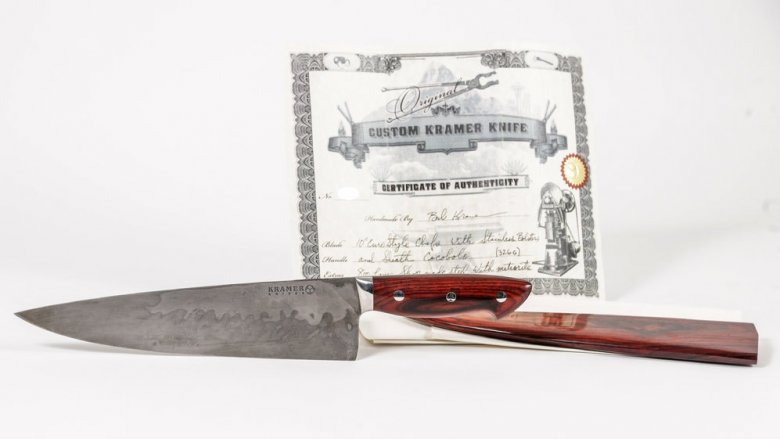 Lark Mason Associates
The items going up for auction range from art and souvenirs that Bourdain collected in his travels to his personal clothing, along with the tools that he used to make his living. Out of all the pieces up for grabs, it's expected that Bourdain's chef's knife will command the highest price. "He was thrilled, and I was thrilled," knife-maker Bob Kramer recalled to The New York Times when giving Bourdain the blade in 2016. "He walked right to the bar and he was like, 'Oh man, I've been looking forward to this.'" iGavel Auctions estimates the knife's value to be between $4,000 and $6,000, but don't be surprised if it goes for much more.
Among some of the other items expected to collect high bids are a Navy bomber jacket, a typed manuscript for an early draft for A Bone in the Throat, and a desk that Bourdain would use for writing. 
Where is the money going from the Anthony Bourdain auction?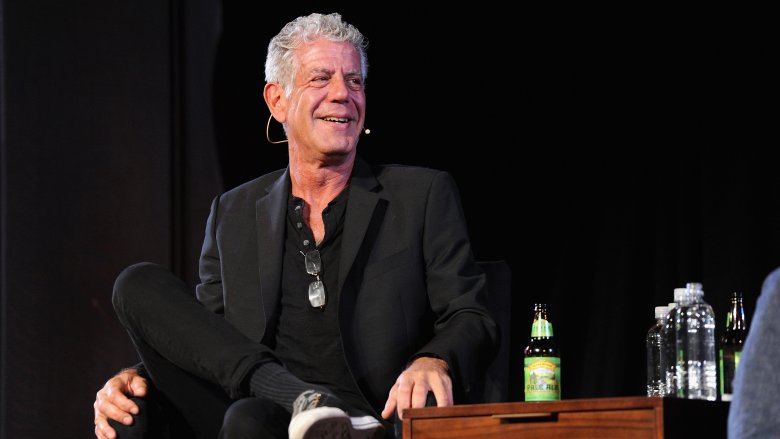 Craig Barritt/Getty Images
With Anthony Bourdain's items expected to collect hundreds of thousands (if not millions) of dollars, one has to wonder where the auction money will be going. Part of the proceeds will be going back to Bourdain's family, and the rest will be used to help future chefs. Approximately 60 percent of the proceeds will go to Bourdain's widow, Ottavia Busia, and his daughter Ariane. The remaining 40 percent will be used to fund a new scholarship through the Culinary Institute of America that will allow students to study international topics or cook for a semester abroad.
We'll never get a new special or book from Anthony Bourdain, but those with enough cash can still enjoy a piece of the man who opened so many up to the world and food.