The Secret Ingredient The Pioneer Woman Adds To Her Potato Salad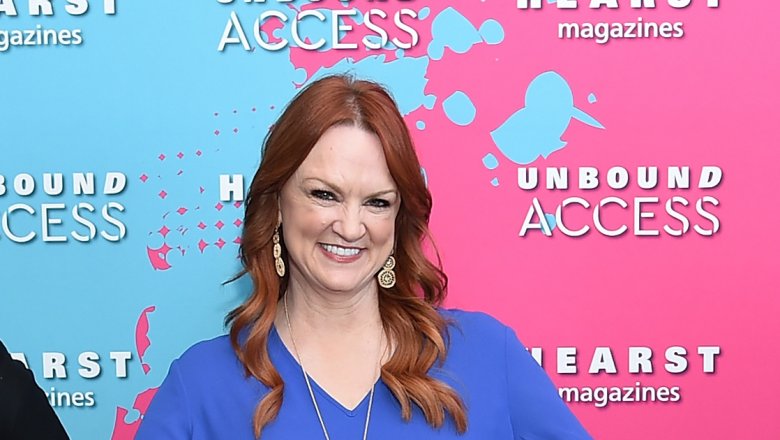 Michael Loccisano/Getty Images
The Pioneer Woman is known for her midwestern home-cooking recipes, which are usually her takes on classic comfort foods. But sometimes she really goes out on a limb, and we were honestly a little shocked when we heard about the secret ingredient she adds to her potato salad. 
We're used to simple, classic potato salad, which typically includes potatoes tossed with a mayo-based dressing, plus maybe some hard-boiled egg or chopped celery thrown in. But Ree Drummond has been making potato salad for her family's Fourth of July potluck for 19 years, so it makes sense that she'd feel like jazzing up the relatively bland recipe sometimes. We just didn't think she would do it by adding pepperoni to her potato salad (via Today).
How does The Pioneer Woman add pepperoni to potato salad?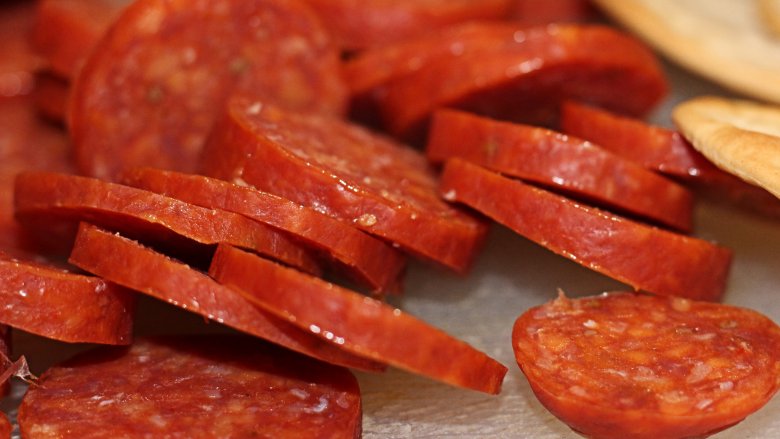 Shutterstock
To be fair, Drummond isn't just whipping up a normal batch of potato salad and throwing in handfuls of pepperoni. Instead, she takes her inspiration from pizza, and gets really creative with what goes in her mixing bowl. 
"Potato salad can be pretty boring and run of the mill, so I think it has to be very delicious," Drummond said when asked why she developed such a unique potato salad recipe. 
Along with cooked chopped potatoes, Drummond adds pepperoni, mozzarella pearls, scallions, green onions, green olives, parsley, and basil to the mix. To finish it off, she tosses the ingredients with her signature Italian potato salad dressing, which is a blend of mayonnaise, marinara sauce, and Parmesan cheese (via Food Network). 
Normally we'd be pretty skeptical of a potato salad recipe that's so far from what we're used to, but Drummond is kind of an expert. She's been making different versions, from BBQ Potato Salad to Creamy Lemon Basil Potato Salad, at her yearly summer barbecue for almost two decades (via The Pioneer Woman). 
The next time you find yourself bored by the bland potato salad your Aunt Mildred brings to the picnic every year, try taking a page out of the Pioneer Woman's book and going to town with your favorite pizza toppings — the results might surprise you.