Flip'd: The Truth About IHOP's New Fast Casual Restaurant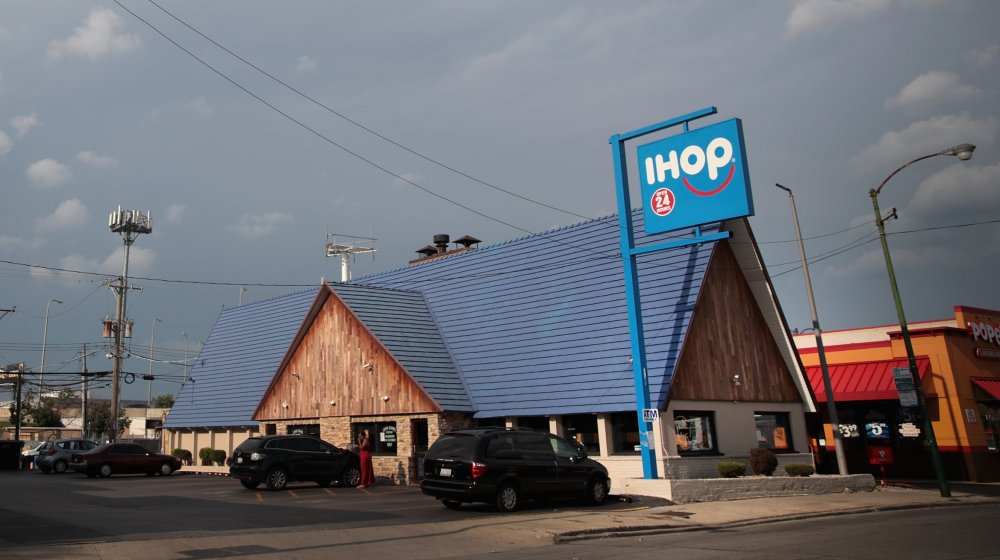 Scott Olson/Getty Images
IHOP is disappearing across the country, which is alarming to breakfast lovers like us because IHOP's pancakes are just so delicious. But it looks like they have a plan for getting back on everyone's radar, and we've learned the truth about IHOP's new fast casual restaurant.
The new restaurant, called Flip'd, is basically the chain's attempt to reinvent itself in a world where more people want a fast-casual, on-the-go dining experience, rather than waiting for a table, sitting down, and being waited on. What kind of food will IHOP serve there, and where will the Flip'd restaurants be? Fortunately, we found out.
Everything we know about IHOP's Flip'd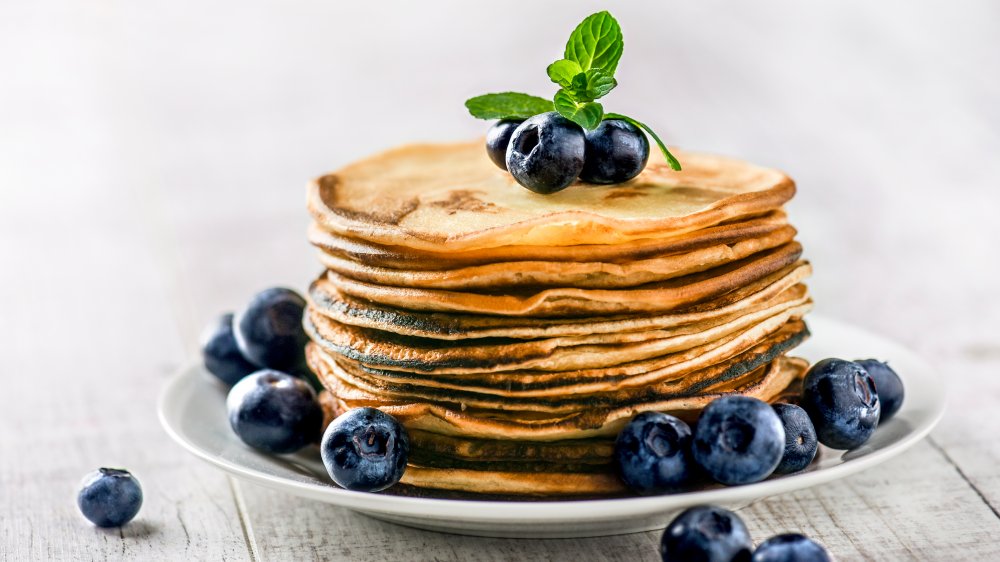 Shutterstock
What exactly is Flip'd? According to IHOP, the new fast-casual restaurant, which is opening in April 2020 in Atlanta, is going to be a more modern, on-the-go version of IHOP (via CNBC).
At Flip'd, customers will place their orders at digital kiosks, online, or at an assembly line counter (think Chipotle). Each location will be half the size of a traditional IHOP, there won't be any wait service, and there will be limited seating. 
Flip'd will sell a menu of breakfast and lunch items that can be eaten on the go (via CNN). Instead of pancakes, they'll serve pancake bowls, which feature pancakes that can be topped with berries or eggs. They'll also be serving up items like breakfast burritos, egg sandwiches, chicken sandwiches, salads, steakburgers, and more. 
The idea, according to IHOP President Jay Johns, is to create a restaurant that's about food first, coffee second. 
"One of the things that we really believe is that a lot of people have a habit of going to get their breakfast wherever they get their coffee, and they settle for potentially substandard food that happens to be there," Johns said. Instead, Flip'd is hoping to become a go-to breakfast spot where people can get a tasty meal in the morning — along with coffee, if they so desire.
The first location opens in Atlanta, and Johns says they'll expand to New York, Washington, Denver, and San Francisco, with hopes that someday there will be hundreds of locations across the country.