How Much It Really Costs To Open A KFC Franchise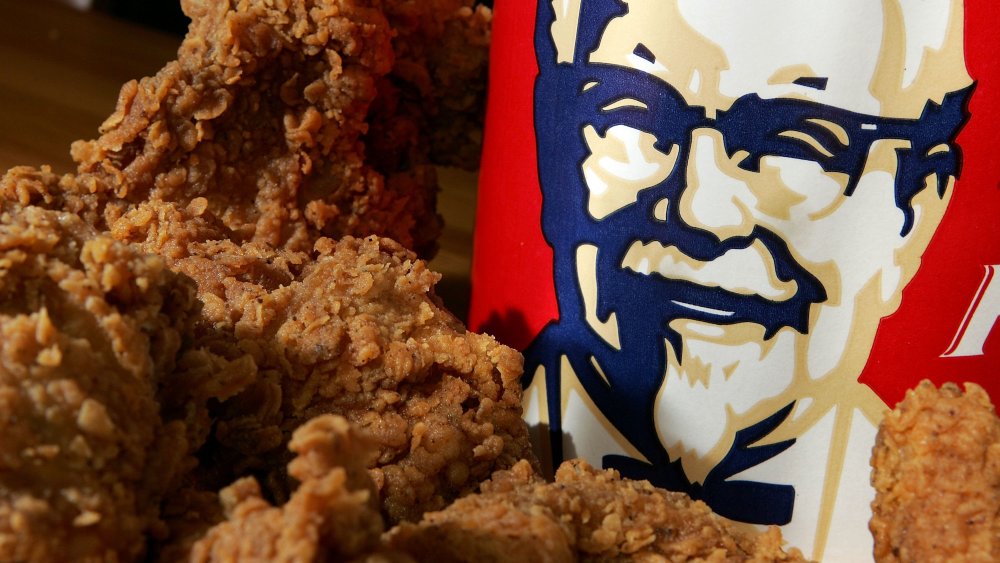 Justin Sullivan/Getty Images
There's a reason that Chick-fil-A, Church's Chicken, and Popeyes are doing so well with fans of fast food — people love fried chicken. By and large though, the most well-known name in the fast food fried chicken universe is Kentucky Fried Chicken, or KFC as they're now called. KFC has been an American fried chicken staple since Colonel Sanders took his signature spices and fried goodness to the masses in the 1950s. 
According to Forbes, the brand is valued at $8.5 billion and places 86th on their World's Most Valuable Brands 2019 list. KFC's own website estimates that more than half the people in the United States see at least one KFC commercial a week. That fact alone is pretty nuts, but it also is a very powerful marketing tool for the brand to potential franchise owners. But how much does it really cost to get your foot in the door as a KFC owner? And how much can you make if you buy a KFC franchise?
KFC franchise owners will have to meet some stiff criteria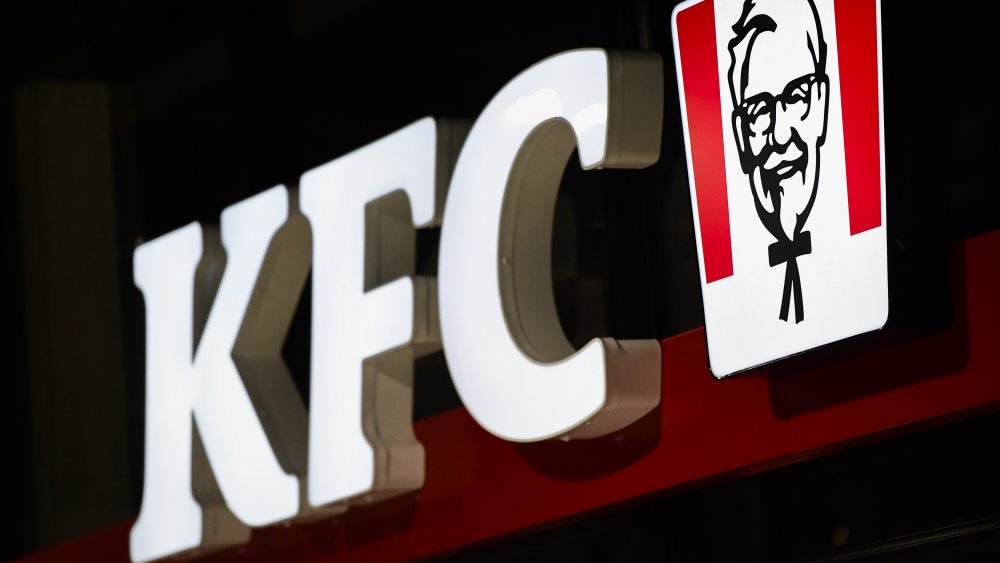 Laurie Dieffembacq/Getty Images
Opening any sort of widely-known franchise is going to be an expensive endeavor, and buying into Colonel Sanders' chicken empire doesn't come cheap. The initial investment to open a KFC is going to cost a business investor between $1,442,550 and $2,771,500. Yeah, it's a pretty penny. Some fees such as a background check might be as little as $300, but the big expense is going to be building the restaurant, which can cost a cool half million bucks (via Top Franchise). 
It should also be mentioned that KFC doesn't let just anybody own one of their stores: Prospective franchise owners must have a net worth of at least $1.5 million, have $750,000 in liquid assets, have no criminal convictions, and no history of bankruptcy. As we said, it costs a lot of dough to serve the Colonel's chicken.
Franchise owners stand to make a finger-lickin' good income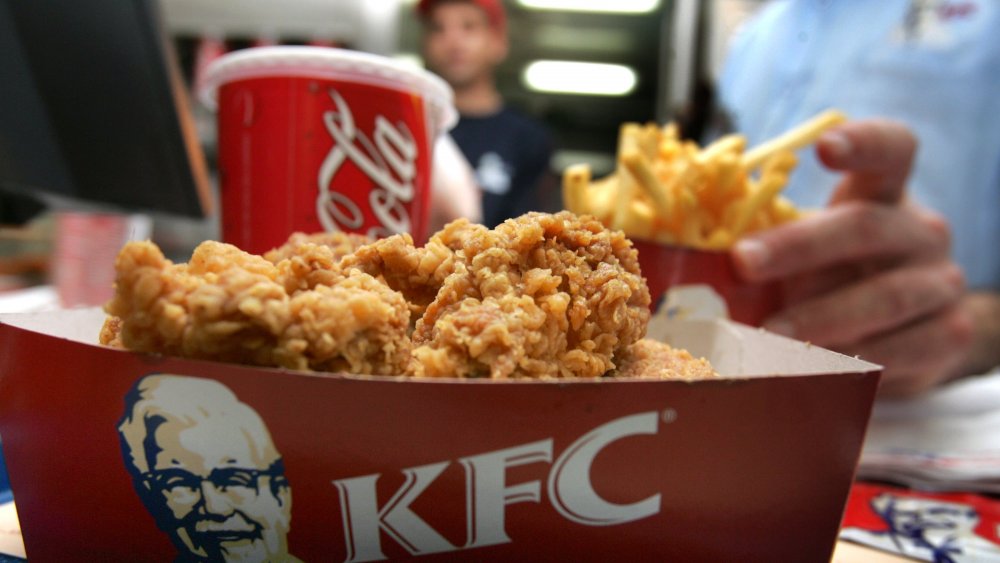 David Silverman/Getty Images
KFC can be found in countries around the world, and according to QSR's top 50 performing restaurants report, a KFC restaurant in 2017 was making an average of $1.2 million dollars. That's a pretty good jump from the estimated $942,000 they were pulling in for 2013 (via QSR). As far as the percentage of profits that KFC franchise owners keep for themselves though, well, that's not exactly known.
The restaurant group won't put an exact number or even a percentage for how much its franchise owners make a year, and those KFC franchise owners appear to be pretty mum when it comes to discussing their income. That said, according to Franchise Business Review, the average food franchise owner takes home around $120,000 a year, so it's likely that KFC owners make a similar salary (which happens to be about $30,000 less than what McDonald's franchise owners pull in annually).