Who Is The 6-Year-Old 'Shirley Temple King'?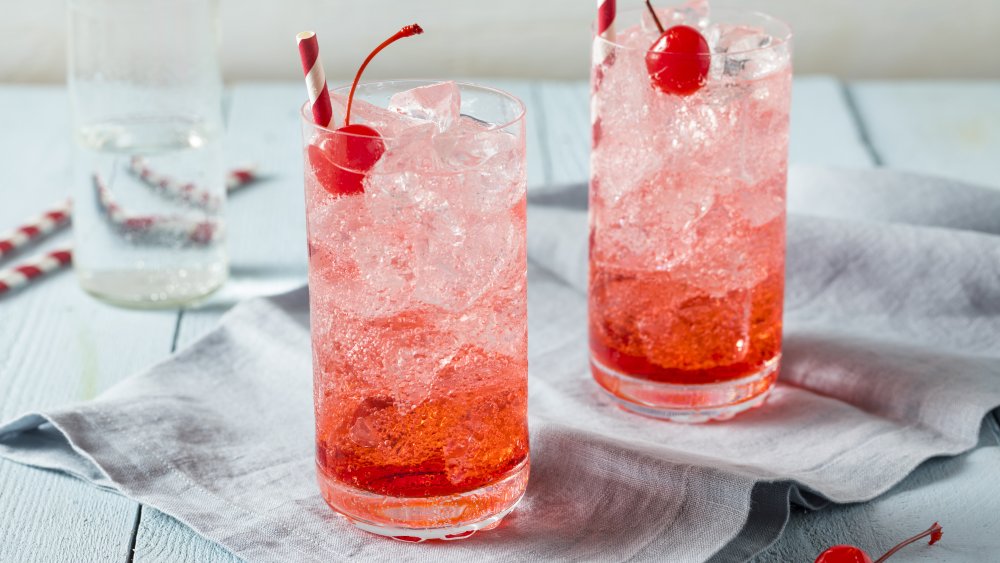 Shutterstock
When we were children, few things could make us feel grown up like a glass of Shirley Temple. The original mocktail was invented in the 1930s by a Beverly Hills bartender for the famous child actress, and was made with lemon-lime soda, ginger ale, and a dash of grenadine, with a maraschino cherry to finish (via USA Today). Today, the drink invented for a screen child star is turning another precocious child into a social media sweetheart.
Six-year-old Leo Kelly is making waves for his Instagram videos as the Shirley Temple King, and he could be coming to a restaurant near you. With the help of his parents, Tom and Lisa, Kelly makes a name for himself by appearing in honest review videos of restaurant-made Shirley Temples, which he grades on a scale of 1 (being bad) to 10 (the best). King introduces himself as the "Shirley Temple King" before dissecting his drink with the brutal honesty you can only get from a 6-year-old (via People). 
The Shirley Temple King is brutally honest
What might make a below-par Shirley Temple in Kelly's mind? Restaurant chain Longhorn Steakhouse earned a 5 out of 10 stars for their Shirley Temple. Kelly explains: "First of all, this is the biggest Shirley Temple I've ever seen in my life. So, that's great news. The bad news is to say, no there are cherries..." before he proceeds to give it a 5. Friendly's Shirley Temple, which he says "just tastes like cherry-flavored ginger ale... (and) it doesn't even taste like a Shirley Temple", got a 6.
He even had a word for Nordstrom at The SoNo Collection, who didn't have Shirley Temples: "I thought they had a Shirley Temple, and I thought it would be yummy... but instead they didn't... which I was really bummed... so I just got lemonade" (via Instagram). Are you with us, Nordstrom? 
The Shirley Temple King has his favorites
If you want to make Kelly happy, take a page out of Hoodoo Brown BBQ's book. The Ridgefield, Conn. restaurant served up a Shirley Temple, to which Kelly gave a 9.5 out of 10. We could tell he was impressed with the presentation "as you can see there are cherries on the outside and inside," a flag decoration, and as he puts it, "There's really nothing to say, it's just a great Shirley Temple." 
Kelly knows his drink so well, he's got his perfect Shirley Temple recipe lined up: "Three to four ice cubes, glass cup, a whole can of ginger ale, just enough grenadine, three cherries and an extra-long straw."