The Truth About Spelt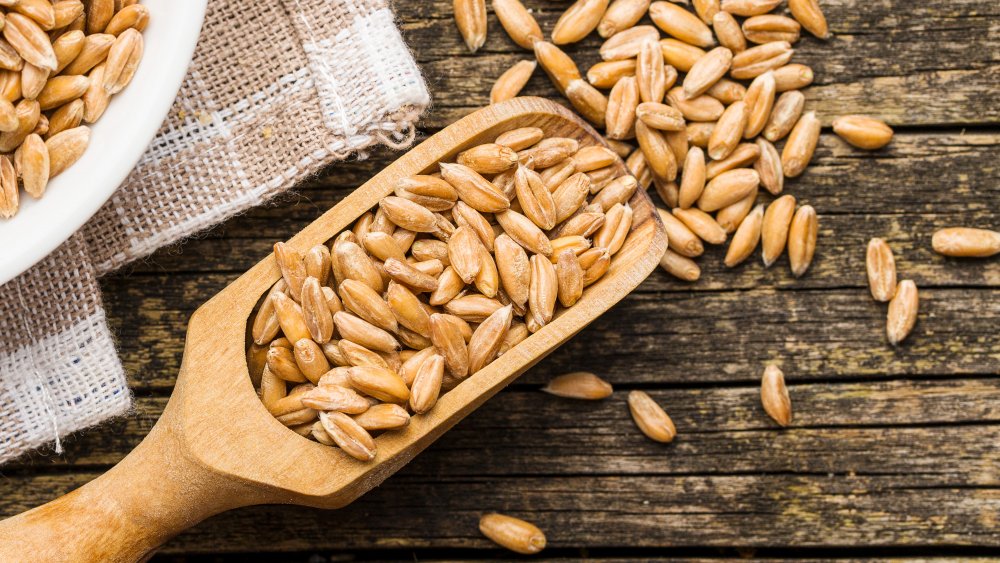 Shutterstock
Today's growing army of health nuts, eco-warriors, and clean eaters often strive to return to simpler times, reinvigorating key ingredients that were once considered staples, and ancient grains are no exception. Though the Oldways Whole Grains Council admits there's no true definition for the catchall term "ancient grains," the organization defines them as those that have remained "largely unchanged over the last several hundred years" — meaning that modern wheat definitely doesn't fit the description. And, to augment their back-to-nature billing, the council reports that ancient grains often require less environment-damaging processes (think fertilizers, pesticides, and irrigation), making them a no-brainer for sustainable sensibilities. One such grain enjoying a resurgence as a modern-wheat alternative is spelt.
The long history and nutritional benefits of spelt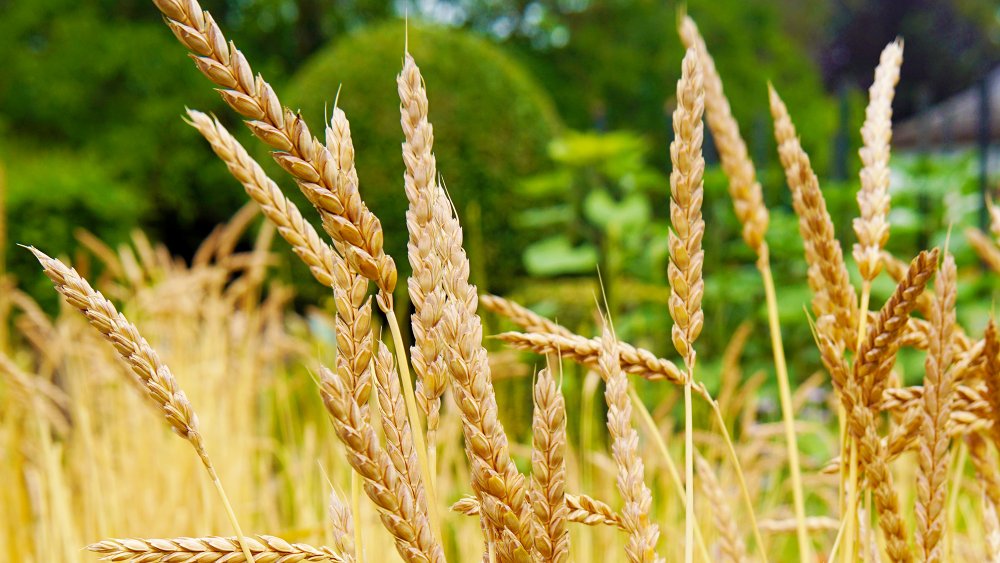 Shutterstock
According to Organic Facts, spelt (Triticum spelta), with a history stretching back thousands of years, is one of the world's oldest cultivated crops. As a subspecies of wheat, it closely resembles wheat but features a heartier husk and additional nutritional perks (via Medical News Today). Though spelt, like any wheat, is decidedly carb-heavy, Medical News Today explains that it offers more protein than wheat, while providing solid levels of dietary fiber, iron, magnesium, phosphorus, zinc, and niacin. However, also similar to any wheat, Organic Facts warns that spelt can spell trouble for those with celiac disease or gluten intolerance.
What is spelt used for?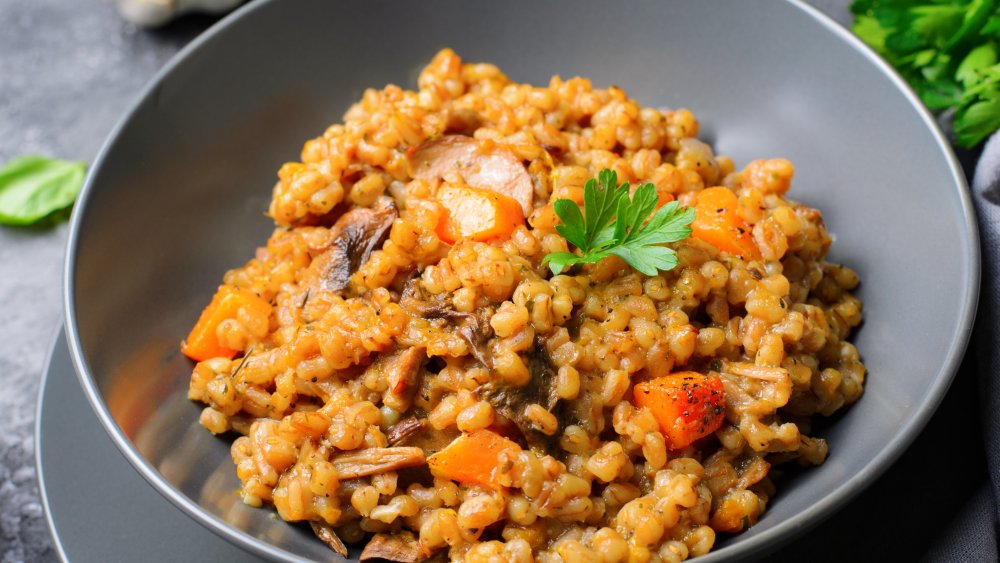 Shutterstock
Healthline notes that spelt can be incorporated into one's diet via the whole-grain version (washed and soaked overnight) or flour made from spelt, which can replace traditional wheat flour in many recipes by halving the amount. For example, the Oldways Whole Grains Council advocates spelt flour for making breakfast favorites like waffles and pancakes, while the whole grains can add tender chew to savory sides and mains like risotto (think of them as a rice or farro alternative). 
Lately, you may even find yourself guzzling down byproducts of these ancient grains — Feast magazine reported in 2019 that craft brewers are increasingly tapping its "mild, nutty flavors" for a variety of beer styles. Okay, maybe its myriad health benefits don't translate in beer form, but we can still all raise a toast to spelt's impressive versatility.