Papa John Admits He Didn't Actually Eat 40 Pizzas In A Month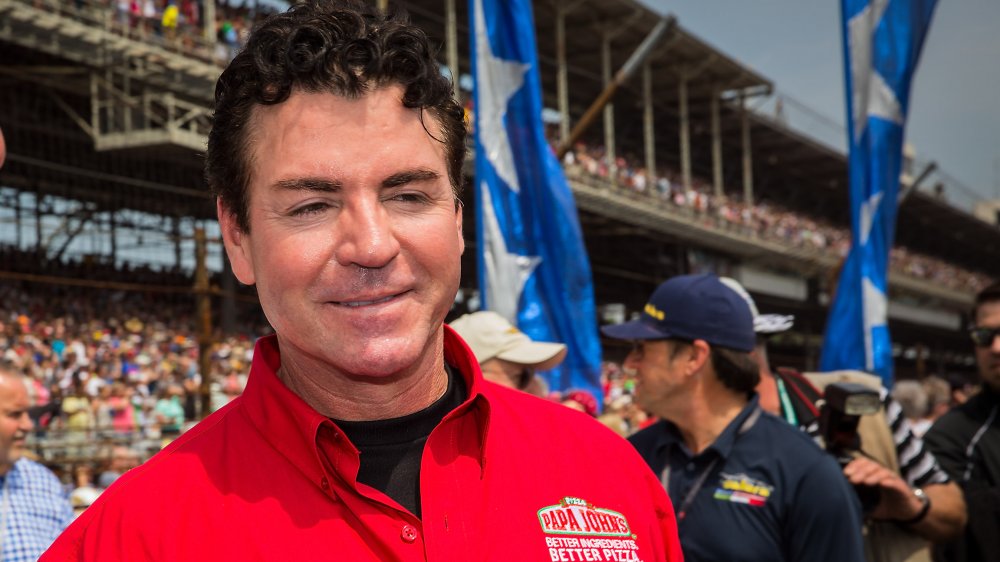 Michael Hickey/Getty Images
The past couple of years have not been great to John Schnatter. Once upon a time, the entrepreneur behind Papa John's had lived the American dream, transforming his college side job as a pizza delivery boy to founding his own pizzeria, which became a household name as the No. 4 chain in the nation (via AdAge) and catapulted Schnatter to billionaire status (via Forbes). But last November, while speaking to Louisville, Kentucky-based news channel WDRB, the fallen CEO lashed out at Papa John's and made a claim that has now sent him back into the throes of controversy: "I've had over 40 pizzas in the last 30 days, and it's not the same pizza," he said. "It's not the same product. It just doesn't taste as good."
John Schnatter backtracks on his statement
Now, by Schnatter's own admission on this week's H3 Podcast, his words might have been taken the wrong way. Eater reports that he simply sampled from 40 pizzas in that 30-day period — not truly ate 40 entire pies (which makes his later Instagram claim that he'd break his recent record in 2020 a bit misleading, too). Schnatter instead revealed a much more believable stat during the podcast sit-down, estimating he consumes eight or nine Papa John's slices weekly. And it's not too unusual for him to track Papa's progress: Despite unloading a slew of shares late in 2019, he still owns more than 9 percent of the company (via Fortune).
John Schnatter's ups and downs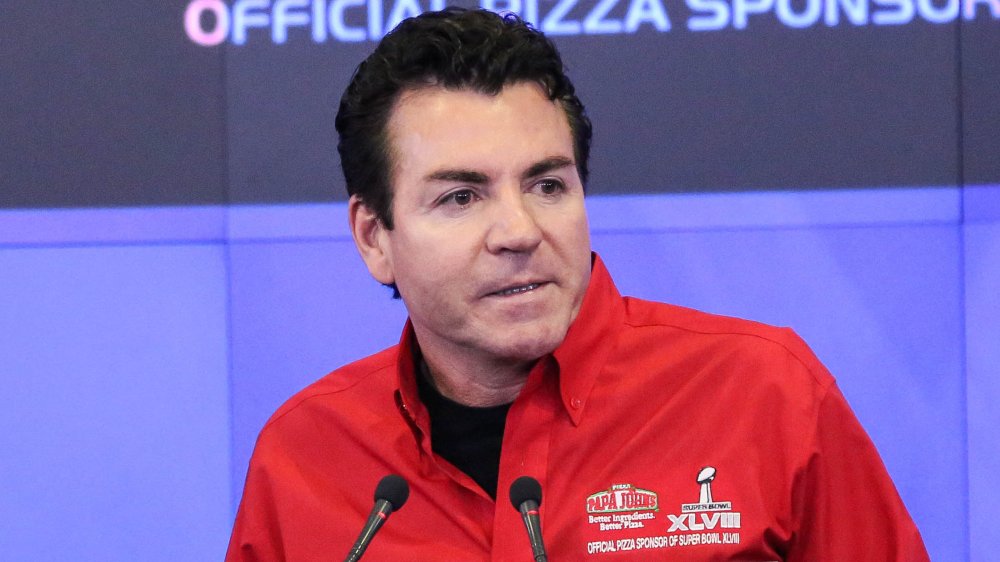 Rob Kim/Getty Images
In case you haven't kept up to date on Schnatter's many recent mishaps, the man often called Papa John has suffered an epic fall from grace: When news broke of a May 2018 conference call in which he used the N-word — after, according to ESPN, he'd already made disparaging comments on NFL players' anthem protests — he stepped down as chairman that July (via Forbes). On the WDRB broadcast, he was clearly not in the moving-on mindset, ominously predicting a "day of reckoning" for those who "stole" and "destroyed" his company, and calling out latest CEO Rob Lynch for his lack of pizza industry experience. Unfortunately, Schnatter's string of bad luck isn't just business, it's personal: Last December, USA Today reports, around the time he was filing suit against the creative agency that he claims leaked his N-word conference call, his wife of 32 years filed her own suit — for divorce.