How Much Does It Cost To Hire Guy Fieri?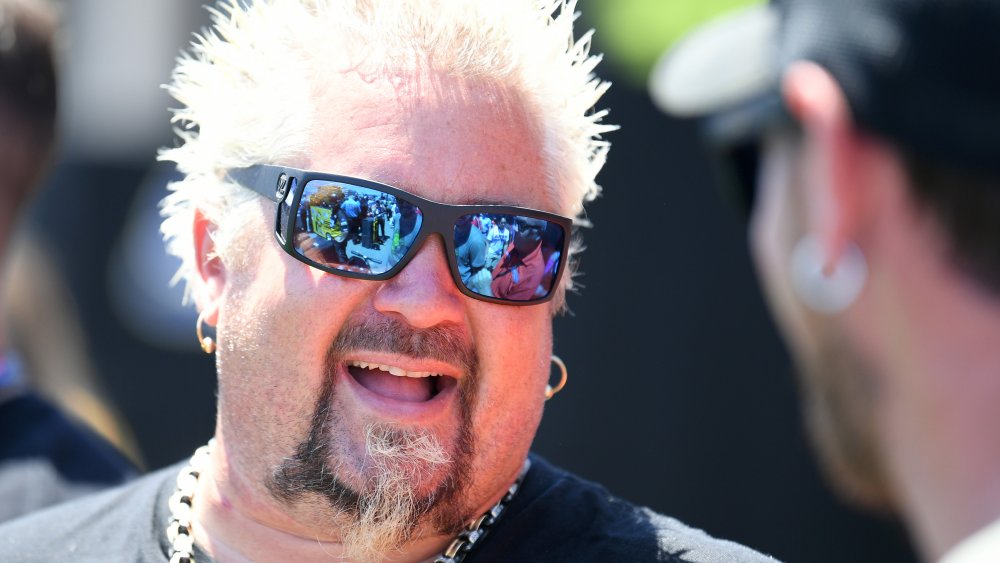 Robert Reiners/Getty Images
Let's say that you're in the middle of a Guy's Grocery Games marathon and you think to yourself, "Boy, I wish Guy Fieri would pop into my supermarket." Well, he can do better than that — he can come right to your house! That's right, celebrity chefs regularly get hired out for private engagements and if you have the cash, Fieri might even grab some food right off your plate and eat it. Who knows, maybe he'll even toss out some sorta line that ends with "...and that's how we do it in Flavortown!"
The big question, of course, is just how much cash is required to bring the Mayor of Flavortown to your doorstep? Spoiler alert: It's going to be very expensive. 
An appearance by Guy Fieri doesn't come cheap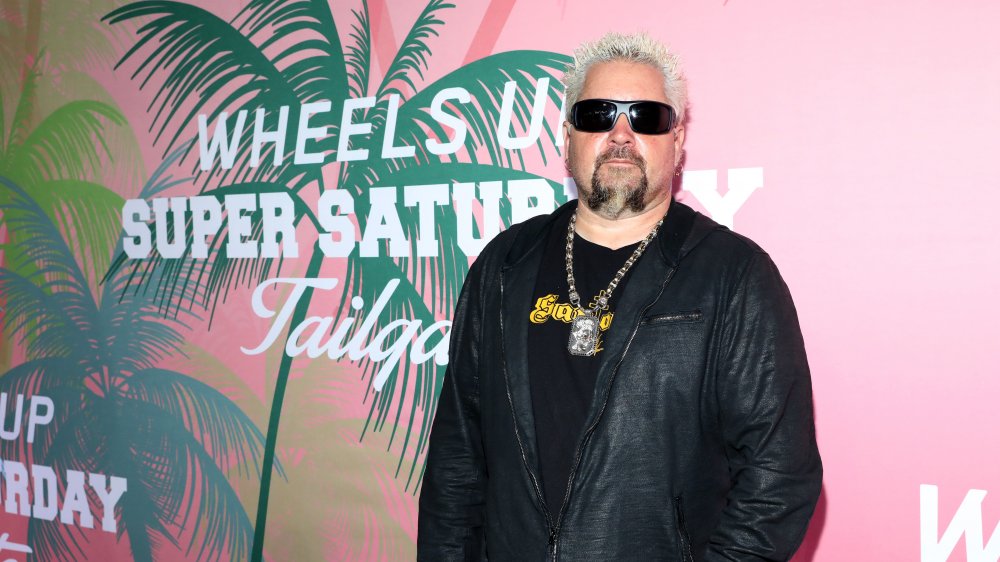 Robin Marchant/Getty Images
Guy Fieri doesn't just roll up in his Diners, Drive-ins and Dives '68 Camaro for just a few bucks. Nope, he's a six-figure sorta guy. According to Eater, in 2012, Fieri's flat fee for an appearance was $100,000. Oh, you'll also have to fork over $1,500 in travel expenses. Something tells us Fieri doesn't fly coach and stay at the Holiday Inn. 
Now according to the Celebrity Chef Network, $100,000 is the top of Fieri's price range and he might possibly come as cheap as $50,000. That's a pretty big difference from the $100,000 Fieri commanded eight years ago. But wait, it gets even more confusing. The Celebrity Speakers Bureau says that Fieri showing up to your private event will start at $100,000 and could be as much as $1,000,000! 
Wowza, this guy's prices are all over the place. For $1,000,000 Fieri better hand over the keys to that Camaro and offer up a permanent residence in Flavortown. As for what an appearance from Fieri entails, Celebrity Chef Network is rather vague but "cooking demonstrations" and "speaking engagements" are mentioned. 
Fieri's Facebook page doesn't mention any upcoming private or public events, so hey, if you've got money to burn his calendar is open.