Who Actually Makes Kirkland Gin?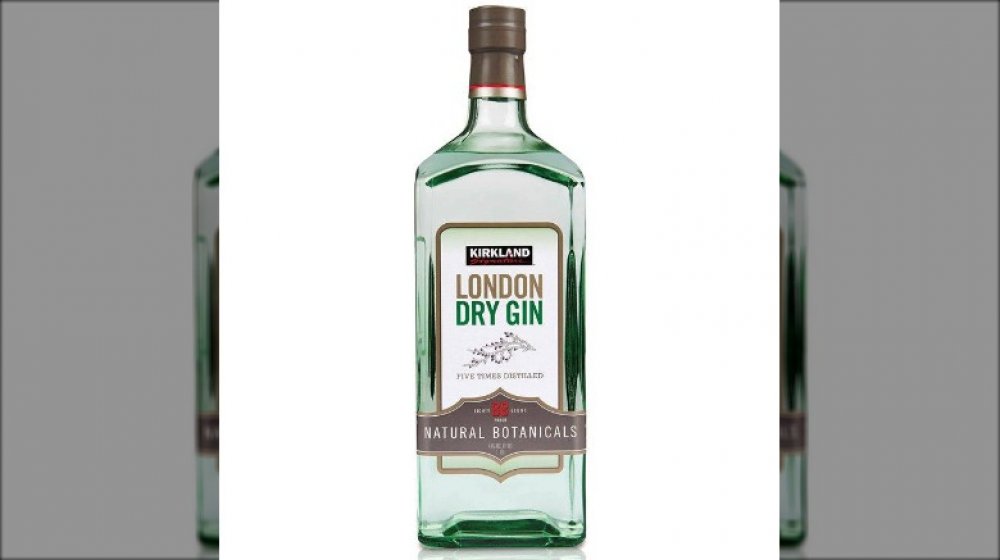 Costco
Costco is incredibly popular for a reason, and the store brand products, Kirkland Signature, have something to do with it (via Bon Appetit). Spend a few minutes browsing the booze aisles and you'll quickly find there are tons of options and deals ranging from the name brands you know and love to tons of equally good Kirkland Signature takes on similar liquors like vodka, whiskey, and Irish cream liqueur. While the best and worst Kirkland liquors to buy appear pretty clear cut, there's one bottle you might want to think twice about.
Kirkland Signature London Dry Gin is a bottle that has earned an 89 score from Tastings for its "crisp, dry light body" and "effortless" finish. At about $18 for a 1.75 liter bottle, it's great to use with mixers like club soda, tonic, or in cocktails with juices or fruity ingredients (via Eater). Some consumers on Reddit, however, noted that the Kirkland gin has heavy rose notes, and suggest choosing another bottle if you're only planning to have one type of gin on your home bar cart.
The suspected producer behind Kirkland gin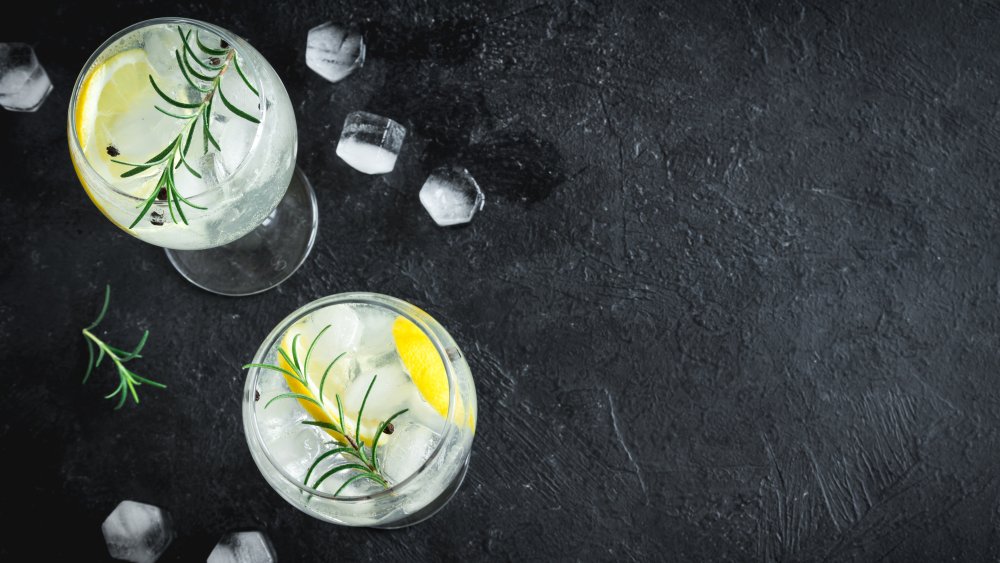 Shutterstock
It's no secret that bartenders really love Kirkland Signature liquor, and with good reason (via Vice). Costco can be a way to buy bottles that are very much near the same quality as top-shelf brands at a fraction of the price. It's even been reported that the Kirkland French vodka is made with the same equipment in a former Grey Goose production building and stored in a warehouse across the street from the current Grey Goose operation (via Hip2Save).
When it comes to Costco's gin, however, less has been wholeheartedly confirmed or is overwhelmingly known by the Internet. According to Thrillist, however, it's quite possible that Tanqueray or Gordon's might be responsible for making the Kirkland Signature London Dry Gin. The bottle is reminiscent of Bombay Sapphire, but the number of gin distilleries owned by Diageo, the dryness of the gin, and the juniper notes all seem to point to a Diageo distillery like Tanqueray or Gordon's. Distilleries typically do not want to claim that they are making another label for Costco, so this educated guess is as close as there is to an established answer.