The Real Reason Jif Weighed In On The Great GIF Pronunciation Debate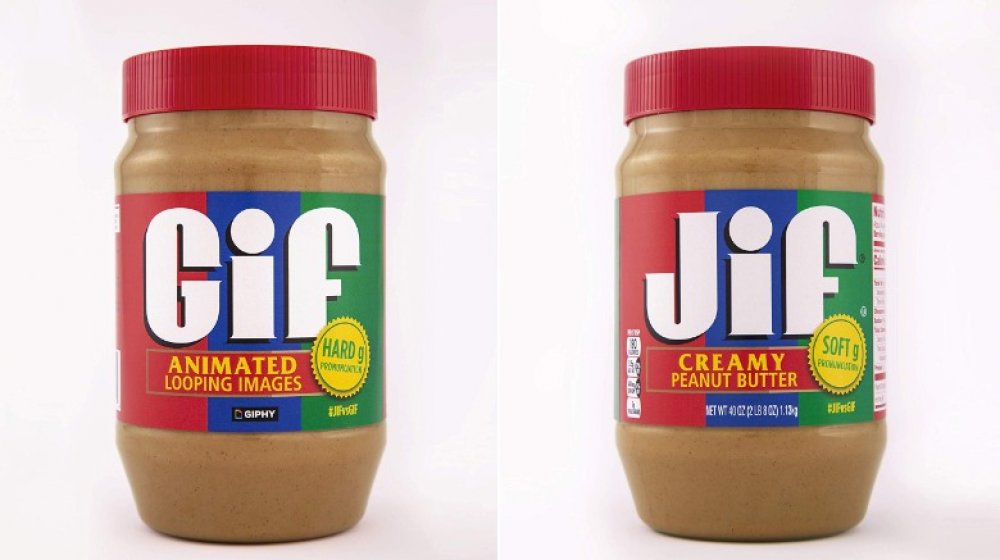 Amazon
We may receive a commission on purchases made from links.
What do you call those short videos, the ones we see online all the time, usually as part of a joke or a meme?
If you called them GIFs (with a soft "g"), you'd be using the pronunciation that its creator, Steve Wilhite intended for it to have. When he won a Webby Lifetime Achievement Award in 2013 for his digital offspring, Wilhite used the format to express his thoughts on receiving the award. "It's pronounced JIF, not GIF," he projected on a large screen (via YouTube). 
But his declaration wasn't enough to shoot down naysayers, many of whom say that if GIF is short for "graphics interchange format" (which it is), then it ought to be pronounced with a hard "g" (via CNN Business).
And because this digital back-and-forth has been going on for some time, the makers of Jif peanut butter decided it was time to weigh in on the debate.
Jif and GIPHY settle a long-running debate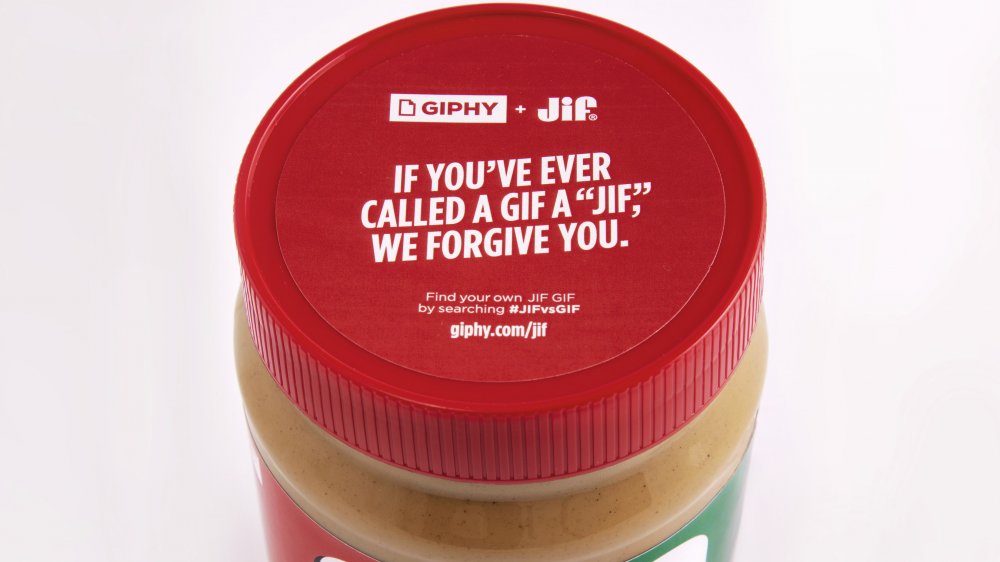 J.M. Smuckers
Jif makers J.M. Smuckers and GIF producer GIPHY are setting the record straight by releasing a limited edition run of peanut butter jars. One of the jars is labeled "Jif" (pronounced as marked — with a soft "g"), while the other is called "Gif" (with a hard "g"). Executives from both Smuckers and GIPHY are hoping the jars' labels settle the debate over how the different virtual and real products should be pronounced. 
"We're teaming up with GIPHY to put a lid on this decade-long debate and prove there is only one Jif... it's creamy, delicious peanut butter, not a looping picture you can send to make friends and family laugh," Jif's Vice President of Marketing Rebecca Scheidler said. "So spread the word like Jif on bread — Jif is peanut butter, GIFs are animations!" (via PR Newswire).
The GIF peanut butter jars won't be around for long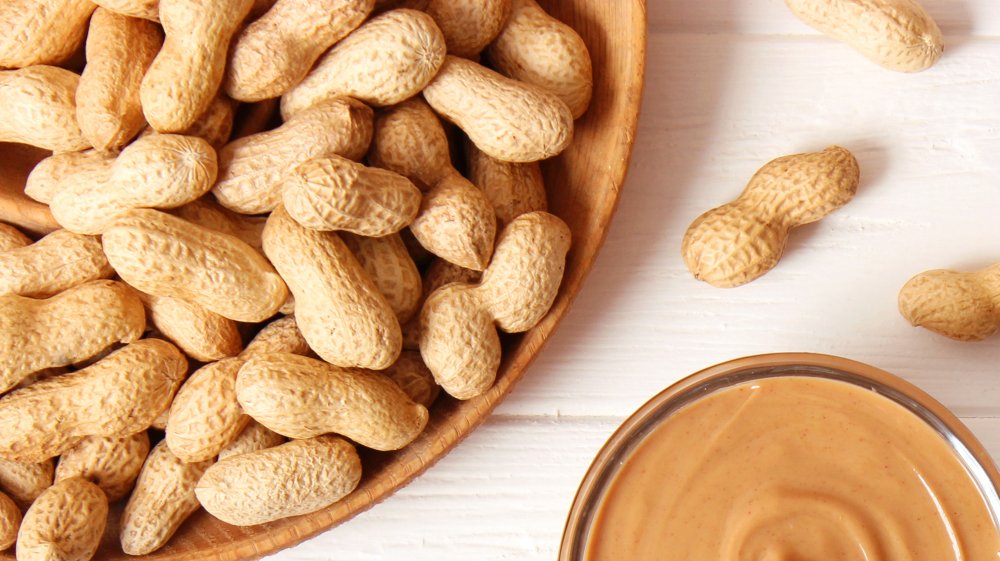 Shutterstock
The limited edition, tongue-in-cheek peanut butter jars, which are set to retail for just under $10 (about twice the price of a regular jar, and surely a way for Jif to capitalize on this long-running argument), aren't just Jif and GIPHY's way of weighing in on the debate. They're also meant to celebrate National Peanut Butter Day which falls on March 1, but it seems these jars may be gone before then. In a tweet released a day before the jars' debut, Jif said: "Due to an overwhelming response on our @GIPHY x Jif Limited Edition Jars, we will have a limited selection of 500 jars that'll be available tmrw [2/26/20] after noon EST. We'll send a tweet when they're in stock, but be quick, they'll go faster than you can pronounce a Hard G. #JIFvsGIF."
So if you're looking to own a piece of Internet history, you may want to make your way to Amazon to claim a jar of Gif before someone else does. No matter how you decide to pronounce the word, when it comes to $10 jars of peanut butter, Jif wins either way.