The Weird Ingredient You Didn't Know Was In Your Shredded Cheese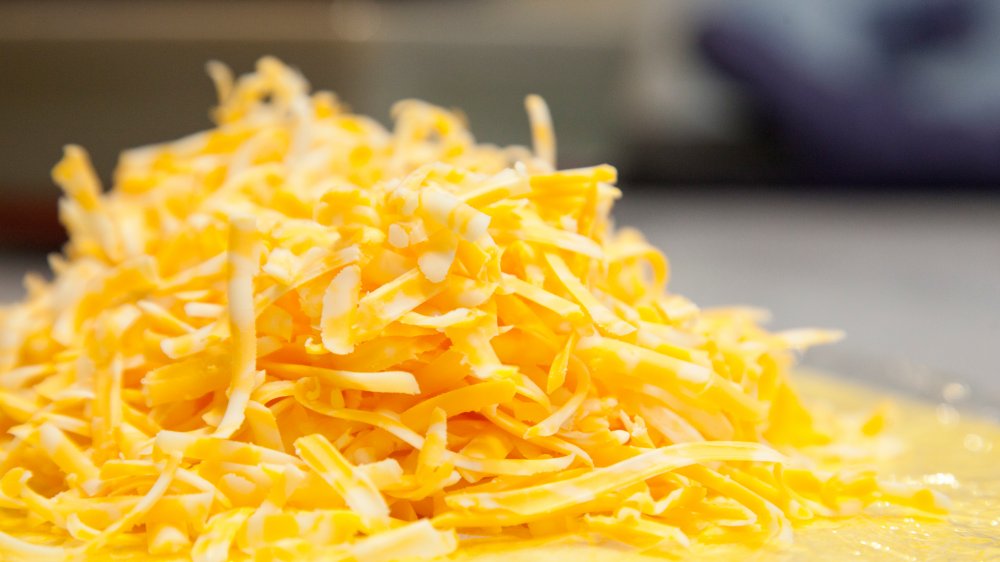 Shutterstock
Shredded cheese is a staple for many food lovers. It goes great on tacos, inside delicious quesadillas, and also atop nachos. It seems as though moms everywhere add it to their special homemade chili. Some adventurous foodies even like to add cheese to their dessert, relying on the sharpness of cheddar to keep the dish from being overly sweet.  
However you enjoy cheese, you probably wouldn't expect a particular ingredient when looking at the back of the bag: cellulose, which is often made from wood pulp and helps ensure that the shreds don't all stick together. As shocking as that sounds, according to the BBC cellulose is found in the plant cell wall and helps the plant to remain strong. It is said to be an important source of fiber in our diets and helps to digest our food. But how much is too much? 
Good news from Bon Appétit: It won't kill you. Luckily cellulose has no harmful side effects and is completely legal. It's also not entirely accurate to say that something made with cellulose is part "wood pulp." Places that create cellulose make it from many sources, which include everything from wood pulp to asparagus to any variety of plant matter. 
You can avoid cellulose by shredding your own cheese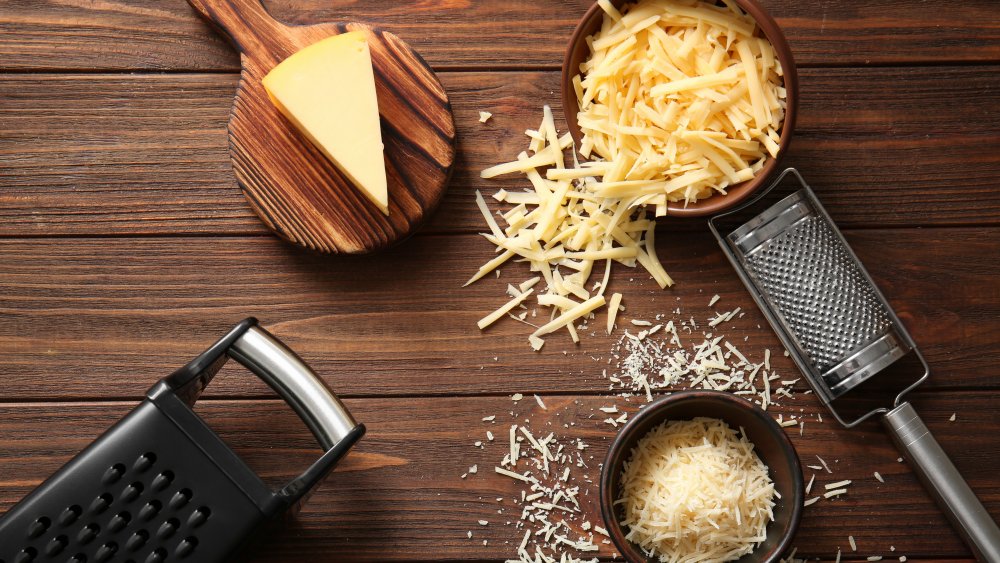 Shutterstock
According to Reader's Digest, cheese companies can easily add extra cellulose as a substitute for real cheese, essentially stretching the product for less expense. In fact some suppliers have been caught doing just that. Michelle Myrter, Castle Cheese Company president, was sentenced to three years of probation, was fined $5,000, and ordered to serve 200 hours of community service for her part in the company's misbranded cheese scandal (via Justice.gov). The mislabeled cheese was said to contain 100 percent pure cheese, though it really contained fillers and cellulose as well.  
If you're worried about you or your family's cellulose intake via its shredded cheese habit, the only way to know how much you're ingesting (or not) is by shredding your own cheese. There are additional benefits of shredding your own, as Taste of Home explains that the taste will be superior, it will melt better, and it's more cost effective. Seems like a win-win.