Why We Might See Less Australian Wine In 2020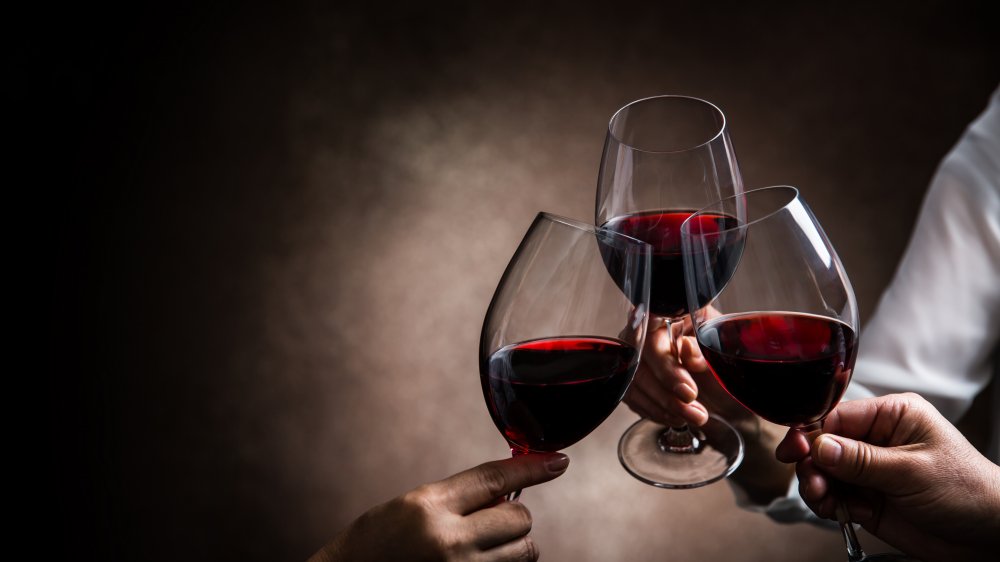 Shutterstock
Just a few months ago, we watched seasonal wildfires devastate Australia, destroying homes, displacing wildlife, and putting thousands of people in harm's way. And while it might have seemed inappropriate back then to assess the probable damage the blazes might have caused to the country's vibrant wine industry, vintners and industry representatives have finally begun to do so — and the findings thus far are sobering. 
A spokesman for Wine Australia told Decanter that less than 1 percent of the country's vineyard lands were located within the fire zone, but not all of that land was damaged. Wine Spectator says three of Australia's 65 wine-growing regions — Adelaide Hills and Kangaroo Island in South Australia, and the Tumbarumba region in New South Wales — suffered damage. Other prime wine regions such as the Barossa Valley, McLaren Vale, Clare Valley, Coonawarra, Margaret River, Yarra Valley, and Tasmania were not affected by the fires.
Fires wipe out a third of wine production in Adelaide Hills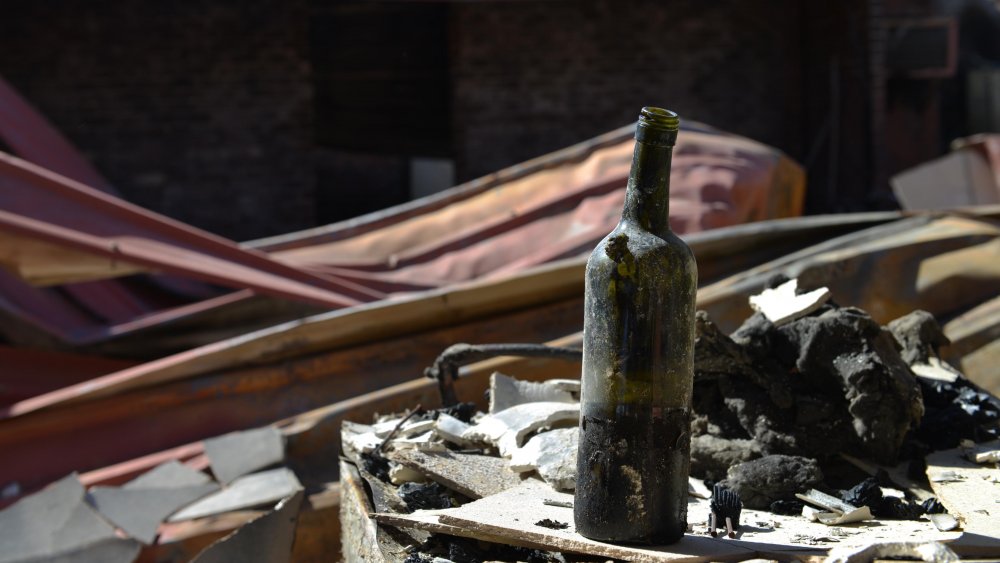 Brenton Edwards/Getty Images
But statistics tell just one part of the story. Jared Stringer, the vice president of the Adelaide Hills Wine Region association, says the fire may have destroyed up to 30 percent of wine production in that area. "We know 25,000 hectares have burned in this fire," Stringer tells The Guardian. "There's around 3,300 hectares [about 8155 acres] in the Adelaide Hills under vine, with 1,100 in the fire burnout zone, which makes up one-third of total vineyard production." He estimates that fires may have caused damage worth about $20 million, which translates to nearly 800,000 cases of wine.
"It didn't take long for that fire to rip through — you're talking densely green, large canopies of vines here," he says. "You don't expect them to burn easily, but the intensity of that fire, it just went right through these vineyards. This is devastating. This is going to have extraordinary effects on the Adelaide Hills region. Where this fire went through it is arguably one of the most agriculturally rich and productive in South Australia. The cost of this is going to be astronomical."
Winemakers have not yet counted the impact of smoke taint
Winemakers also say it's too early to say whether smoke taint might have hurt the grapes in a significant way, although Wine Australia thinks less than 4 percent of the total harvest will be affected. Still, experienced vintners like Tyrrell Wine's managing director Bruce Tyrrell are already predicting that 75 percent of premium wines from Hunter Valley won't be bottled because of smoke taint.
But the wildfires aren't the only reason we will see less Australian wine in 2020. The country has also experienced a long drought which is expected to cut into production this year. But even if 2020 will go down in Australian winemaking history as a particularly difficult year, winemaker Stuart Holden says, "If you're in agriculture and not an optimist then you won't be in it for long. The 2021 vintage is not too far away. And besides, Australia is so large and so diverse, there'll always be some great wines from 2020."