How To Get 25 Cent Boneless Wings At Applebee's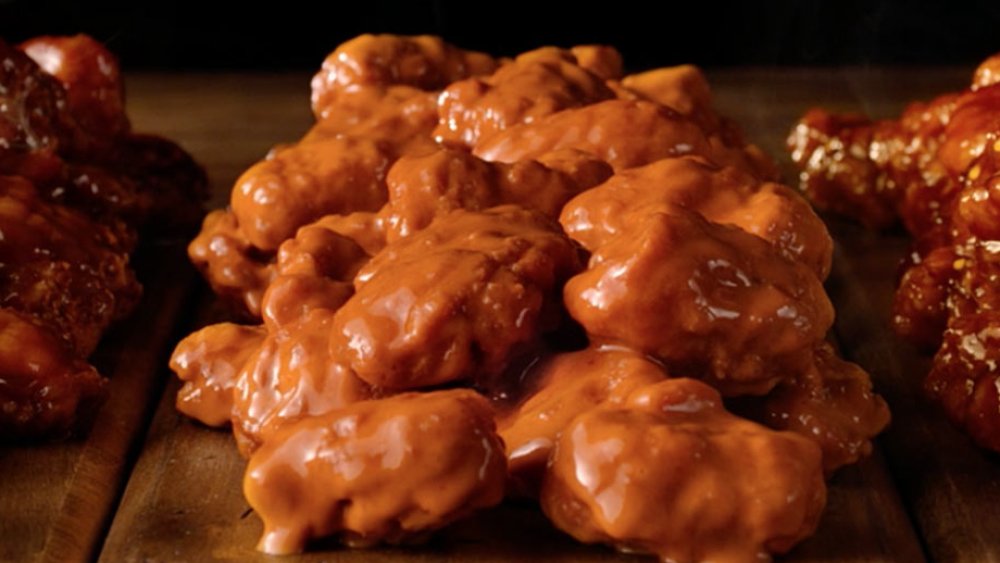 Applebee's
Applebee's latest deal will have you completely over all of those baby-back baby-back baby-back ribs. For a limited time only (and at participating locations), Applebee's is bringing back their famous 25 cent boneless wings deal. The wings are even available in three sauces: Classic Buffalo, Honey BBQ, and Sweet Asian Chile (via Applebee's) — spicy chicken fans, rejoice. At that price, you can get 60 boneless wings for just $15, which is a steal.
While there are plenty of wings to go around, there are a couple of stipulations to the deal. Customers must dine-in to take advantage of the deals, so no carry-out or delivery options for these boneless wings. If you do, however, dine-in, then there is no limit on how many boneless chicken wings you can buy (via Delish). In other words, your stomach is the limit.
The real cost of Applebee's boneless wings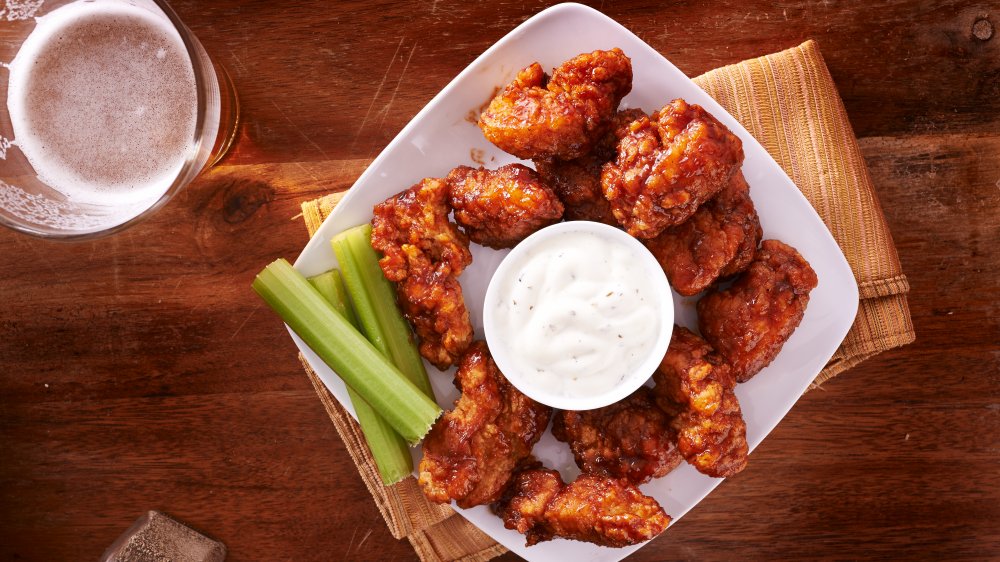 Shutterstock
There is, however, a catch to this mouthwatering deal. While the boneless chicken wings themselves are only 25 cents each, Applebee's is charging extra for celery and dipping sauce (via The Daily Meal). So if you want to avoid the added cost, ask for your wings extra saucy or simply take the extra cost on the chin. Since the wings themselves only cost a quarter each, paying a touch more for blue cheese or ranch dipping sauce really isn't a bad decision.
Another reason to dine-in and take advantage of Applebee's March deals is the chain's $1 take on a Long Island Ice Tea, which is the drink of the month (via Delish). If you prefer to wash your wings down with something a little different, the take a look at the "Beverage Value Menu," which outlines drink specials for just $3, $5, and $7 (via Thrillist). Drink deals like that are hard to beat unless you visit a dive bar, which will most likely only serve stale popcorn instead of 25 cent boneless wings. It's really a no-brainer.