Here's How Much It Costs To Hire Ree Drummond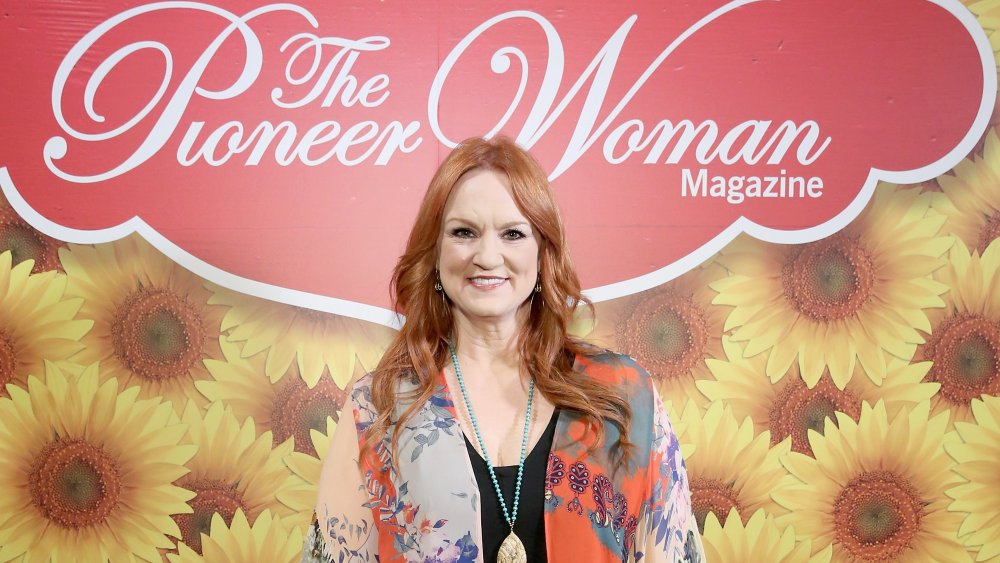 Monica Schipper/Getty Images
It's hard to miss Ree Drummond these days. The star of The Pioneer Woman has moved well beyond her days of blogging and food photography. While the home chef has written books and even has her own line of cookware in major retail stores like Walmart and Target, it was the original The Pioneer Woman blog, which received 20 million monthly views by 2011, that catapulted her to the small screen (via Biography).
The Oklahoma native made her first televised appearance on Bobby Flay's Throwdown! With Bobby Flay in 2010, and she even beat the indestructible Flay during the episode. Since then, Drummond has acquired and films her own show as well as moved into other ventures with her husband, such as the Pioneer Woman Mercantile, a two-story restaurant, bakery, and shop, as well as The Boarding House, which is a small, three-story, eight-room hotel the couple has renovated and plans to open just down from the Mercantile in Pawhuska, Oklahoma.
The fee to hire Ree Drummond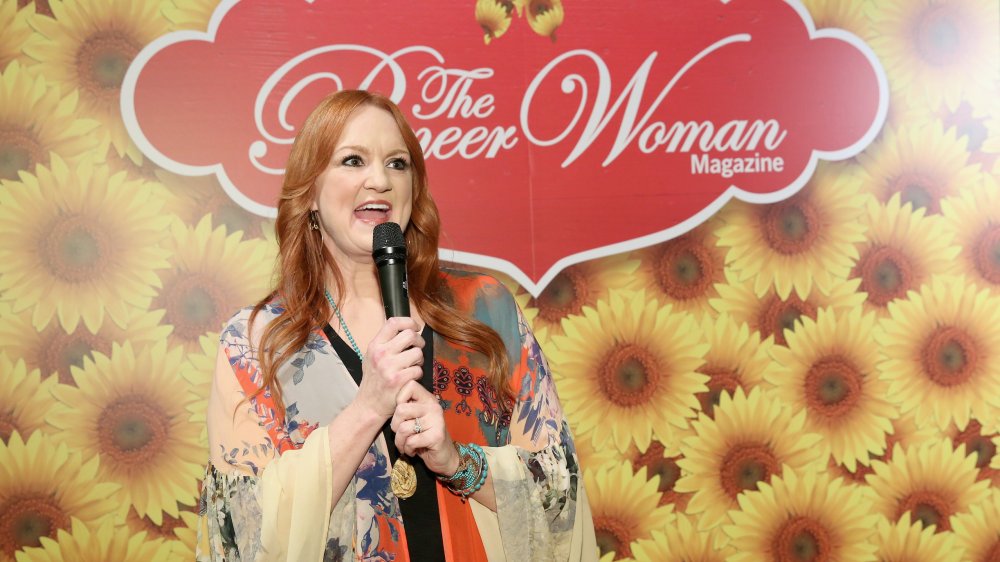 Monica Schipper/Getty Images
Though Ree Drummond married into one of Oklahoma's most prominent cattle ranching families — they even rank in the top 25 largest land-owning families in the United States thanks to the 430,000 acres of land they have — she has built an empire of her own. With all of her ventures, products, programming, and books, Ree Drummond alone has a net worth of $50 million (via Celebrity Net Worth). Not to mention, her husband Ladd is worth $200 million on his own (via Celebrity Net Worth).
Ree Drummond is available for hire for almost any event you can dream up that would feature the self-made millionaire. According to the booking agency for Drummond, Celebrity Chef Network, she can be hired for "cooking demonstrations, endorsements, personal appearances, public relations campaigns, and speaking engagements." The agency also states that the starting fee to hire Drummond is $50,000 and can reach up to $100,000. Hiring Drummond, like other celebrity chefs such as Ina Garten or Andrew Zimmern, clearly comes at a high price.