How To Get Half-Price Domino's Pizza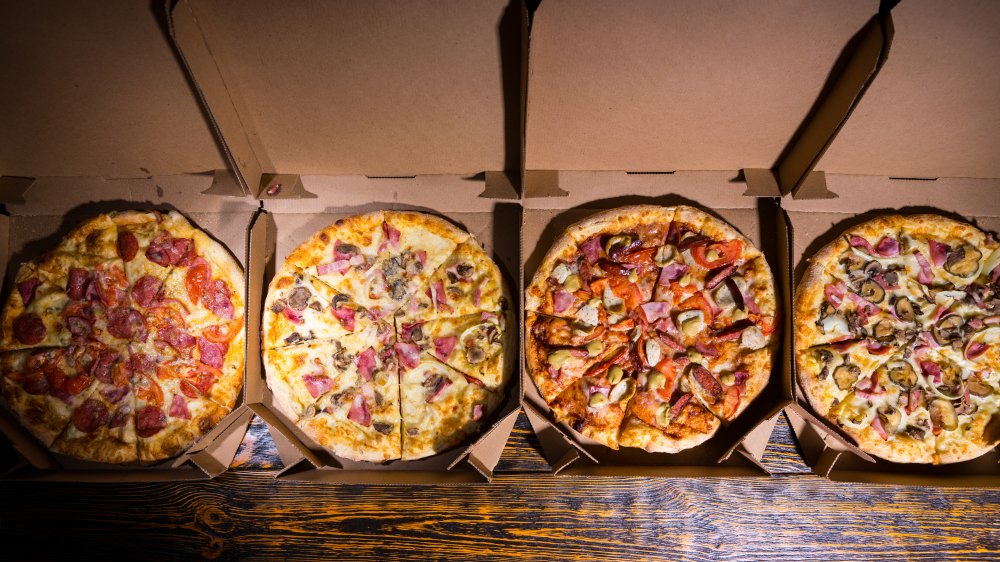 Shutterstock
Through March 22nd, Domino's is offering 50 percent off of any menu-priced pizza — so ordering pizza for dinner on the couch just got way cheaper — and Domino's isn't exactly expensive to begin with. As long as you order online to get the deal, customers can order any pizza on the menu — or even build their own — and get it for half-price. Naturally, there are a few exceptions that will make the half-priced pies a tad more expensive, such as premium toppings, some crust types, and some sauces (via Delish). So stick to the simpler or signature pizzas on the menu to get the most value out of this deal.
Getting the discount is as easy as ordering an extra couple of pies for the fridge, too. There's no coupon or code to add — all customers have to do is click the 50 percent off banner on the website and the discount will automatically be added to your cart (via Domino's).
Ording Domino's pizza during COVID-19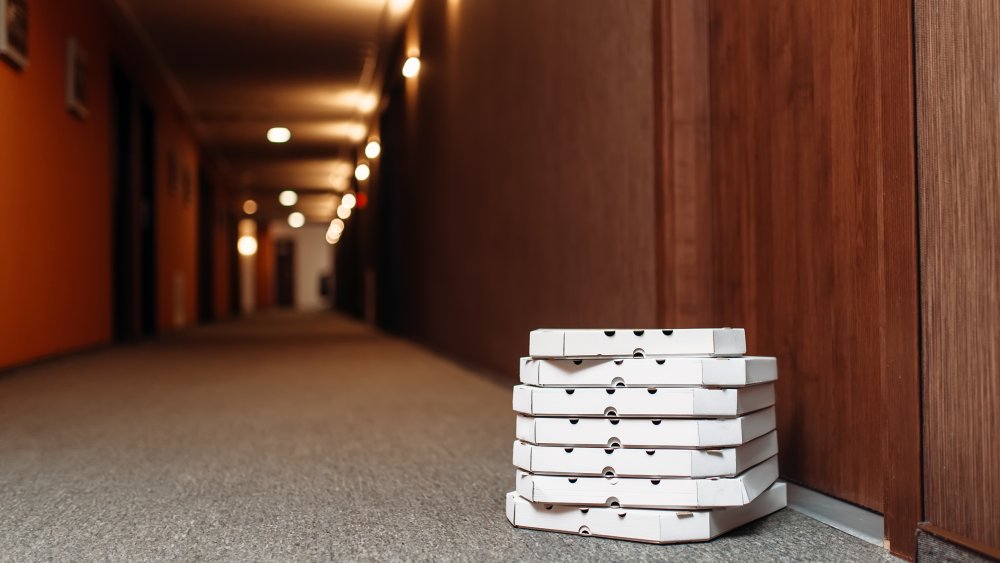 Shutterstock
Even if you are taking a break from all that's happening in response to COVID-19, you are still likely aware that the restaurant industry is taking a brutal turn as people have to turn to social distancing — and some people are even going into self-quarantine. Reservations for dine-in restaurants are down by 48 percent, and in as many as 20 states, restaurants have had close seating entirely while reducing their operation to take-out only. In response to this sharp decline, Domino's Pizza is just one of several fast-food chains that had top executives in a meeting with the White House which resulted in a plan to promote delivery and take-out dining (via The Hill).
Options like take-out, delivery, and even grocery store pick-up are all safer than eating out or shopping. While there is little chance of getting COVID-19 through food, delivery workers do face a higher level of exposure to people–potentially infected people. The safest option for ordering take-out is contactless (or no-contact) delivery, which means the delivery person will drop off the food in a predetermined location to eliminate all personal interaction, and therefore person-to-person transmission. 
Remember to wash your hands before eating and disinfect any counters or surfaces that could have come into contact with items that may have been exposed to the virus, such as bags or the exterior of food containers (via Eater).