Here's How Much It Costs To Hire Martha Stewart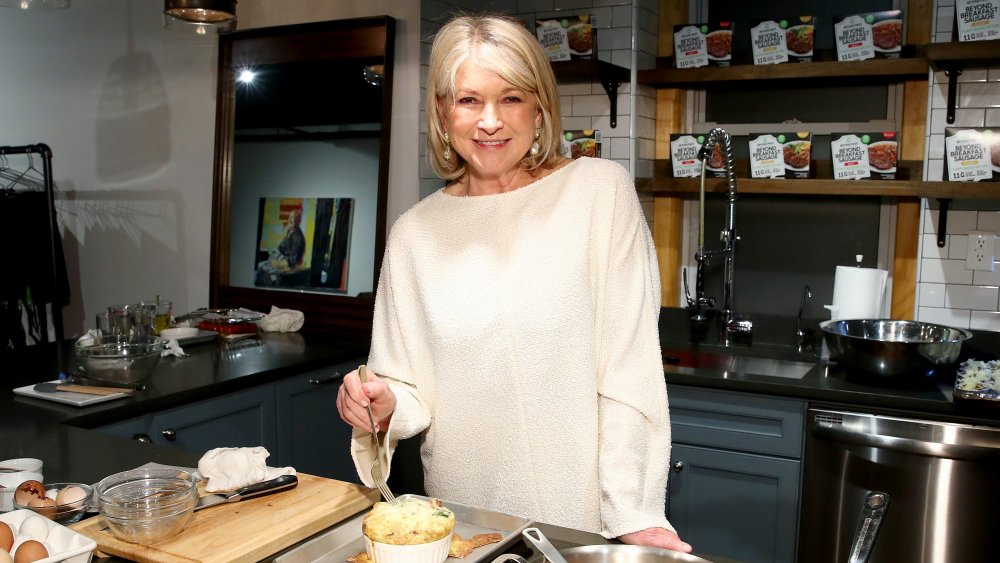 Cindy Ord/Getty Images
Sure, Martha Stewart is the original craft queen, but the self-made celebrity chef and media mogul has delved into much more than DIY projects. After spending her teenage years as a model, Stewart climbed the culinary ladder to become a celebrity chef by teaching herself how to be a gourmet cook with a little help from Julia Child's famous cookbook, Mastering the Art of French Cooking (via Biography). Stewart went on to open (and excel) with her catering company that served high-profile celebrities and corporate clients in the 1970s. After becoming well-known for her excellent menus and party presentation, she even went on to become an author on cooking, decorating, and entertaining.
After her initial success with her books, in addition to her catering company that was worth a pretty penny, Stewart eventually made the move to open two media outlets. These include her magazines as well as her television program, naming herself the CEO of Martha Stewart Omnimedia. In addition to her media outlets, Stewart developed a wide range of products from cooking and baking tools to home decor. Today, Stewart has become popular with a new set of viewers thanks to her post-prison friendship and television programs with rapper Snoop Dogg (via Martha Stewart).
The fee to hire Martha Stewart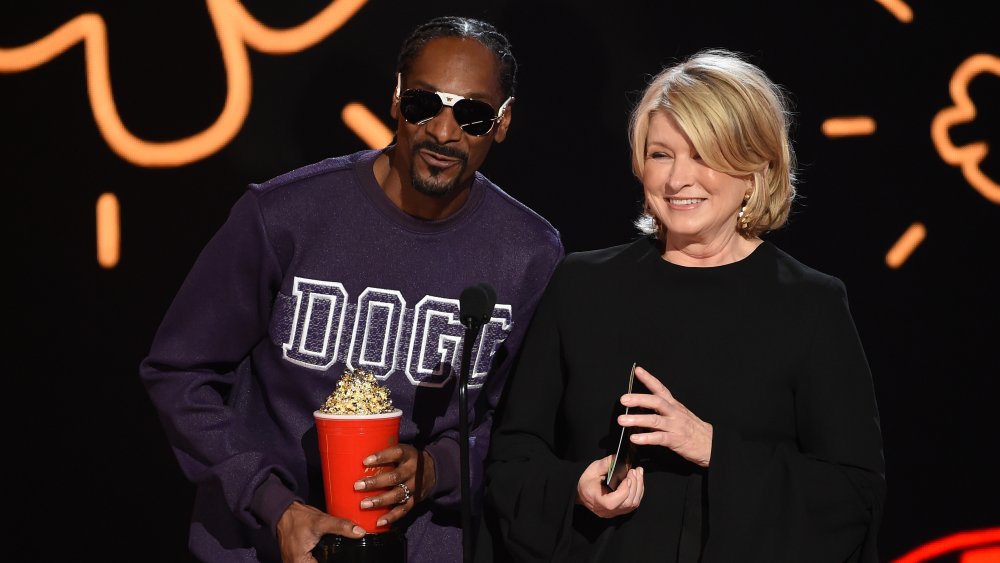 Kevin Winter/Getty Images
From her catering career to hanging a handmade wreath at the Clinton White House in 1995, Martha Stewart has come a long way over the years. She has opened cafés, created several magazines, and has even won 18 Emmys for her Martha Stewart Living television show (via Martha Stewart). Such a popular home and culinary personality with so many indispensable life experiences come at a high price, though.
Today, Stewart can be hired for a myriad of events, ranging from personal appearances and speaking engagements to celebrity endorsements and corporate events. The fee, however, to hire Martha Stewart herself starts at $100,000 and increases from that price point. Keep in mind, Snoop Dogg only comes along too when his own fee is paid to hire the additional personality (via Celebrity Chef Network). So, if you're hoping to a dynamic duo for an event, plan on spending big bucks to get Martha Stewart — and Snoop Dogg too — in the room.