Here's How Much Andrew Zimmern Is Really Worth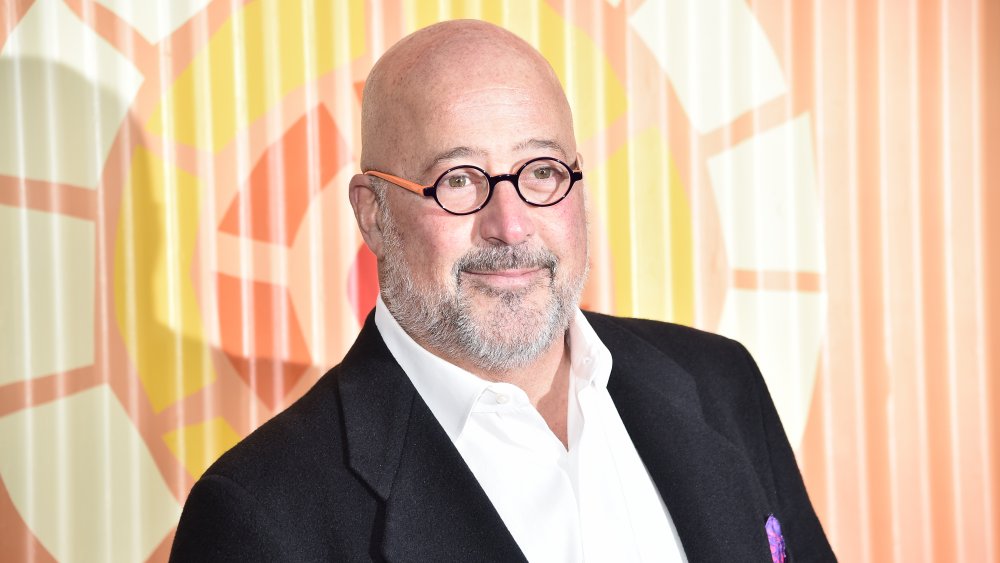 Steven Ferdman/Getty Images
Andrew Zimmern is well known for bringing to our attention unusual foods and ingredients to plates most would rather leave off, including tree grubs, coral worms, and horse rectum (via Travel Channel). The chef, writer, and educational television personality has devoted his life to promoting cultural acceptance and toleration through food, and he's even a four-time James Beard award-winner, so he clearly knows a thing or two about cooking and eating good food (via Andrew Zimmern). Whether you have seen his Bizarre Foods shows on the Travel Channel or you've caught him on Food Network, chances are you've seen the celebrity chef at one point in your life (via Food Network), or perhaps you've even dined with him on Grand Cayman Island at Cayman Cookout (via Forbes).
No matter how you have come to know Chef Zimmern, he's accomplished a lot in his career since attending The Dalton School and graduating Vassar College. Zimmern has worked in many kitchens under chefs like Anne Rosenzweig and Thomas Keller as well as helped open a number of restaurants. Upon taking a job as a dishwasher at a restaurant in Minneapolis as he centered his life around sobriety, Zimmern eventually became the executive chef during which time he gained media attention for turning the restaurant into an award-winning nationally-known establishment — and that's when the television work really began.
Andrew Zimmern's wealth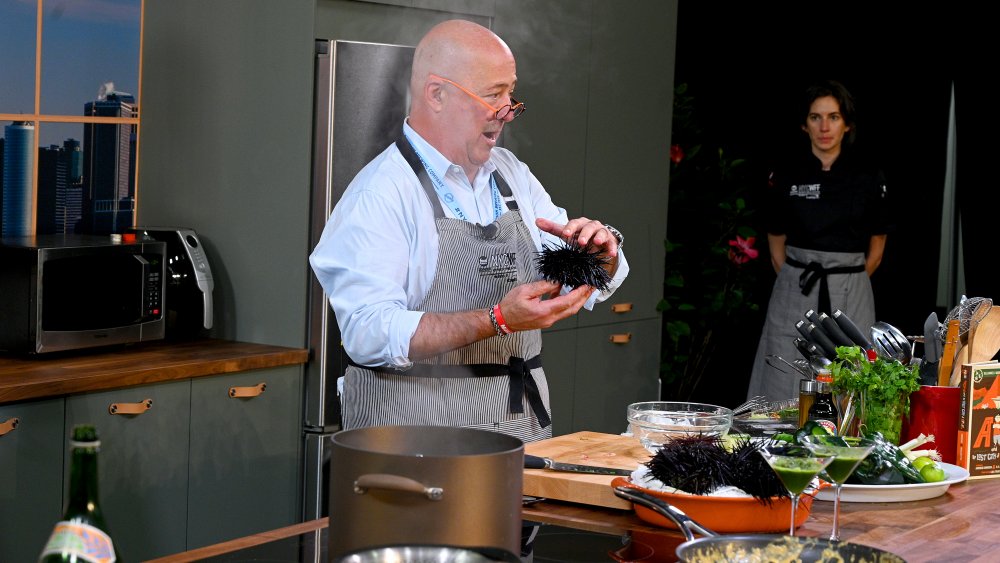 Dave Kotinsky/Getty Images
In the early days of HGTV's television programming schedule, Zimmern became the in-house chef while also reporting features for the local news. As Zimmern became more immersed in media and story-telling, he eventually recorded a pilot episode for what would become Bizarre Foods with Andrew Zimmern. Since the original Bizarre Foods shows first aired, he has also created three "Bizarre" spin-offs. Since those early shows, Zimmern has written "Bizarre" books and filmed tons of other television shows, some with a political bend at that according to Worth.
After years of hard worth in the kitchen and filming in far-away communities around the world, Zimmern has accumulated a net worth of approximately $10 million (via Wealthy Persons). It has also been reported that Zimmern made about $35,000 per episode of Bizarre Foods, according to Celebrity Net Worth. While Zimmern has made appearances on Top Chef, Chopped, and Iron Chef, he is constantly working on passion projects like his 2019 three-part series Conversations at Copia for which he partnered with the Culinary Institute of America to increase the audience for his message on food and social justice. Zimmern clearly has a knack for food journalism and media story-telling that could lead him to many more exciting projects.