Here's How Much It Costs To Hire Emeril Lagasse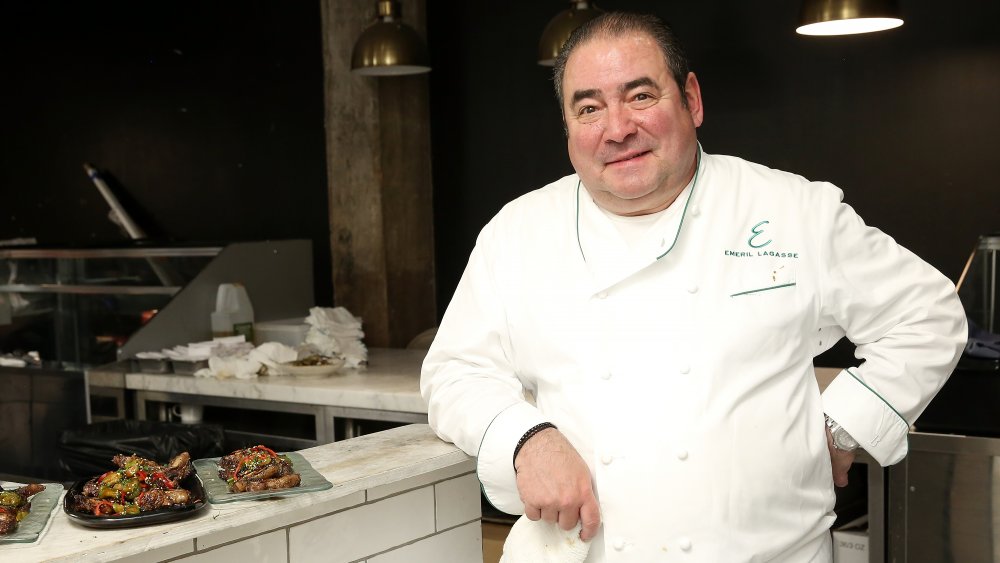 Monica Schipper/Getty Images
Bam! Emeril Lagasse could be at your fingertips if you have at least $100,000 to shell out for his services. Though the fee does increase from $100,000, the culinary superstar is available for any type of event, ranging from cooking demonstrations and personal appearances to endorsements and corporate gatherings (via Celebrity Chef Network). Named the "Best Southeast Regional Chef" by the prestigious James Beard Foundation, this chef just might know how to kick things up a notch better than any other celebrity chef (via Emeril's Restaurants).
Though the chef might be best-known for the attention-grabbing catchphrases he uses on his television shows, he is likely equally known for a couple of other accomplishments. Lagasse's restaurants throughout the United States, his cookware products, and his numerous cookbooks are also widely known by his fans. Lagasse has even been awarded titles such as the James Beard Humanitarian of the Year in 2013, "Chef of the Year" by GQ magazine, and one of People magazine's top "25 most intriguing people."
Emeril Lagasse's culinary background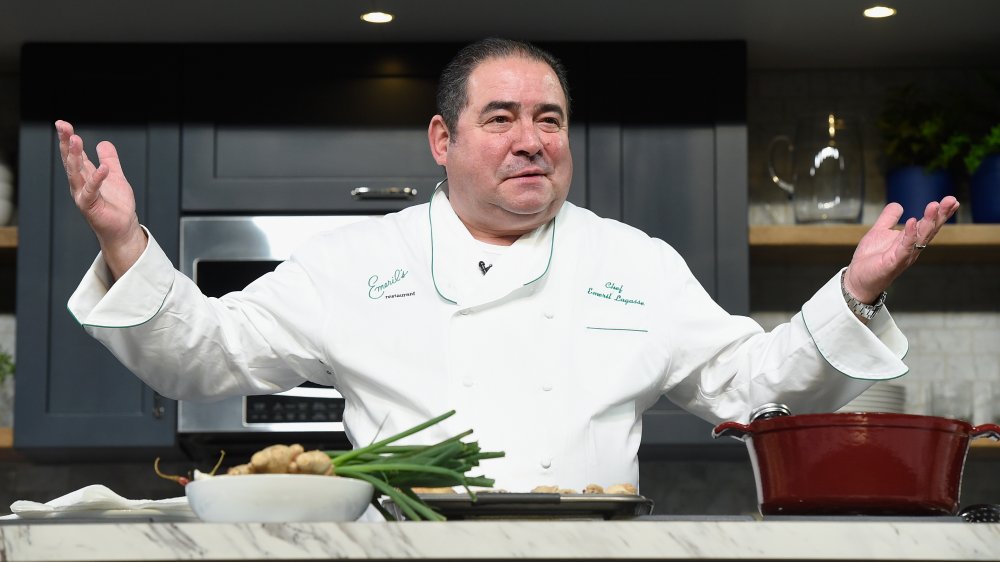 Gustavo Caballero/Getty Images
Born in Massachusetts where he first worked in a Portuguese bakery and developed his love and skill for cooking, Lagasse pursued his passion for the culinary arts at Johnson and Wales University in Rhode Island. After completing his coursework, the talented chef lived in Paris and Lyon, France where he fine-tuned his skills. After returning to the United States, Lagasse worked in several high-end restaurants across the northeast. In 1990, Lagasse opened his very first restaurant in New Orleans, Lousiana. Two years later, he opened his second restaurant, NOLA. In 1993, he published a bestselling cookbook, and by 1995 had landed his television show, Essence of Emeril on Food Network (via Biography).
While success certainly took off quickly for Lagasse after he opened his own restaurant, the chef continued to capitalize and grow his empire over the years. He went on to write more cookbooks, open additional restaurants, develop a line of products and cooking ingredients, and he starred in new television series. In 2008, Martha Stewart's media group bought Lagasse's cookbook, television program, and kitchen product franchise for $50 million (via Celebrity Chef Network). 
Today, Lagasse is a culinary correspondent for Good Morning America, so the next time you see him just might be over your morning coffee, unless you're willing and able to shell out six figures for a personal appearance first.