Bizarre Ice Cream Flavors That Actually Exist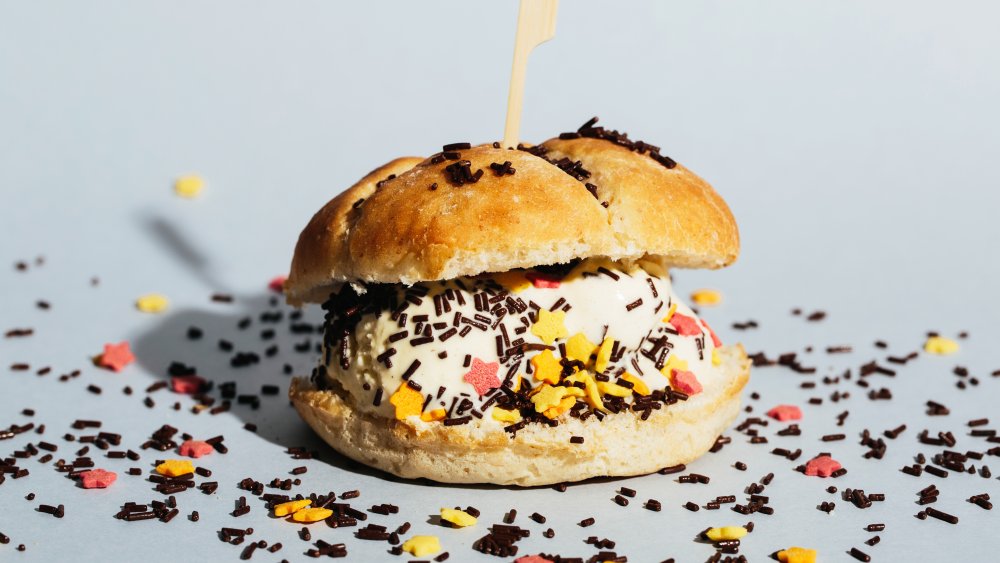 Shutterstock
It seems as though chocolate, vanilla, and strawberry are no longer the staples in the ice cream industry. Wild flavors from savory to boozy are taking the world by storm, and we've hunted high and low to find some of the most bizarre contenders.
Salt & Straw is known for their creative list of rotating flavors, some of which are a little more out there than others. Their flavor vault boasts offerings like bone marrow and smoked cherries, fish sauce caramel and palm sugar, dill pickle sorbet, pear and blue cheese, and avocado toast.
The Ice Cream Store in Rehoboth Beach, Delaware is a quaint little spot with an impressive flavor list. They've got traditional flavors, some original combos that sound totally mouthwatering, and some oddballs for the adventurous ice cream enthusiasts. Flavors like olive oil, white wine, sweet corn with cinnamon, and Devil's Breath Carolina Reaper Pepper Ice Cream, which is so spicy you are required to sign a waiver before you can even sample it.
Brown bread, Irish whiskey, chocolate stout, and jalapeño-avocado are some of the more daring flavors scooped up at Sweet Republic in Arizona, while across the ocean Japan has a particularly strange ice cream flavor on the market: horse meat. Apparently, the treat is a simple vanilla ice cream with chunks of smooth and creamy meat where you might usually find chocolate chips (via Today).
More weird and wonderful ice cream flavors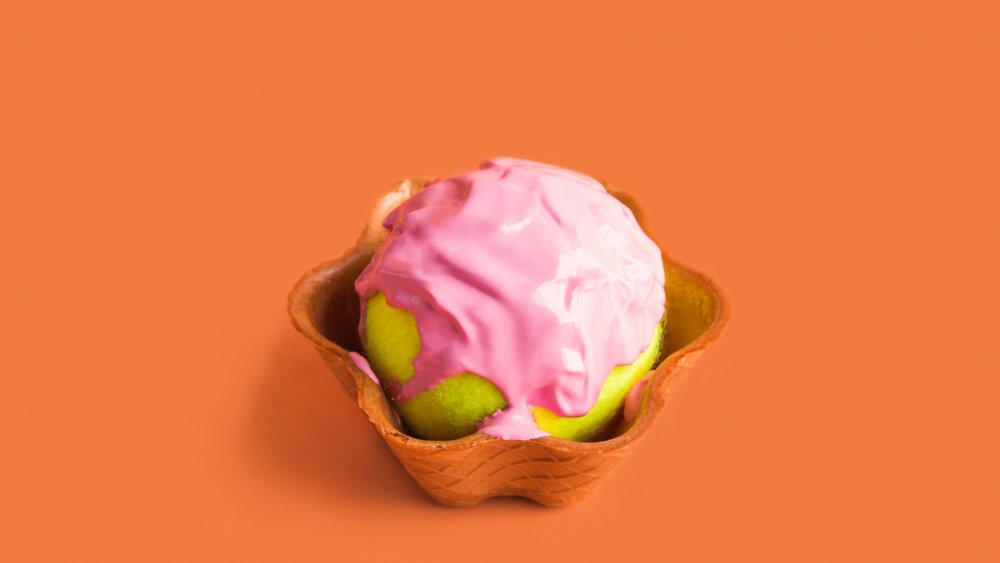 Shutterstock
Max and Mina's in New York has an experimental flavor that rotates daily. You'll find things like corn on the cob, pizza, horseradish, garlic, and lox on the menu (via Mental Floss).
Creole Creamery is filled with elegant and artisanal ice creams, some of which are totally original. Green apple and celery, creole tomato, and magnolia flower are among some of this spot's flavor inventions.
Laboratorio del Gelato has a very high-end and modern take on frozen treats. The company knows no boundaries with all sorts of creative flavors, the weirdest being their fig and fresh brown turkey gelato. If Thanksgiving is your favorite holiday, this gelato might be for you. The big question is: Does it make you sleepy?
Maybe the most bizarre flavor we've come across is the Cheat-Ohs ice cream by Big Gay Ice Cream. The soft serve is infused with a dehydrated cheese that makes for a rich and creamy flavor with a bit of sharpness. The swirly concoction is then covered in Cheetos dust, which finishes the flavor mix with a salty crunch (via Time Out).
Nearly everyone loves ice cream and most of us have our favorites, but maybe it's time to branch out to some of these odd-ball flavors. Don't knock it 'til you've tried it, right?